Description
It's time to step up and lead with STYLE + IMPACCCT.
Does this sound like you?
You want to achieve great things in the world, you have created a business that you love, you are skilled at what you do and can impact others easily, BUT NO ONE KNOWS WHO YOU ARE!
Building a brand, having people recognise your name and skillset, being sought out for what you do - is all part of building a successful business.
You want to look professional but not boring. You want to feel fabulous but not frivolous. You want to marry powerfil impact with elegance and you want to walk your talk while being authentic, genuine and approachable.
You understand the importance of personal branding as you know that living in the digital age means information about your life will be accessible. You want to be true to who you are but also fit into whatever organisation, role or situation you choose and feel comfortable and confident.
You want to be fluent in Facebook, interested in Instagram, leverage LinkedIn and be knowledgable in the basics of social networks.
Then this one day (or two modules), practical seminar on Personal Branding and Profile Building is exactly what you have been seeking. However we also understand that we all lead busy lives and already have areas of expertise so we are going to allow you to pick and choose between the following modules.
SATURDAY - IGNITE YOUR BRAND
9.00am-1.00pm Personal Branding + Style + Headshots MODULE
LUNCH
1.30-3.00pm Social Media Fundamentals MODULE
3.00-4.00pm Q&A, Drinks + Chats (complimentary)
Tickets for modules can be purchased separately. We also offer payment plans so if you are interested, send us a message.
You will walk out not only with a brand new discovery of your own style, colours and communication style but also with professional headshots, a revamp of your social profiles and newly-acquired skills to use social media to build your (thought) leadership status.
Created by dynamic Brisbane duo Petra Zink from impaCCCt and Majella McMahon from The Stylery Co. - this is a workshop that shares cutting edge tactics and real world information that you can use immediately.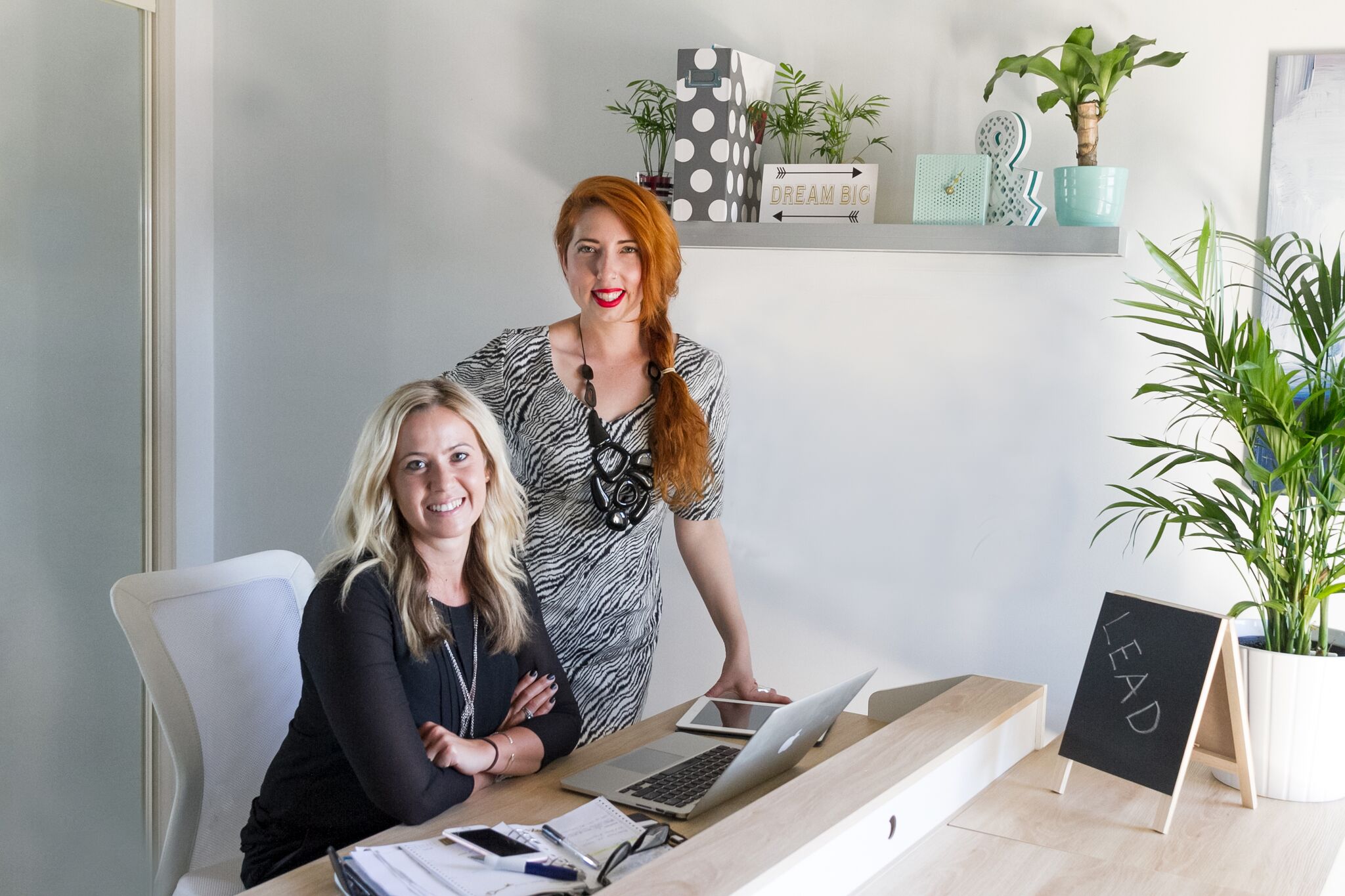 MODULE Brand + Style + Headshots - with Petra Zink and Majella McMahon ($395) - Saturday 9.00 -1.00pm
Build a powerful Brand
Importance of Personal Branding as Leader (to be) for your Career
Assessing Status Quo and Setting Goals
Identifying and defining you own Personal Brand and USP

How to bring it to life, online & offline
Elevating Your Style
Identifying your authentic Style, Colours and Shapes that suit your Body and Lifestyle
Finding the best Cuts for Clothing so that they fall perfectly on your Body including

accessorising + layering

Tips for Outfit Building and the art of strategic Shopping.
Photo Styling
Body Language: Power and Selfie Poses and Presentation Tips& Tricks to ensure successful Images from any Photoshoot
Find and learn how to accentuate your personal Style
Find your Colours, the perfect Makeup and Hair that represents who you are, makes you more comfortable in your own skin and is the base for your online profile
PHOTOSHOOT - With your perfect Style - Make Up, Hair and Clothes, Photoshoot
Headshots (3) with 2-3 outfit changes
==============================================
MODULE Social Media Fundamentals - Petra and Majella ($129) - Saturday 1.30-3.00pm
Online Presence and Power of Social Media

Analysing your Status Quo of your Online Footprint, your Social Media Presence and identifying the best suitable headlines for your newly defined Brand
Demonstration to show you how to create content and designs that represents your newly defined

brand to achieve the goals we set at the beginning
==============================================
About the Style + impaCCCt team
Petra Zink
Personal Branding Expert & Career Coach
Combines her passion for Marketing with Recruitment

Majella McMahon
Fashion Stylist & Wardrobe Whisperer
Helps people create their look and find their style
so they feel confident, comfortable and chic!
The workshop is limited to 20 women to ensure 1:1 coaching and tailored consulting. The
groups are split for the practice sessions to minimise waiting times and optimise the takeout
for everyone.

Investment:

$199 EARLY BIRD
$395 FULL PRICE
$295 MODULE Brand + Style + Headshots
$129 MODULE Social Media Fundamentals
Workshop includes:
1:1 COACHING FOR:

Personal Style, Clothing, Cuts, Body Shapes, Power Dressing, Capsule Collection Wardrobe, Accessoires, Colours, Make Up
Personal Brand Identification
Social Medi and Online Presence Audit
1 Month Content Plan
3 Head Shots with 2-3 Outfits
GROUP WORKSHOP ON:

Social Media & Content Creation
Tips, Tricks and Tools to establish and manage your Online Presence effectively and efficiently
Effective & confident Communication and Presentation
Powerful Leadership Techniques in line with your Brand and Personality
Enjoy:

Fully catered event incl
Lunch
light Refreshments throughout the day
Tea & Coffee
Champagne to celebrate your brand new you!
=======================
About the Experts
Petra from Impaccct
Petra, originally from Austria, came to Australia 8 years ago initially 6 months but fell in love with this country and never left. Her background is Brand and Product Marketing which she did for 10 years across FMCG and Technology companies before entering Recruitment, specialising in Digital. Petra now runs her own company, combining the best of both worlds: applying Marketing Principles to build Personal and Employer Brands. She works with Individuals and Companies to help identifying their USP, their goals in terms of career respectively workforce planning and shows how to bring a newly defined brand to life, offline but particularly online through Social Media and Digital Channels.
Majella from The Stylery Co
Majella is a fashion stylist, wardrobe whisperer and style coach with over 15 years industry experience both nationally and internationally.
Focusing on connecting clothing with your authentic self, using your wardrobe to communicate your message to the world and to tap into the power of dressing to change your mood and mindset and to influence and impact those around you. Her goal is for every woman to "feel so amazing, confident, sassy, sexy, cool – that you can't wipe that smile off your face."
In a previous lifetime she was a Westfield stylist and this allowed her to work closely with brands, designers, trend setters and customers and also identify and understand what women want and struggle with in regards to style, shopping and self expression. She has a firm grasp on what is happening in all levels in the fashion world, from the street to the shops to the runway and is able to bring that knowledge to her clients when hosting her popular style takeover sessions with her clients.
When she is not styling the girl bosses of Australia, Majella writes style/self confidence and branding articles for various publications and also consults with businesses on how to stand out with stylish branding and how to have an authentic and appealing online presence.