Description
The Australian Academy of Liturgy, Victoria Chapter, presents a talk by Peter Blackwood, coordinator of the Uniting Church Icon Schools.
Icons are an aesthetic presence in the prayer and devotional lives of many people, and in churches. Whether as original works or in reproduction, many Australian churches now have a corner where you will find a candle stand and an icon. And many people have icons in their homes, often as the focus of a personal prayer space. Peter's talk invites us to consider how Eastern-style iconography help us to pray and worship, particularly for those of us who come from religious or cultural traditions that have a history of caution about the presence and use of imagery in worship. Peter's talk is titled Eastern Iconography in the contemporary Protestant West or, Protestants shouldn't like icons, but they do.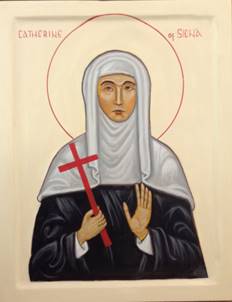 Western Protestantism is emerging from its own iconoclastic period and is embracing the liturgical art of icons. Peter grapples with what constitutes contemporary iconography and how the Western Church receives this wonderous gift of the Eastern Church appropriately. While there is an appreciation of the images and their style from Eastern Orthodox churches, there is much less understanding of the forms of devotion that accompany the icons. Peter Blackwood is proposing that the time has come for Protestants to receive what it can from the iconography of Orthodoxy while acknowledging that the prayer traditions of icons are not Protestant ways of prayer.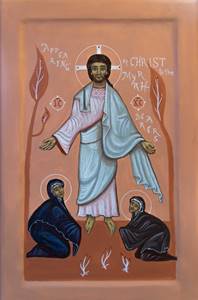 Peter is a Uniting Church minister. After twenty-five years of congregation ministry he was a Presbytery Minister, then Associate General Secretary of the Synod of Victoria and Tasmania until his retirement in 2013. He has post graduate degrees with research projects in church music. He continues active in music through several Melbourne choirs.
Peter is the coordinator of the Uniting Church Icon Schools and has painted about 120 icons. For several years Peter has been engaged in painting the saints and people of faith listed in the Uniting Church's Calendar of Other Commemorations.
Rob Gallacher who started the Icon Schools was Peter's first icon mentor. Peter now receives regular annual instruction from the renowned Russian icon artists, Philip Davydov and Olga Shalamova from St Petersburg.