Description
E2E Autumn High Tea
If you appreciate quality in events, love good food and a good vibe, would like to meet new people and connect over tea and delicacies, then this is the event for you.
Our E2E Autumn High Tea is inspired from 18th Century French Glamour. End2End will bring you the fashions of Marie Antoinette at Versailles Palace. Le Petit Trianon aka Sculpture Garden was Marie's favourite place to relax with friends away from the hustle and bustle of the castle.
We invite you to come around with your friends this Autumn and relax over some luxurious afternoon tea organised by The Big Group - NGA's in house caterers. All gents more than Welcome to join in on the fun, for Marie loved her male counterparts!
Event: E2E Autumn High Tea
Date: Thursday 23 March 2017
Time: 3:00pm - 5:00pm
Place: Sculpture Garden, Parkes Pl, National Gallery of Australia, Parkes, ACT 2600
Dress Code: 18th Century French Glamour - Work or Lounge Suit Attire.
Lots of exciting collaborations to be revealed in the coming weeks so stay tuned and Mark your diary.
This is Not an event to be missed! Limited Tickets available.
Ticket admits one person to the Autumn High Tea and includes Paul Louis French Champagne for duration of event. A selection of herbal teas and infusions, a selection of sweet & savoury high tea delicacies and much more!
---


This Autumn End2End Events invites you together with Alliance Francaise to experience French Film Culture during its 28th French Film Festival for 2017.
Alliance Francaise is giving Three High Tea attendees and their friends a chance to learn more about French Film Culture. A Total of Three 2 for 1 passes are available to E2E Autumn High Tea attendees.
This Autumn The French Film Festival returns to Palace Cinemas throughout March and April with a host of thrilling, contemporary movies and documentaries exemplifying the very best of France's vibrant film industry with a programme that will celebrate both established and emerging talent. Brimming with highlights, the 2017 event will present 45 films with over 300 screenings including the popular Farewell, My Queen, Les Adieux a La Reine by Benoit Jacquot.
Screening across 7 cities from early March 2017, this tantalising feast of cinema, proudly presented by the Alliance Française in association with the Embassy of France in Australia and Unifrance Films promises to captivate audiences by transporting them to an idyllic sojourn with this evocative and most romantic of cultures.
To be eligible to win a 2 for 1 pass for the 28th French Film Festival you will need to have purchased a ticket to E2E's Autumn High Tea.
This competition will run from 9 February 2017 to 16 March 2017 with the First Pass being drawn on Thursday 16 February 2017 and the Second Pass being drawn on Thursday 2 March 2017 and the third pass being drawn on Thursday 16 March 2017.
Winners will be announced on End2End Events Social Media feeds and will be contacted directly by one of our friendly team members. Winners will need to pick up their ticket from End2End Events Studio - Unit 3/13 Townsville Street, Fyshwick.
The festival will unveil the artistry of renowned directors ranging from Emmanuelle Bercot, Jean-Pierre & Luc Dardenne, Nicole Garcia, Benoît Jacquot and Mia Hansen-Løve, to Philippe Lioret, Martin Provost, Jérôme Salle, Bertrand Tavernier and Roschdy Zem.
Visit http://www.affrenchfilmfestival.org/films for festival program details


---
.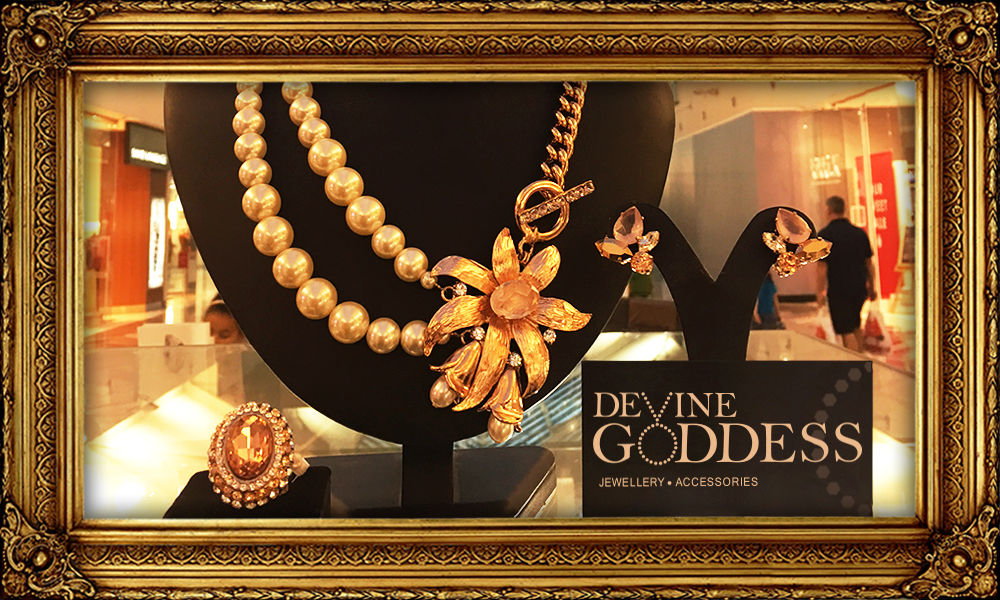 Get your Bling On this Autumn!
Devine Goddess specialises in high quality fashion jewellery and accessories. They have a wide selection of contemporary, modern, vintage, bridal and classical pieces for your everyday needs or your next special event.
Canberra's Best Bling Shop now at its seventh year of operation, Devine Goddess sources some of Australia's best high fashion jewellery labels including Peter Lang with a special Peter Lang range designed exclusively for Devine Goddess. Also sourcing International labels including Coeur De Lion, Mariana, Nikki Lissoni, Otazu and Thomas Sabo.
We are so excited to partner up with Divine Goddess with an exclusive offer to E2E's Autumn High Tea attendees 10% off any Bling or Statement piece purchase from now until 23/03/2017.
Just mention 'Autumn High Tea' at any of the three Divine Goddess stores Canberra Centre, Westfield Belconnen and Westfield Woden.
---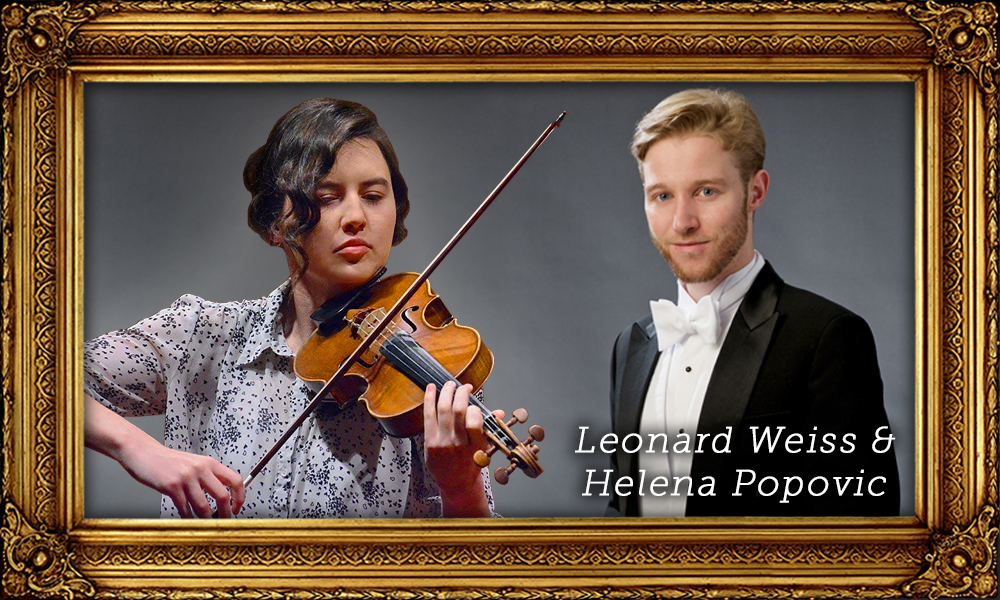 Be transported to another century with Leonard & Helena two amazing young musicians whom will be playing an assortment of Baroque works mixed with works by European contemporaries as were popular in the French court of Louis XIII onwards, sending you back in time, and ensuring you feel at place.
Leonard Weiss at only 24 years of age is an award-winning composer, conductor and performer. In 2015 Leonard was appointed the Musical Director/Conductor of the Canberra Youth Orchestra and continues to strive. He is the 2016 Young Canberra Citizen of the Year for Youth Arts and Multimedia, an ACT Finalist for 2016 Young Australian of the Year and recently received a Canberra Critics' Circle Award for Music.
Leonard's primary instrument is the carillon, on which he has performed solo tours in the USA, Denmark, Germany and Belgium. Leonard is also proficient in many other instruments including the harp, French horn, trumpet, piano, organ, voice, and various unpitched percussion.
Even younger is Helena Popovic, a 22-year-old music and law student who joined the Canberra Youth Orchestra as Concertmaster in 2016. Helena Popovic is a trained classical violinist currently studying for a combined Bachelor of Music at The Australian National University.
Helena previously a member of the Sydney Youth Orchestra for more than a decade and playing with SBS Radio and Television Orchestra for three years, ending her time in the latter as its concertmaster, came to Canberra in 2014 to study at ANU and began playing in local shows and concerts and through her work was recruited by Leonard for Canberra Youth Orchestra which is celebrating 50 years on 8 April 2017 with Idea of North.
These two amazing talented musicians will use violin and harp to send you back in time and ensure you feel au Petit Trianon à Versailles avec Marie Antoinette!


---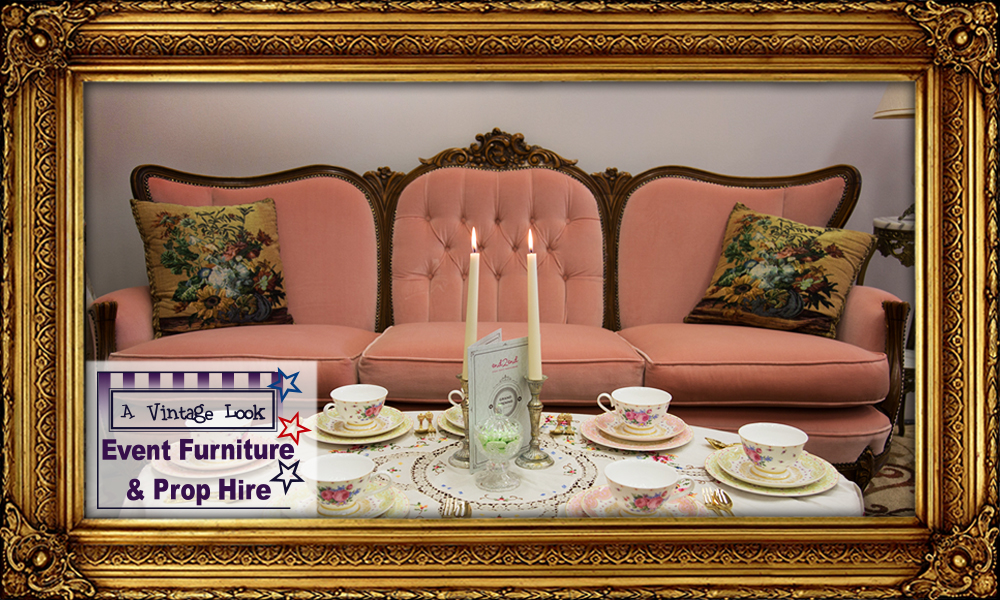 End2End Events is proud to present one of our Special Local Canberra Suppliers A Vintage Look – Event Furniture and Prop Hire
David Middleton – Owner and Operator of A Vintage look adds a Vintage Style to your functions, events, parties, photoshoots, weddings or productions with his carefully selected, made with love vintage hire collection. A Vintage Look Event Furniture and Prop Hire items sets your event apart from the rest!
David has been creating items for most of his life and likens the props to a theatrical production and that diverted him into an adventure that's still in progress! A Vintage Look Event Furniture & Prop Hire items are used to add that special touch to your next event whatever it maybe. Whether it's a Corporate, Exhibition or Trade Stand. Film & Television Production, Product Launch, Drama or Theatrical Production, Photoshoot or Visual Merchandising. A Vintage Look has all event props for styling covered.
This Autumn End2End Events along with A Vintage Look will ensure you are immersed in French Elegance, a setting Only suitable to Marie's Petit Trianon!


---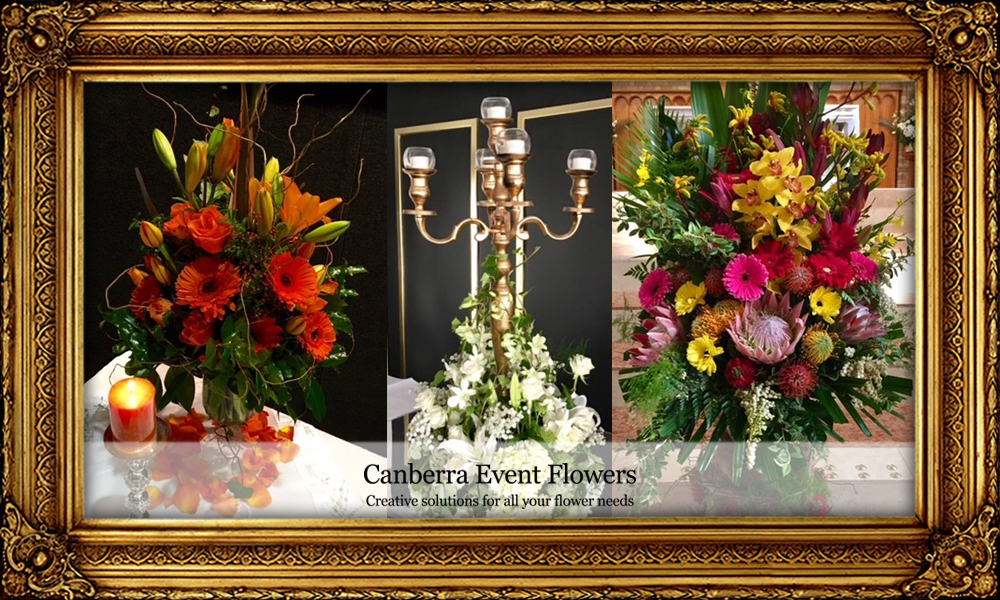 Meet our Austrian Floral Queen Roswitha Phelan owner and operator of Canberra Event Flowers providing creative solutions for all your flower needs.
Roswitha is a Canberra based Florist with over 20 years' experience, she is passionate about creating unique floral pieces for any of life's occasions, by using nature as the inspiration to create lasting memories.
Trained in Europe Roswitha has an intimate understanding of breathtaking floristry from Corporate Events to weddings and parties – Canberra Event Flowers has it all covered.
Roswitha will ensure you Stop and Smell the roses this Autumn at Marie's Petit Trianon.
---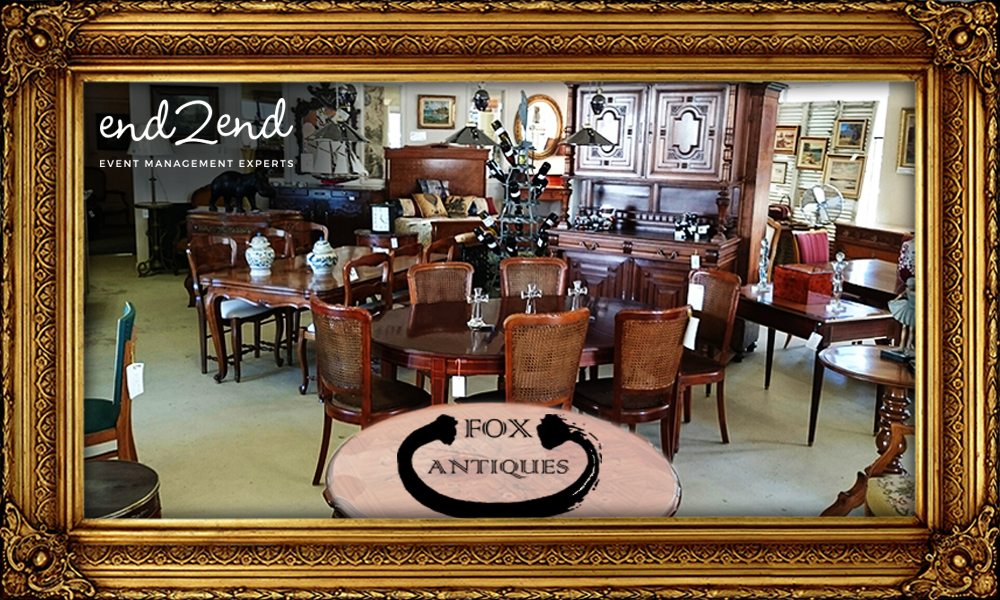 End2End Events has the pleasure of presenting Local Canberra Antique Supplier Fox Antiques.
Fox Antiques was founded in Canberra in 1978 and is one of Australia's largest and most prestigious antique retailers. Headed by Charles Alliott, Fox Antiques specialises in French furniture and décor, as well as Australian and European paintings.
Every single piece is individually selected for the design, quality and value it offers. The vast majority of Fox's furniture is sourced directly from France. All fox furniture pieces exhibited at the E2E Autumn High Tea and much more, are available for purchase from Fox Antiques Showroom, located at 51 Collie St, Fyshwick ACT , open for your viewing Tuesday to Saturday, 10am to 4pm.
This Autumn End2End Events along with Fox Antiques will ensure you experience true quality in French furniture, fit for a Queen!

Don't Miss Out...
Please note there are no refunds for tickets.