Drone Cultures brings together artists and academics from around the world. It is fully online, free to attend and open to the public.
About this Event
This three-day symposium brings together academics, artists and researchers to explore drone cultures from multiple perspectives and practices with the aim of generating dialogue across disciplinary boundaries to better understand the diversity of drones and drone cultures. How has drone vision influenced contemporary visual culture? How do practices, aesthetics, techniques and technologies move back and forth between military and non-military contexts? How have artists, writers and filmmakers critiqued, adopted and innovated drone technologies? How have drones changed how power is exercised and experienced? What cultures have sprung up around drones in conservation, activism, amateur photography and other contexts? How are drones and other remote sensing systems shaping and shaped by our desires and imaginaries? What does the proliferation of drones mean for the future of the human?
Registration
This event has two free registration options: registrants may register for the Keynote Presentation by Caren Kaplan, or the entire Symposium (Keynote, Plenary and Panel Presentations).
To view the full Symposium program and abstracts, visit the Symposium website here.
This event is listed in Australian Eastern Daylight Time (AEDT), which is UTC +11; please be sure to check the event time and date against your local time zone.
Keynote Presentation
Caren Kaplan
Tuesday 8th December, 9am (AEDT)
Sensing Everyday Militarisms: Tracing the Transnational Circuits of "Pandemic Drones"
Perhaps it was inevitable that the emergence of a global viral catastrophe would engender media stories about "pandemic drones." Amid the reports of small drones delivering medicine to remote locations or, facetiously, dropping off wine bottles to vacationers stranded on cruise ships, and the ubiquitous use of drones to record images of emptied cities under lockdown conditions, we can discern other significant signs of the intersection of transnational capital, regional and global conflicts, and operations of political and cultural power. Advocates of drones laud their precision, persistence, flexible mobility, and low-cost efficiency. These capacities undergird their burgeoning use in humanitarian and policing projects and in fields such as environmental and earth sciences along with industries as widely varied as agriculture, logistics, entertainment, and news media. Yet the Coronavirus era reminds us all too pointedly that the same aerospace and electronics industries that produce the drones that are in use in the violent conflict in Nagorno-Karabakh or in Yemen are akin to those being marketed to domestic police forces, coast guards, and private entities. When we trace the transnational circuits of "pandemic drones," from Martuni, Azerbaijan to Westport, Connecticut to Mobile, Alabama to the Sea of Japan and elsewhere, we begin to sense the "everyday militarism" that structures air power in general and unmanned aerial vehicles in particular.
Caren Kaplan is Professor Emerita of American Studies at UC Davis. Her research draws on cultural geography, landscape art, and military history to explore the ways in which undeclared as well as declared wars produce representational practices of atmospheric politics. Recent publications include Aerial Aftermaths: Wartime from Above (Duke 2018) and Life in the Age of Drone Warfare (Duke 2017).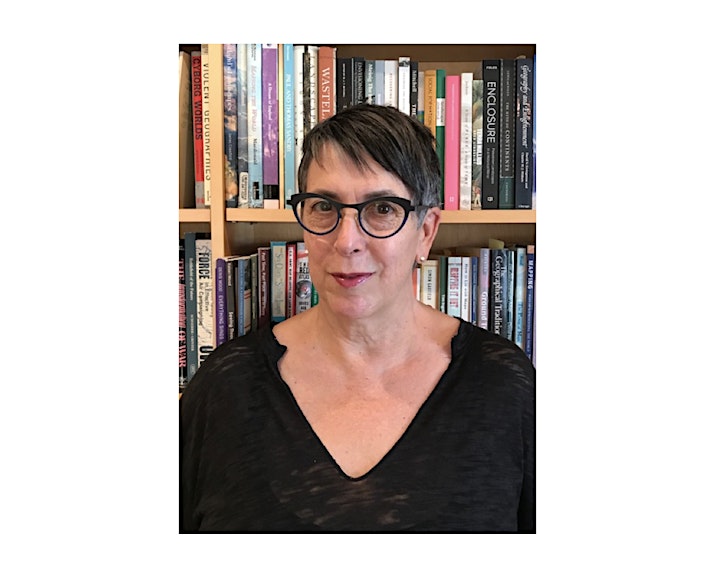 Plenary Presentation
Alex Edney-Browne
Thursday, 10th December, 11.30am (AEDT)
A Relational Analysis of US Drone Violence in Afghanistan
The increasing use of high-technology military drones in the conduct of warfare has removed  people's embodied and psychosocial experiences of war from public view and understanding (at least in the West). When the harmful effects of drone violence on people are recognised and communicated, this is mostly within the confines of quantitative data such as civilian casualty statistics. This paper argues that applying a relational approach to examining drone violence uncovers a far wider range of psychosocial and material/economic harms inflicted in drone violence. Focusing on U.S. drone violence in Afghanistan, it contends that the social relations between U.S. Air Force drone personnel and Afghan people living under drones need to be understood as relations of domination. These relations of domination (re)produce racism, sexism, poverty and social alienation, and are psychosocially and materially/economically harmful. To develop these arguments, the paper draws on interviews undertaken in Afghanistan, refugee camps in Greece and the United States in 2017.
Alex Edney-Browne recently submitted her PhD in International Relations at the University of Melbourne. Alex's research examines the lived experiences of drone violence in rural Afghanistan and the U.S. Air Force: specifically, the social relations between Afghan people and U.S. Air Force drone veterans, and the psychosocial and material/economic harms produced in those relations. Her broader research interests are in war and violence, security, counter-terrorism, legacies of colonialism and race and gender in international politics.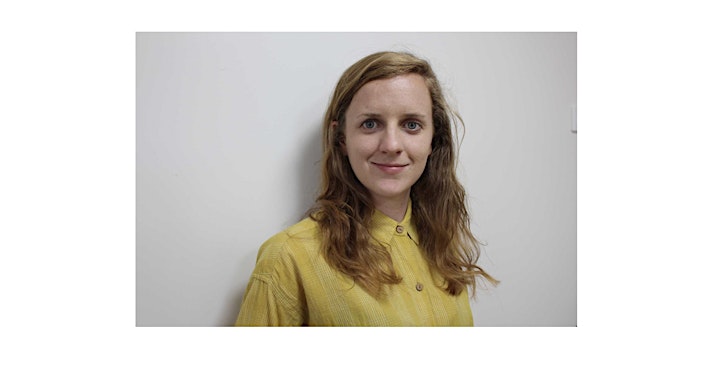 Academics and Artists
Christine Agius (Swinburne)
Michele Barker (UNSW)
David Beesley (RMIT)
Olga Boichak (USyd)
Kathryn Brimblecombe-Fox (Curtin)
David Chesworth (RMIT)
Sarah Eleazar (UT Austin)
Adam Fish (UNSW)
Jack Faber (Uniarts Helsinki)
Edgar Gómez Cruz (UNSW)
Jennifer Smith-Mayo (Maine)
Mitch Goodwin (Melbourne)
Kathrin Maurer (Southern Denmark)
Anna Munster (UNSW)
Tom Sear (UNSW Canberra)
Kate Richards (WSU)
James Rogers (Southern Denmark)
Simon M. Taylor (UNSW)
Yanai Toister (Tel Aviv)
Madelene Veber (UNSW)
Vaughan Wozniak-O'Connor (UNSW)
Anne Wilson (Deakin)
Andrew Yip (Coventry)
This symposium is funded by an Australian Research Council Discovery Early Career Researcher Award and hosted by the UNSW Media Futures Hub. 
Drone Cultures acknowledge and pays respect to the Traditional Custodians of the land on which we work and live, particularly the Bedegal, Bidjigal and Gadigal Peoples, and their elders past and present. Sovereignty was never ceded, and the struggle for justice continues.