Albany artist Pia Sweeting and writer Alan Hancock join forces to run a course that brings together visual art and creative writing.
About this event
Would you like to join a group who come together to learn about and play with drawing and creative writing? Yes – then come and join us at the VAC. We'll create a space where you can open up your creativity with pictures, words, colour and stories. You'll learn some straightforward techniques for developing your visual art and story-writing skills - and join in activities that bring the two together.
As comic book creator Lynda Barry says 'Pictures can help us find words to help us find images'. Your work might end up as a collage, as a comic strip, as an illustrated journal – or a form that you'll discover as we play with drawing and creative writing. Whether you start with the words or the images, there's no telling where the work might lead. But you can be sure it will be an interesting journey.
If you think you can't draw, or don't know how to write a 'proper' story – this course is for you. If you want to explore drawing and writing – it's for you too. We'll adopt an approach that treats the work as playfully serious and seriously playful. You'll have opportunities to share your work – but we won't spend too much time on criticism, or theory. Instead we'll focus on creating art – in both pictures and words.
You don't need any experience of art-making or creative writing – and if you've already done some writing or drawing, you'll learn some fresh perspectives on the creative process. You'll get the chance to work on your own, and to join in some collaborative activities too.
And it should be fun.
Pia Sweeting is an artist who has worked in a variety of media including ceramics, drawing, painting, photography and multi-media. She has been teaching and facilitating art education since 2004 with a focus on marginalized groups in our society including the homeless, those living with a mental health issue, intellectually disabled and youth at risk.
Her interests include animals, the natural world, environmental issues, surrealism and contemporary social issues. She has participated in over forty exhibitions including two solo shows and has won several awards. She moved to Albany four years ago and taught ceramics for three years to youth at risk and those on the autism spectrum at the Open Access Art Studio in Prior Road.
For Pia, "Art is an important tool in navigating the complexities of our world. It draws us in to a quiet place of focus and contemplation, allowing the worries and stresses of daily life to fade away. Art creates a safe place to explore the deeper meanings of life and to freely express our differences, our similarities and our uniqueness and to share this with others. It heals us in a way that is non-confrontational and without judgement."
* * *
Alan Hancock is a scriptwriter, author and university lecturer in theatre and writing. His scripts and short fiction have been produced by the ABC, the BBC, and by professional theatre companies in the UK. His short stories have appeared in journals and magazines in Australia and overseas. For ten years he taught Creative and Professional Writing at Curtin University, and in recent years has run many creative writing courses at libraries and community centres. He's now working with a visual artist on a graphic novel project. You can find out more about his work at www.alan-hancock.com.
Alan says that he teaches only what he uses himself in his own writing, an approach that helps the writer get out of the way of the words and story, rather than trying hard to be perfect. He calls it Freeflow. Writing then becomes an adventure, albeit one that involves some hard work. And if writer's block is troubling you, Alan reckons he can fix it in a few minutes.
You don't need to be a prolific author to attend one of his courses. In the past his students have included people with little or no writing experience, as well as published authors. All that is required is a desire to write, and an enthusiasm for stories and writing.
Freeflow is for anyone who wants to get a flow of ideas onto the page and into the form of a story, whether fiction or life story. It's all about tapping into intuition, and opening up to imagination and memory. And having fun in the process.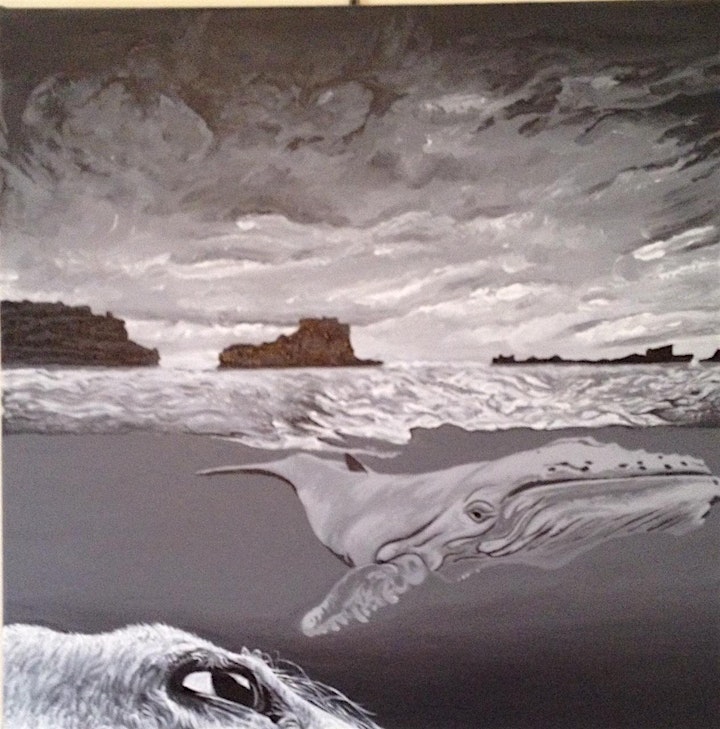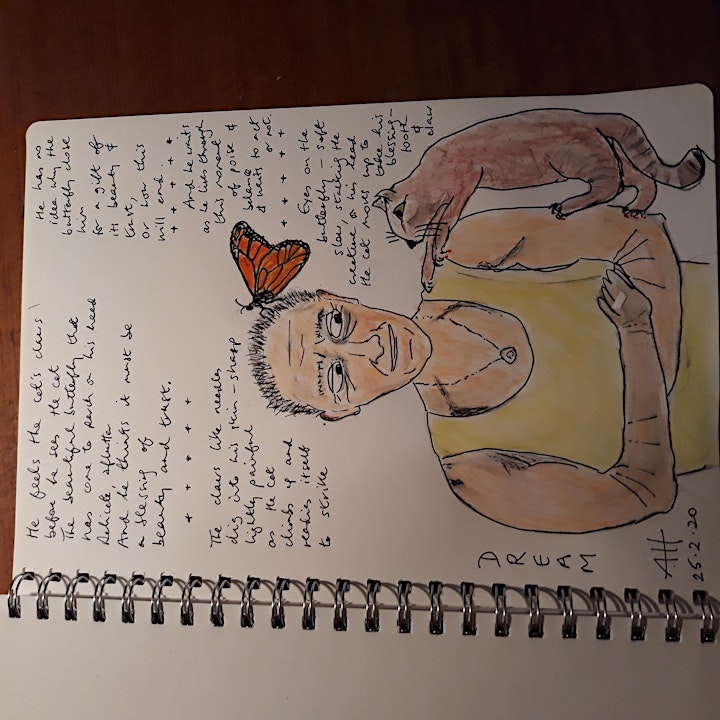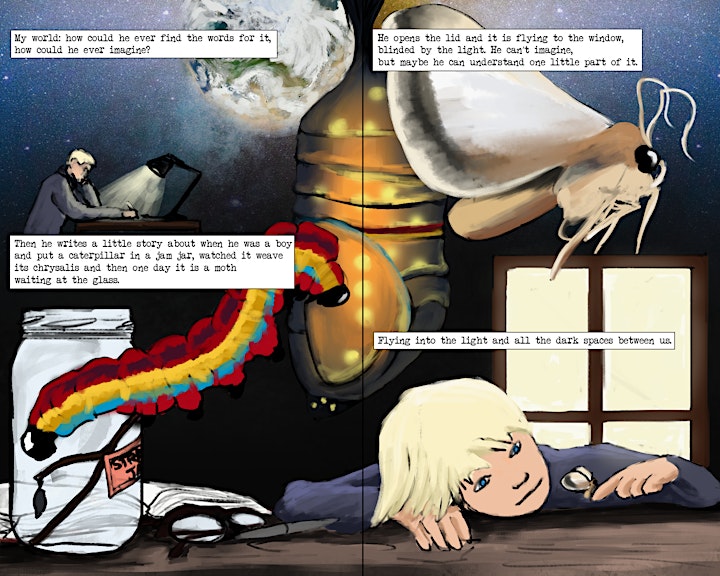 Organiser of Draw & Write Together in Albany, with Pia Sweeting and Alan Hancock