In a post-COVID world, how do we pivot to unlock creativity and innovation to build a brighter future?
About this event
Dr Tina Seelig, a world-renowned Stanford University Professor, speaker and best-selling author on innovation, entrepreneurship and creativity is the 2020 University of Melbourne Menzies Orator.
Drawing on insights from a workshop with a group of Australia's next generation entrepreneurs, Tina will consider the power of 'creativity with constraints' and challenge us to unlock our potential and creativity to innovatively pivot to a reimagined future.
Menzies Oration Series
The Menzies Oration, an annual oration series hosted the University of Melbourne in partnership with the Menzies Foundation focuses on leadership initiatives of high national importance.
Originally established in 1991 as the Menzies Oration on Higher Education - at the University of Melbourne, in honour of the late Sir Robert Menzies, whose contribution to the development of universities is amongst his greatest legacies as Australian Prime Minister. Rebadged in 2019 to the Menzies Oration Series the new Menzies Oration series now explores topics of mutual importance to both the Foundation and the University.
It is especially fitting that the annual Menzies Oration Series is held in partnership with the University of Melbourne, where Robert Menzies, as a leading law student, was President of the Students Representative Council in 1916, and where he served as University Chancellor in later life.
A sell-out Oration before COVID prevented Tina from coming to Australia - register for this rescheduled dynamic, interactive webinar from a globally renowned master, teacher, and mentor.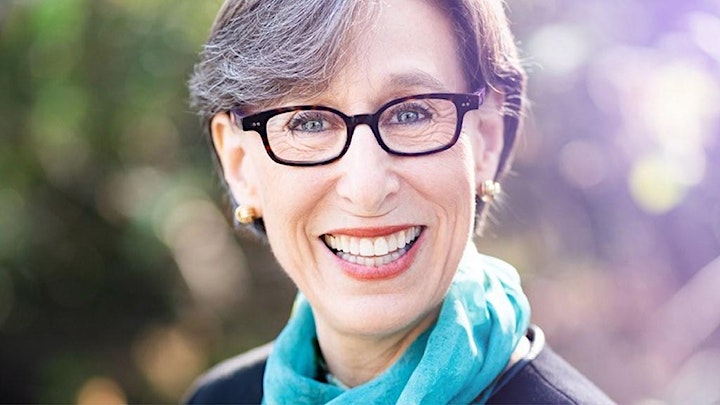 Dr Tina Seelig : Professor of Practice, Stanford University
Dr Tina Seelig is Professor of the Practice in the Department of Management Science and Engineering (MS&E) at Stanford University. She is also a faculty director of the Stanford Technology Ventures Program (STVP), the entrepreneurship centre at Stanford University's School of Engineering. She teaches courses on creativity, innovation, and entrepreneurship in MS&E and the Hasso Plattner Institute of Design (d.school) at Stanford.
In 2014 Dr Seelig was honoured with the SVForum Visionary Award, and in 2009 she received the Gordon Prize from the National Academy of Engineering, recognizing her as a national leader in engineering education. She received the 2014 MS&E Award for Graduate Teaching, the 2008 National Olympus Innovation Award, and the 2005 Stanford Tau Beta Pi Award for Excellence in Undergraduate Teaching. In 2018, Dr Seelig received the Richard W. Lyman Award which recognizes one outstanding Stanford faculty member for extraordinary service to the alumni community and Stanford Alumni Association programs.
Dr Seelig earned a Ph.D. in Neuroscience from Stanford University School of Medicine where she studied neuroplasticity. She has worked as a management consultant for Booz, Allen, and Hamilton, as a multimedia producer at Compaq Computer Corporation, and was the founder of a multimedia company called BookBrowser.
She has written 17 books and educational games. Her books include The Epicurean Laboratory and Incredible Edible Science, which focus on the chemistry of cooking, published by Scientific American; and a dozen games for children, called "Games for Your Brain," published by Chronicle Books. Her newest books, published by HarperCollins, explore the process of bringing ideas to fruition. They include What I Wish I Knew When I Was 20 (2009), inGenius: A Crash Course on Creativity (2012), and Creativity Rules (September 2017.)

The Menzies Foundation
The Menzies Foundation supports leaders who have the capacity to make catalytic change to improve Australia's future.
Established in 1979 to perpetuate the legacy of Sir Robert Menzies, Australia's longest serving Prime Minister, the Foundation has a track record in backing outstanding leaders. Over it's first 40 years the Foundation has awarded over 230 scholarships and made significant grants to support medical research. The impact of this investment is manifest in our Alumni who continue to tackle key community challenges – from mental health, cancer and autism, to global human rights issues and the climate change.
Following a strategic review, in 2018 the Foundation elected to move towards a more catalytic model of practice to raise the profile and importance of 'outstanding' leadership, build leadership capability and highlight the importance of service to the community.
To achieve, the Foundation has identified strategic areas of focus and support initiatives that:
Build collaboration platforms to harness partnership expertise and resources for impact
Build incubators to develop innovation pipelines
Codify the insights and disseminate the learnings with others to develop systemic interventions to scale the initiatives.