Description
Do you have a long term health condition?
Learn more about the importance of self management and practical tips to help you through your health care journey.
Also present at this event will be a wide variety of local community providers and support services who will be available to provide information and answer your questions.
Invited speakers include Pip Brennan, CEO of Health Consumers Council and Mitch Messer, past chairperson of the Consumers Health Forum of Australia.
This is a free event with lunch provided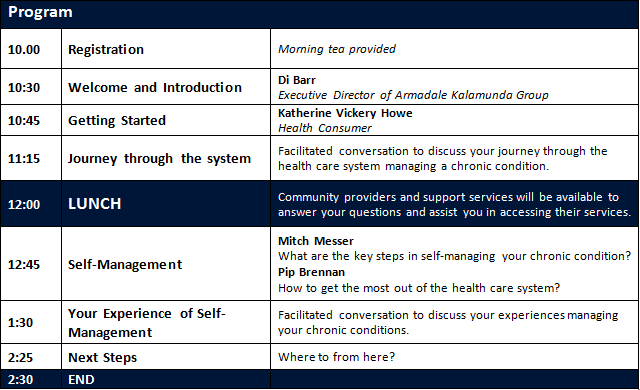 For any questions or queries please contact Rekha McCarthy at rekha.mccarthy@health.wa.gov.au or 9391 2564