Description
Join us for a weekend of healthy vegan food, challenging but also nourishing yoga & great company in beautiful surroundings.

A famous yogi once said "ambition shortens hamstrings" ! A crucial aspect of one's yoga practice is to learn to understand one's ambitions and to become comfortable and play with that special place in the yoga practice known as "the edge". The edge is the point where the mind loses the ability to control the experience and we become more present in our practice. When we push past the edge, pain and injury result. When we learn to find our edge and become comfortable with the discomfort of not being in total control, we are able to evolve and expand.
This immersive retreat will provide you with the opportunity to find the edge in your practice and will workshop age old hatha yoga techniques and deep anatomical and physiology understanding to create the physical and mental support necessary to dive deeper into the practice.
Open to those with a regular yoga practice (newer practitioners practicing 2-3 times a week are also welcome).
DRAFT Itinerary
Friday - Check-in recommended from 4-6pm. 4:30pm Optional Synergy inspired flow class followed by Dinner and yin/restorative yoga.
Saturday - 7am Meditation, kriya and pranayama 1, light breakfast, 10:30am morning synergy inspired vinyasa (flow) class, lunch followed by free time for a realaxation, walk, swim or perhaps even a sauna, 4pm Jivamukti Yoga "the journey within" afternoon workshop
Special evening event !
Sunday - 7am Meditation, kriya, mudra and pranayama 2 followed by awakening morning flow class, light breakfast, 10:30am late morning Jivamukti workshop "Spread your wings", and lunch. Depart 3pm.
Accommodation
Situated on 60 acres of tranquil bushland and only 55 minutes from the centre of Sydney. Facilities include a pool, spa, sauna, gym and tennis/basketball court. Retreat is all inclusive, except for massages.

Bookings
Early bird rate requires full payment by 31 May.
Regular rate: A deposit of $100 is required at the time of booking, with final payment by 15 October.
If you have any questions, please contact Chris on 0424 459 696 or chris@yogawallah.com.au
Cancellation Policy
Cancellations up to 15 October incur a $50 fee, and thereafter a $100 fee.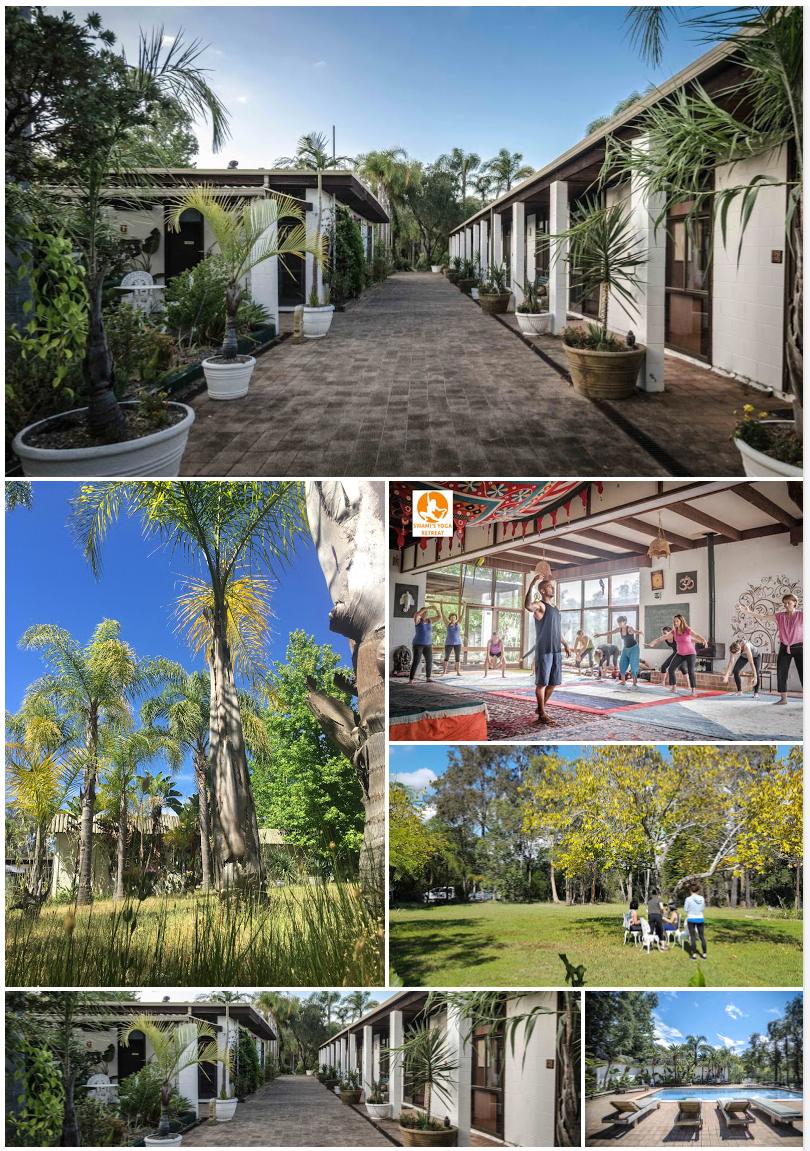 Glamping option: