Description
Who is running this?
The Australian Computing Academy (ACA) is delivering a Commonwealth funded project developing resources that will be freely available to students and teachers across Australia to learn about programming and related concepts in Digital Technologies.
This workshop helps teachers better understand the Australian Curriculum: Digital Technologies, and introduces freely available resources for use in the classroom. It is being delivered in conjunction with Information Technology Educators ACT (InTEACT).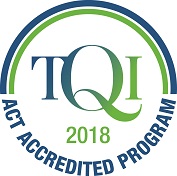 The workshop has received accreditation with the ACT Teacher Quality Institute for 10 hours of TQI-accredited professional learning.
Completing this workshop will contribute 12 hours of NESA Registered PD addressing standards 2.1.2, 3.4.2 and 6.2.2 from the Australian Professional Standards for Teachers towards maintaining Proficient Teacher Accreditation in NSW.
The workshop runs from 8:30am - 4:00pm on both days.
Who Should Attend?
Primary and secondary teachers looking to improve their understanding of the Digital Technologies curriculum
Teachers and technology leaders seeking resources to support the implementation of the curriculum
What will the workshop include?
Case studies showcasing existing practice, and school-wide scope & sequence, incorporating ACA resources
Hands-on experiences with free, classroom-ready resources that target the Digital Technologies curriculum
Introduction to various programming tools available, including visual and text-based programming, and object-oriented approaches.
Deep dive into Blockly and Python programming, covering coding aspects of years 5-6 and 7-8 curriculum, focusing on defining and decomposing real-world problems, designing algorithms and implementing programs.
Is there a cost?
Tickets are $100 for the two-day event. Members of State and Territory IT/Computer Science associations (such as InTEACT) can access discounted tickets for $60 using discount codes provided by your local association - conctact them for more details.
What should I bring?
Bring yourself and a laptop. We'll organise the rest, including lunch and morning tea both days, as well as lots of classroom-ready resources to take away.
The National Digital Technology Challenges and Professional Development is an initiative of, and funded by, the Australian Government Department of Education and Training.