Description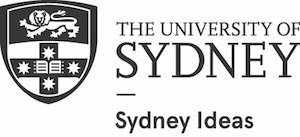 A Sydney Ideas co-presented with Sydney Law School, Sydney Southeast Asian Centre, China Studies Centre, and Media@Sydney


Digital technology is widely viewed as pivotal to social, cultural, economic, and political transformations - especially across the great diversity of Asian countries, cultures, and settings.

In recent decades, the Asian region has seen pioneering efforts in digital innovation, from early mobile phones, digital politics, e-health, virtual worlds and games through to the vast investments underway in the sharing economy, digital government and national visions, social media, 5G mobile networks, robotics, artificial intelligence, biometrics and data infrastructures.

At the same time the rise of these technologies has prompted public calls for digital rights and better governance of new information systems and platforms. Yet internationally, discussion of digital rights often focusses on and assumes the models, concepts, and issues bound up with dominant North America and European experiences.

Against this backdrop, this Sydney Ideas event explores the dynamic area of digital rights and governance in Asia – the issues, challenges and opportunities for nations and the region.

A panel of distinguished international visitors as well as Australia-based experts will discuss and debate:

What are the 'hot button' issues being raised by Asian digital transformations?
What issues are posed across different Asian jurisdictions for democracy, equality, and rights?
How are Asian societies faring with governance of digital platforms hosted in the region, as well as those owned and controlled elsewhere?
What models and insights can we gain for digital rights internationally from Asian digital cultures, experiences, and political and policy responses?



This event is part of the interdisciplinary Digital Rights and Governance research project at the University of Sydney - supported by the Sydney Research Excellence Initiative.