Description
APPLY TO BE A PART OF THIS EXCITING NEW EVENT

When: Friday 18th May, 6pm-8pm & Saturday 19th May, 9am-7pm.
Max Kelsen is proud to host the Brisbane Digital Marketing Hackathon - an event where bright digital marketers can connect as a community, develop partnerships and learn new skills from industry peers.
The event is proudly powered by Scrunch, Affix Recruitment & Deloitte.
--
There's no denying that data is more important than ever in digital marketing. In order to form effective strategies, Digital Marketers must first understand their user data and make well-informed decisions.
The Digital Marketing Hackathon is a two-day event focused on highlighting the importance of data in digital strategies. Held across Friday (evening) May 18th and Saturday May 19th - the event will feature an industry-leading panel on Friday night, before attendees form teams for the all-day Saturday strategy hack.
The event will present teams with the challenge of taking a digital product to market. Teams will have the opportunity to roadmap a marketing strategy from an allocated budget and timeline, and are free to leverage whatever channels, skills and experiences they collectively have. The key behind each strategy however, is how teams choose to present data-driven decisions and campaign predictions. The event will conclude with each team pitching their strategies and projections to the cohort, and a winning team will be announced on the Saturday evening. There will be plenty of great prizes up for grabs and food for all.
Attendees will need to bring their own devices. External screens will be provided, however individuals will need to supply their own cables and adapters.
**THE EVENT IS FREE, BUT SPOTS ARE LIMITED, SO SUBMIT YOUR APPLICATION TODAY**
Application process:
1. Click attending on the EventBrite page.
2. You'll receive an email about the event. In this, you'll be directed to submit your brief application for the event.
3. Wait for a response - We'll get back to you with further details behind the event.
Should you have any questions, feel free to get in touch via hello@maxkelsen.com
**REGISTRATIONS CLOSE AT 5:00PM ON FRIDAY 4TH MAY**
Panellists & Judges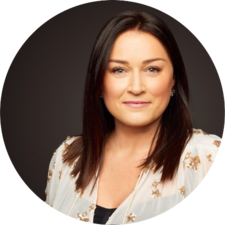 Laura Campbell | Director at Deloitte Digital
Laura is a Director at Deloitte Digital. With over 15 years in the industry, Laura's career has run the full gamut of digital, PR and strategic marketing. Laura has excelled in both international and domestic roles across a wide variety of industries including banking and finance, tourism and online retail.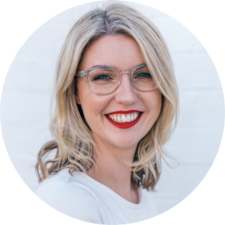 Danielle Lewis | CEO & Co-Founder at Scrunch
Danielle is the co-founder & CEO of Scrunch, a data-driven Influencer Marketing platform helping to connect brands, publishers and agencies to the right Influencers for their campaign.
Danielle has a background in fashion design, blogging and enterprise sales - but her heart really belongs to travel and champagne. 10 years ago she started the blog Brisbane Threads while pursuing a career in enterprise sales for Australia's largest telecommunications company. It was through this blog that the world of digital Influencers and their challenges would interest her so much that she threw-in a rising career to pursue the world of technology startups. 5 years later, Danielle has successfully raised over $3Million in capital, built a world-class team and launched a SaaS platform in Australia and the US. Next stop, Margaritas in Mexico.
Organiser of Digital Marketing Hackathon | Data-Driven Decision Making