Description

The Arts Education Colloquium Series Presents:
Associate Professor Neryl Jeanneret
Developing a framework for music education and defining quality
The 2013 Victorian Parliament's Inquiry into the extent, benefits and potential of music education in Victorian schools resulted in a number of recommendations by the government to be implemented by the Department of Education and Training (DET). This implementation has been monitored by the Music Education Expert Reference Group (MEERG), a group of stakeholders representing schools, teachers, professional associations, universities and the music industry. After continuing discussion with this group, the DET decided that a quality music education framework was needed to support the realisation of the full potential of the Inquiry's recommendations in Victorian government primary and secondary schools. In August 2015, the Melbourne Graduate School of Education was engaged to develop a F-12 Quality Music Education Framework. The challenge was to pull together research, policy, and stakeholder interests into a single framework that defined "quality music education" for Victorian schools and covered a spectrum of schools (and teachers) with little or no music education in place to those with well-established and flourishing music programs. Defining "quality music education" in a way that also provides a framework for accountability is a complicated exercise. Policy documents relating to classroom music have to be necessarily broad to accommodate the needs and contexts of students across a broad range of demographic, cultural and geographical backgrounds. This need for flexibility must be balanced with a specificity that is actually useful for teachers in guiding their practice in a wide range of music education contexts. This presentation discusses these issues by recounting the work done to develop this quality framework for music education in schools in Victoria. Drawing from a meta-synthesis of the music education research and policy literature, the two models offered for discussion to the Department of Education and Training, Victoria and the outcomes are discussed.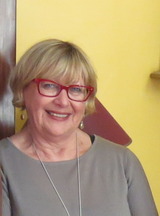 Neryl JEANNERET, Ph.D., is Associate Professor and Head of Music Education at MGSE. She has held leadership positions in music education, including President of the Australian Society for Music Education and Chair of the International Society for Music Education's Policy Commission. She has served as an advisor to curriculum and education authorities in NSW and Victoria and publications include book chapters, journal articles, and materials for the Australian Music Centre, Musica Viva, Opera Australia, the Sydney Symphony Orchestra, Arts Victoria and State education authorities. Her recent research focuses on informal pedagogy in the music classroom, engaging practice and outcomes in a number of contexts including museums, and models of creative practitioners working with young people.