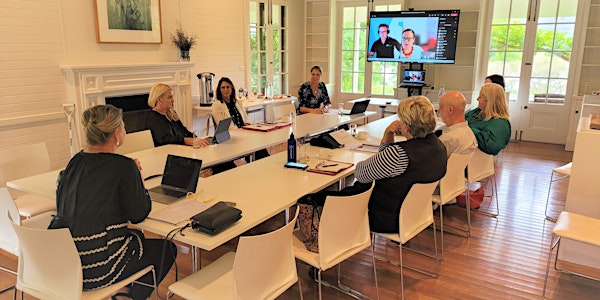 Destination Management Planning - Industry Consultation: Shoalhaven
Location
Worrigee Sports
131 Greenwell Point Road
Worrigee, NSW 2540
Australia
You're invited to provide feedback to inform the new regional Destination Management Plan for Destination Sydney Surrounds South
About this event
This is a dedicated session for stakeholders of the Kiama Municipal and Shoalhaven City Council areas.
Destination Sydney Surrounds South (DSSS) is pleased to invite visitor economy industry and stakeholders to take part in the consultation process for the new regional Destination Management Plan (DMP), by joining us for an in person session with our project consultants TRC Tourism.
In preparation for the session and particularly for anyone unable to attend the session, we also kindly ask you to complete a short survey, the few questions are designed to encourage initial input ahead of the consultation. Complete the survey here.
Background
DSSS is one of six administrative zones known as Destination Networks (DNs) across regional NSW, formed in 2017 and funded by the NSW Government through Destination NSW (DNSW). We proactively engage with stakeholders to identify, prioritise and facilitate opportunities for regional visitor economy growth. This includes collaborating with industry, local government and state government to deliver projects that drive visitation, increase expenditure and support dispersal across our region. In 2021 following a review of the DNs by the NSW Government, an additional seventh DN was formed (Central NSW) and from July 2022, as a result of this review Wollondilly Shire Council will no longer be part of the DSSS region.
The DSSS region covers a broad geographical area with a diverse range of communities, tourism products and visitor experiences across the Illawarra, Southern Highlands and South Coast. Specifically including the five LGAs of Kiama, Shellharbour, Shoalhaven, Wingecarribee and Wollongong.
Visitors travel to the region come to experience stunning natural landscapes, fresh produce, adventure and unique arts and cultural offerings. The region was severely impacted by the 2019 bushfires and on the back of the bushfires, our industry has felt the ongoing impacts of the COVID-19 pandemic with visitor numbers and spend decreasing, as travel to the regional areas has been restricted. Other natural disasters including floods have also greatly impacted the region over the past two years.
Development of new Destination Management Plan (DMP)
In 2018, DSSS and the other DNs delivered the first Destination Management Plans (DMPs) for their respective regions, all were developed independently by each DN and published in early 2018.
Each of the DNs are currently reviewing their DMPs and this process is being undertaken collaboratively to ensure the strengths, priorities and opportunities of regional NSW are aligned with the NSW Government's Visitor Economy Strategy 2030. The aim of this collaboration is to ensure shared consistency across the series of plans, while leveraging uniqueness and maintaining the focus of each region. This process will include a wide range of stakeholder engagement, including with Councillors, Council staff, industry and sector stakeholders.
For further information, please contact Shannan Perry-Hall, General Manager DSSS: shannan@dnsss.com.au