Description
Qualitative research is a foundational tool for good design.
It's how we find out what people need and do, how they go about solving everyday problems, and how existing products and services fit into their lives. Without research, countless hours and dollars are wasted creating solutions for the wrong problems.
Qualitative research drives innovation because it allows room for truly unexpected responses and findings that haven't been considered before.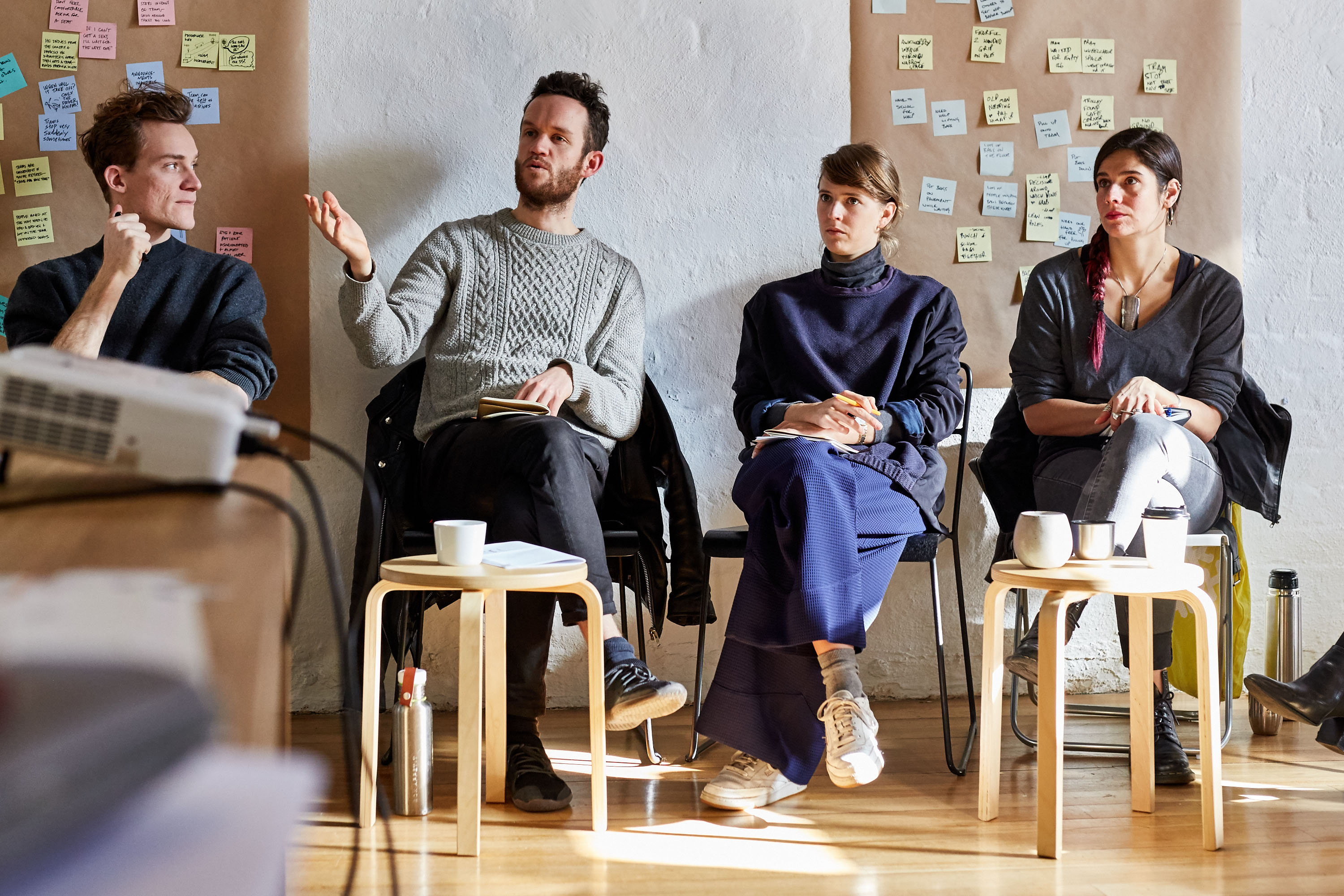 In this two-day workshop, you will learn how to get meaningful data through a range of ethnographic research methods, and how to put that data to use once you have it. It will also help you communicate the business value of this type of work to clients and stakeholders.
The workshop includes a mix of theory and practical experience that you can directly apply to your own projects.


Who this workshop is for:
Mid-weight designers and researchers who want to strengthen their practice

People who work with designers and want to get more out of the collaboration

Teams who want to build their capability to design better solutions


Trainers:
Dr Reuben Stanton is Co-founder and Design Director at Paper Giant and is one of Australia's most experienced researchers and designers.
Catherine Sutton-Long is Research and Capability Lead at Paper Giant. Cat is an experienced design and research leader and educator, drawing upon over a decade of experience in Australia and throughout Europe and Asia.


Join us for two full days – $900 inc. GST.


Day One – Research skills
Day One shows how qualitative research can be used to address complex organisational and social issues involved in service delivery.
The day focuses on giving practitioners a solid foundation in planning and conducting qualitative research, including how to appropriately engage and 'be there with people' to understand their worlds.
This day also offers a chance for reflective practice where we will ask attendees to draw on experiences from their own careers.
What you'll learn:
When to use qualitative research – what it gives you that quantitative research can't

Core qualitative methodologies and their connection to design

Planning research to get more useable and relevant data

Techniques to use when interviewing research participants

The challenges and opportunities of research and design in government and corporate contexts, including reflection on our collective project experiences
Day One closes with a session of applied research practice. The data generated from this will be used in Day Two.
Day Two – Making sense of synthesis
Day Two focuses on the 'synthesis' stage of research – how we turn data into insights, and insights into action.
We will work with data generated on Day One. This practical exercise will teach you how to use your own research to translate learnings into service and product improvement and innovation.
We will also give you the tools to effectively communicate your findings to decision-makers and influencers in your organisation in a way that inspires action.
What you'll learn:
Methods for making sense of research data with others

Qualitative data coding – finding themes in the data and grouping it for analysis

Using data to generate actionable insights

Identifying easy wins as well as opportunities for larger-scale intervention

Building a case for change, using research data

Using journey maps and sketches to communicate a problem

How to turn research into stories that inspire service, product and policy responses


About Paper Giant
Paper Giant is a strategic design agency that helps organisations understand and solve complex problems. We have worked extensively across the public, not-for-profit and private sectors, and have developed expertise in government at all levels, in health, education, social justice, community development and finance. Our clients include Medibank, Bupa, Telstra, ANZ, the Digital Transformation Agency and Victorian Legal Aid.
In 2018, Paper Giant was the recipient of a Good Design award for Social Impact, working with a team from RMIT University applying design research and co-design methods to work with the Wiradjuri people.
Questions?
If you have any questions about this training, please get in touch with us via hello@papergiant.net