Event Information
Location
Stirling Arms Hotel
117 James St
Guildford, WA 6055
Australia
Description
December Movie Night -
Human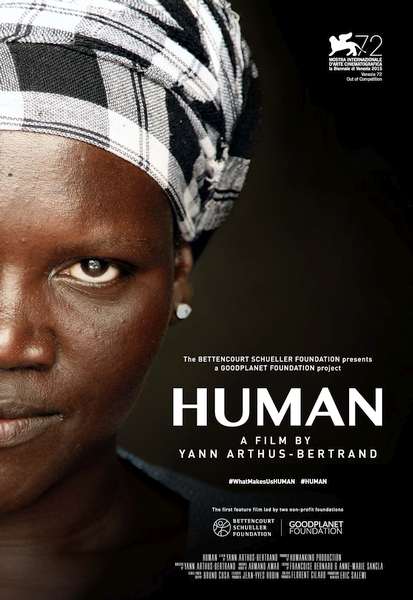 We've got something a little different for the final Transition Town Guildford community movie night for 2015. There' a new documentary from the Award winning director of 'Home' Yann Arthurs-Bertrand, and we're going to screen one of the parts.

"I am one man among seven billion others. For the past 40 years, I have been photographing our planet and its human diversity, and I have the feeling that humanity is not making any progress. We can't always manage to live together.
Why is that?
I didn't look for an answer in statistics or analysis, but in man himself."
Yann Arthus-Bertrand
View a taste of it here: https://www.youtube.com/watch?v=gXGfngjmwLA

"HUMAN is a collection of stories about and images of our world, offering an immersion to the core of what it means to be human. Through these stories full of love and happiness, as well as hatred and violence, HUMAN brings us face to face with the Other, making us reflect on our lives. From stories of everyday experiences to accounts of the most unbelievable lives, these poignant encounters share a rare sincerity and underline who we are – our darker side, but also what is most noble in us, and what is universal. Our Earth is shown at its most sublime through never-before-seen aerial images accompanied by soaring music, resulting in an ode to the beauty of the world, providing a moment to draw breath and for introspection.

HUMAN is a politically engaged work which allows us to embrace the human condition and to reflect on the meaning of our existence."


IMDB score 8.9/10 !
Please RSVP via Eventbrite to help the kitchen know how many to expect.

As usual, the second Tuesday of the month - Tuesday 8th December

The Stirling Arms Hotel, 117 James street, Guildford
Join us for food and drinks from 6 pm onwards, Movie starts at 7 pm

Entry by donation
By registering for this event, you'll join the TTG email list. You can update what emails you receive or unsubscribe from our email updates at any time. And we'll never share or sell your information.

Date and time
Location
Stirling Arms Hotel
117 James St
Guildford, WA 6055
Australia