Description
The David Dugan Live Event Package means 2 people per business are able attend all 3 Incredible Conferences:



'Ahead of the Game' Workshop - March 23 & 24, 2017
Innovation to Supercharge Your Business Model
Learn and exploit game-changing techniques used by companies such as Coca-Cola, GE, Lego and 3M to keep your business innovative and always one step ahead. When you implement the techniques from the 'Ahead of the Game' workshop, you create a game-changing business model for your business.
Single Event Ticket Price $1,500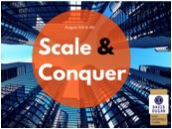 'Scale and Conquer' Workshop - August 3 & 4, 2017
Implement Agile & Kanban Principles for Market Domination
This 2 day workshop will teach you implement Agile & Kanban principles to simplify and optimise your business in order to scale. Make 2017 the year your business Scales & Conquers.
Single Event Ticket Price $1,500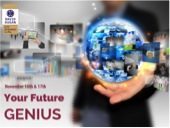 'Your Future Genius' Workshop - November 16 & 17, 2017
Planning & Strategy that goes far beyond goal setting, to realise the full potential of your business.
Your Future Genius is the ultimate Vision, Strategy and Planning workshop. We are going to take you beyond the vision of success you have for your business, and straight into action. Walk away knowing the identity of your business now and in the future, with a plan for success in place and the strategies and know how to implement them.
Single Event Ticket Price $1,500
Click the GREEN button above to take advantage of this superb offer!