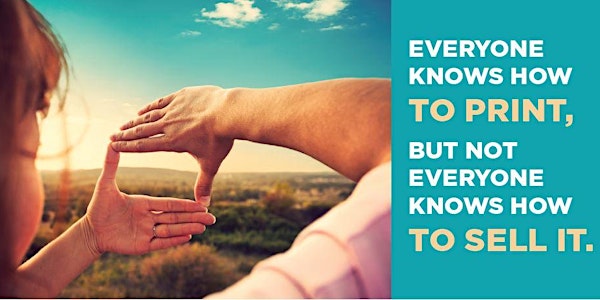 Dave Fellman: How to Sell Print - Auckland
Event Information
Location
Crowne Plaza Auckland
128 Albert Street
Auckland, 1010
New Zealand
Description
IN JUST ONE DAY, DAVE FELLMAN WILL SHOW YOU HOW
Don't miss this value-packed one-day Sales Course. It will deliver the tools you need to sell in the modern print sales marketplace.
The real challenge is learning how to sell the solutions that new technology has opened up. US sales guru Dave Fellman is widely regarded as 'an innovator in print sales strategy and technique'. If you're a print salesperson, manager or owner of a printing company and you want to grow your sales – it is imperative that you attend.
Programme: 7 key concepts for printing sales success

1. Let's talk about value!
What are the Top 10 factors print customers perceive as value, and what are the Top 10 factors they perceive as pain ?
2. Are you driving the sales cycle, or just along for the ride?
How do you prospect, and how do you navigate away from price?
3. From a Lead to a Sale.
What's the most direct pathway from a lead to a sale?
4. The Art and Science (and Mathematics) of Modern Selling
How do scientific principles apply to the dynamics of printing sales, and where does individual selling style come in ?
5. Be all about Customer Service and Customer Maximisation
What is exceptional customer service, and how do you get maximum value from customers?
6. How do you stack up against the optimum Sales DNA?
What skills and attitudes best position printing, signage and promotional products salespeople for success?
7. Making the time to make all of this happen
How do you prioritise, and how do you recognise - and ditch - time-wasting activities?

Proudly supported by

Date and time
Location
Crowne Plaza Auckland
128 Albert Street
Auckland, 1010
New Zealand