Sales Have Ended
Registrations are closed
This event has now closed.
Sales Have Ended
Registrations are closed
This event has now closed.
Every week we speak to top industry leaders in Data Science, ML & AI. We hear their stories and lessons learned.
About this event
Join our host Felipe Flores as he talks with Craig Napier, Chief Data Officer at University of Technology Sydney.
Craig has a passion for developing and pursuing innovative ideas, concepts and advanced analytics to uncover insights and opportunities for improved performance.
Director with substantial experience in Business intelligence, Data Warehousing deployments and analytics in a range of industries and lecturer of Business Analytics at the University of Wollongong. Experienced in strategy development, strategy execution, stakeholder engagement and leading teams to successful outcomes.
FCPA professional with broad experience in all aspects of management accounting, auditing, financial management and divisional monthly reporting.
A keen interest in improving the way data is communicated and visualized to improve absorption of information in reporting.Project Manager for the establishment of a National Data Centre at the SMART Infrastructure facility integrating policy and guidelines, people and process and technology to capture, store and discover Infrastructure research data for reuse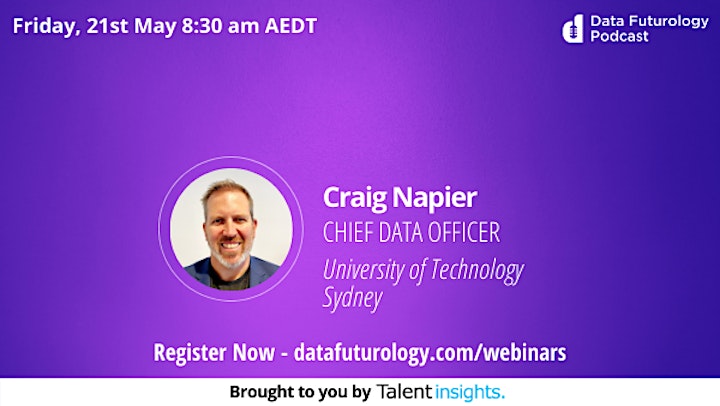 Organiser of Data Futurology Webinar with Craig Napier, Chief Data Officer at UTS