Description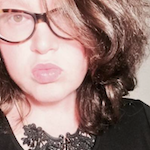 Asher Wolf is a journalist and digital rights activist, who specialises in networking communities and creating campaigns for social change. An Amnesty Australia Media Award and Walkley's Coding Fellowship recipient, Asher has a fascination for exploring the intersection of technology and humanity, In 2012, Asher founded Cryptoparty, a decentralised global movement spreading knowledge about privacy rights and encryption techniques. Asher's Twitter data was subpoenaed at least once during the Occupy movement. In 2014, the Australian government asked Asher for their data back. They were unsuccessful in their demand.
Discrimination in Machine Learning, with Charlie Brooking
This presentation will give a live demonstration of how machine learning can lead to discrimination. The demo will introduce an example dataset and train a model for classifying job applications, illustrating issues in machine learning using concrete technologies widely used in industry today. Through a series of iterations, we'll see how the model can make decisions that are either indifferent or hostile towards particular groups. We'll also show how naive attempts to avoid discrimination can fail.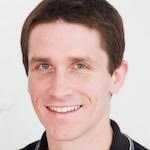 Charlie Brooking is a Lead Consultant at ThoughtWorks Australia with more than ten years' experience in software development and technical leadership across the commercial and research sectors. His current work is in data analytics, applying data-driven decision making in the charity sector. He is passionate about issues around privacy, transparency, and intellectual property. Charlie has organised the Brisbane Hacks for Humanity meetup and co-hosted Brisbane's CryptoParty in 2015.
The QUT Law Pathways to Ethical Data project examines good and ethical data practices with a view to develop policy recommendations, methods and software design standards for programs and services that embody good and ethical data practices. @Good__Data
ThoughtWorks is a community of passionate individuals whose purpose is to revolutionise software design, creation and delivery, while advocating for positive social change.https://www.thoughtworks.com/