Safe is boring. Danger is fun. Danger Club is a 5 day workshop with Circa Contemporary Theatre 28 June - 2 July 2021, Chinchilla
About this event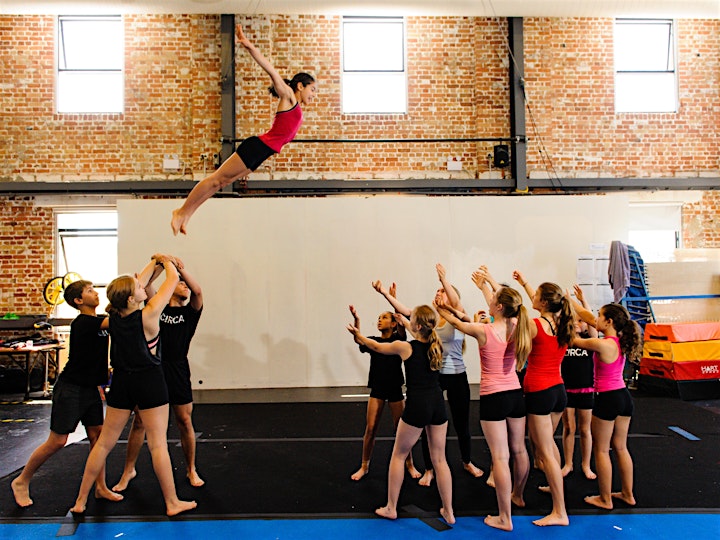 Join at your own risk!
Are you aged between 10 and 17? Ever wanted to run away and join the circus? Here's your chance: join us for 5 days in an exclusive club to learn new tricks, explore the art of danger and present your very own show. We want enthusiastic and adventurous kids to create an entirely new theatre experience alongside acrobats from the world famous Circa Contemporary Circus.
Danger Club brings together local kids and Circa's acrobats (people who live danger every day) to perform a brand-new show for friends, family and the community. Danger Club will be meeting in a top-secret location, to inspire and challenge you in unexpected, exciting, and amusing ways to create a unique physical theatre performance. So take a leap of faith and join Danger Club – everything's about to change.
Times
Training
Monday - Tuesday 10.00am - 4.00pm
Wednesday - Thursday 3.00 - 8.00pm
Friday: 4.30pm - 6.30pm
Showtime!
Price includes 5 days of workshops and the performance.
*Bring your own Morning tea, Lunch and snacks for scheduled break times.
About Circa
Circa Contemporary Circus is one of the world's leading performance companies. Since 2004, from its base in Brisbane, Australia, Circa has toured the world – performing in 40 countries to over a million people. Circa's works have been greeted with standing ovations, rave reviews and sold-out houses across six continents.
Acknowledgements
Circa respectfully acknowledges the Traditional Owners and Custodians of the lands, waters and seas on which we work and live paying respects to Elders past, present and future.
Circa acknowledges the assistance of the Australian Government through the Australia Council, its arts funding and advisory body and the Queensland Government through Arts Queensland.