Creative Writing Workshops with international best-selling Author Josephine Moon. IDEAL for beginners to emerging writers aged 16 and over.
About this event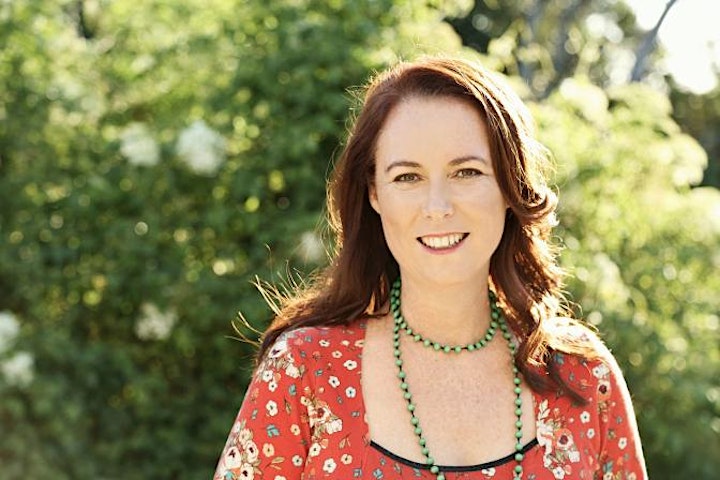 Welcoming Josephine Moon - International Best Selling Author
Josephine Moon is an internationally published bestselling author of five contemporary fiction novels and two non-fiction titles, with her work translated into German, Norwegian and Greek. Her first novel, The Tea Chest, was shortlisted for an Australian Book Industry Award. She was born in Brisbane and now lives on twelve acres in Noosa Shire with her husband, son and rather unruly menagerie of animals. A former teacher, she is passionate about literacy and sponsors a Story Dog for primary school classrooms and a young child through The Smith Family. Find out more about Josephine at www.josephinemoon.com.
Workshop 1: Bringing Your Ideas to Life. How do you find ideas for stories and what do you do with them once you find them? Josephine will guide you through the process of discovering ideas for stories, accessing research and resources, breathing life into words, and then pulling them into some sort of order to get them onto the page. She'll also help you to work out what sort of writer you might be, which will help you know what to do with your ideas. She'll cover different types of structure to suit different outcomes and foundational skills in the requirements of a good story.
Workshop 2: How to Write a Bestselling Novel. There isn't one single way to write a bestseller but there are definitely common elements you can learn. Bring your idea for a novel and Josephine will show you how to plot it out to keep the pages turning, build strong characters and guide you through the foundations of self-editing. This interactive day will see you leave with a bounty of information to set you up for success.
NB: Each workshop will be limited to 15 participants and may be attended separately.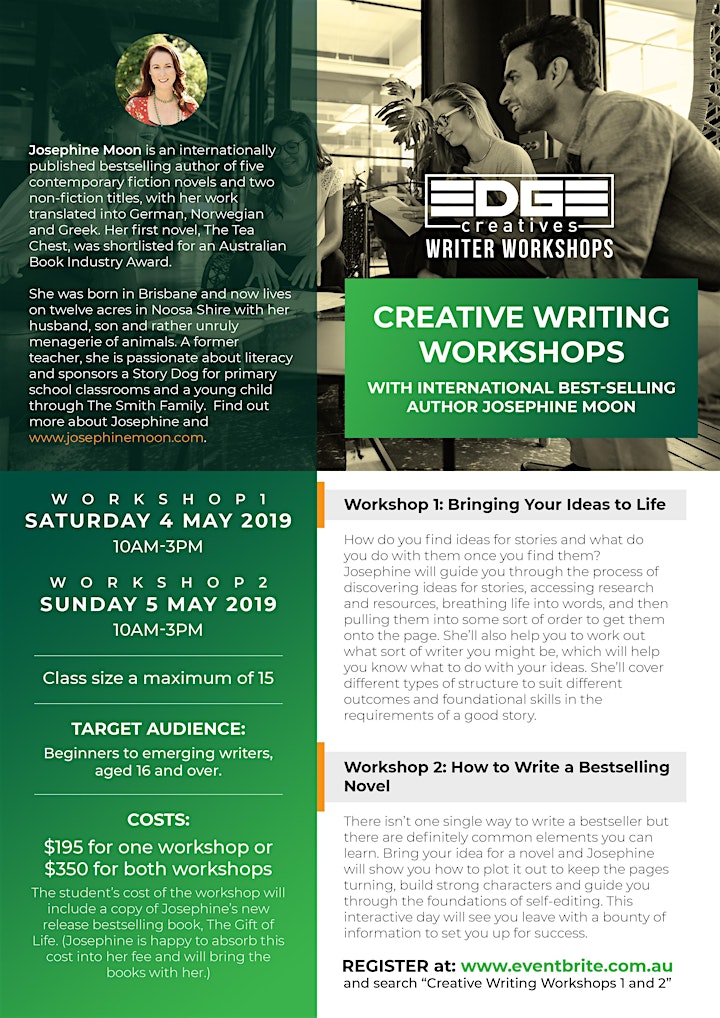 Organiser of Creative Writing Workshops 1 and 2