Creative Mama Evening Talk: 'The Power of Creativity During Times of Adversity'

Tuesday, 6 June 2017 from 7:00 pm to 9:00 pm (AEST)
Event Details
Enjoy an inspiring, informative and passionate talk by artist, painter and author Jasmine Mansbridge over dinner and drinks in the company of other creative mamas.
It is also our 4th birthday so to celebrate everyone who comes along will each receive their own block of delicious organic fair trade chocolate thanks to the amazing folks at Alter Eco, PLUS gvieaways from the Art Gallery of NSW and Hydrocryl Paints. We have a very special evening planned for you.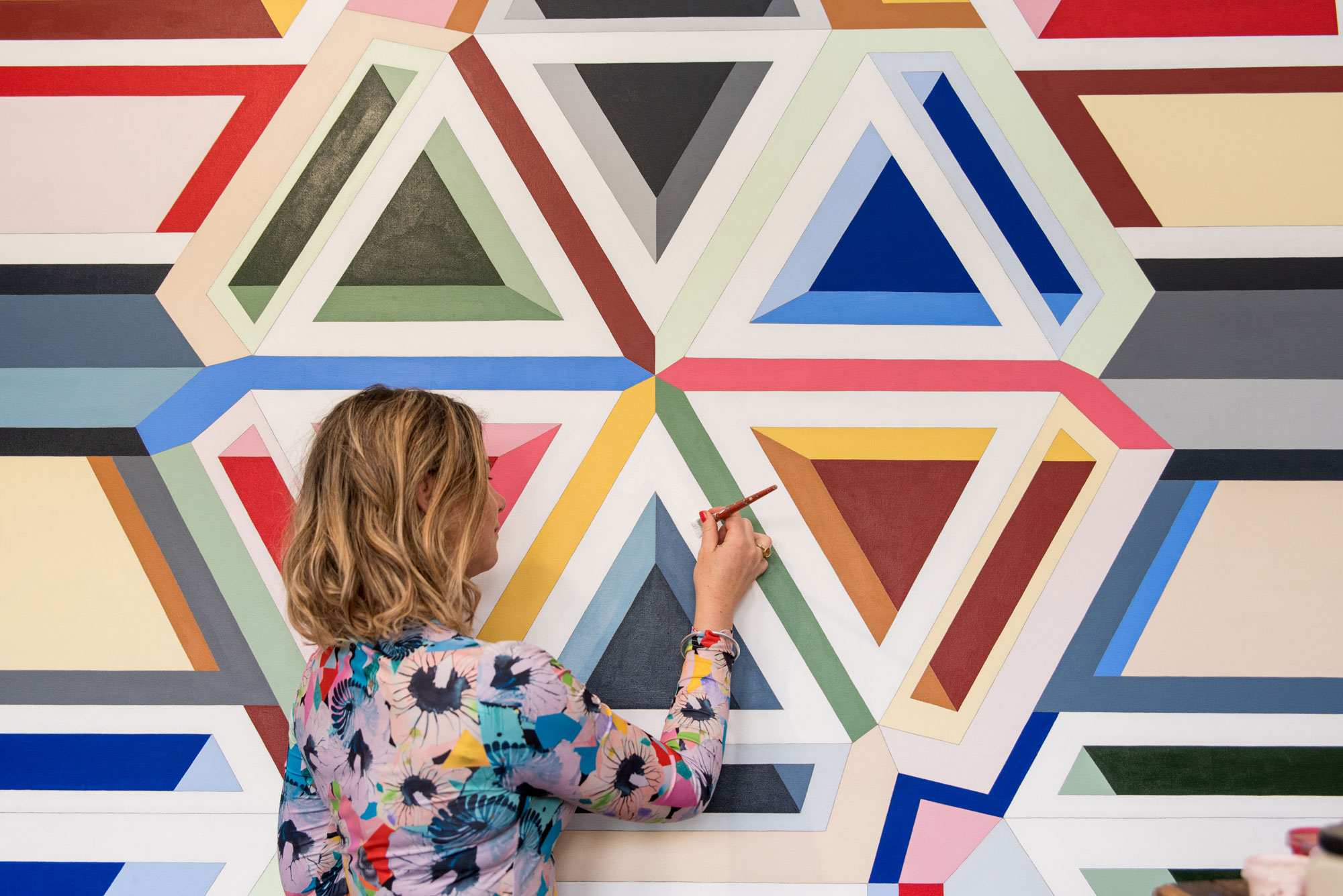 Jasmine is a self-taught artist who started painting and drawing as a child. As a busy and creative mother of five, Jasmine's work is driven by a genuine passion for art and inspired by a diverse range of personal experiences.
In her Mama Creatives talk Jasmine will speak about some of these ways of working. She will also share some of the experiences that have shaped her as both an artist and a person, in particular the ways that her creativity has sustained her during times of adversity.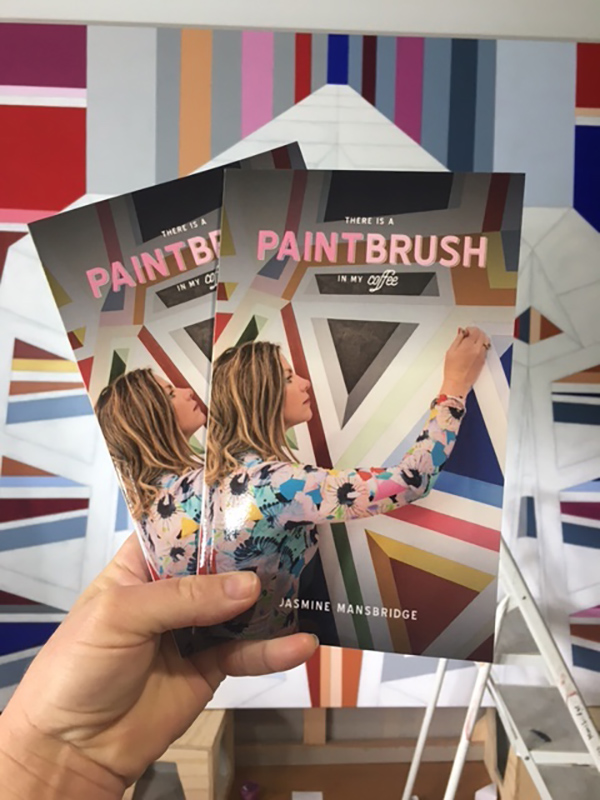 In her book, "There is a Paintbrush in my Coffee" Jasmine writes about the many strategies she has learnt over 20 years of parenting, which makes way for the creativity that has become so central to her life. 
The ability to tap deeply into creativity has nourished and strengthened Jasmine during times of struggle and adversity.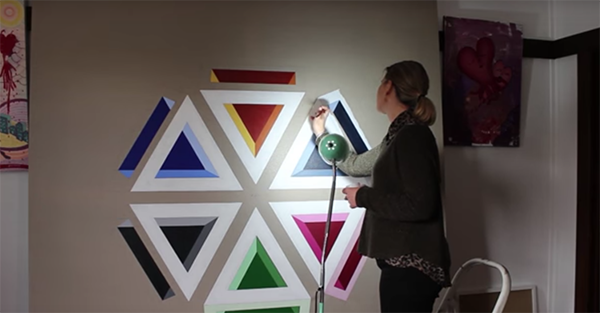 Jasmine creating in her home studio
---
About Jasmine Mansbridge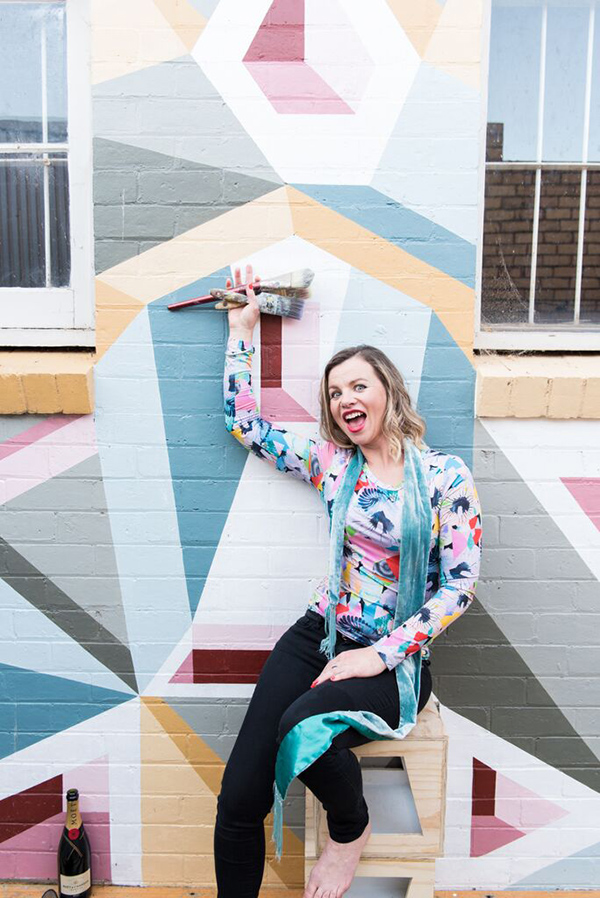 Jasmine recently had a solo exhibition at Koskela, 'Musing & Mysteries'. In her signature style, she explores joyous bold colour, giving her work an iconic textural element.
In her work, she explores rural architectural forms and geometric imaginings in her kaleidoscopic acrylic paintings; the works are as much about the ritual and labour of painting, and the intentions and musings that are imbued in her brushstrokes.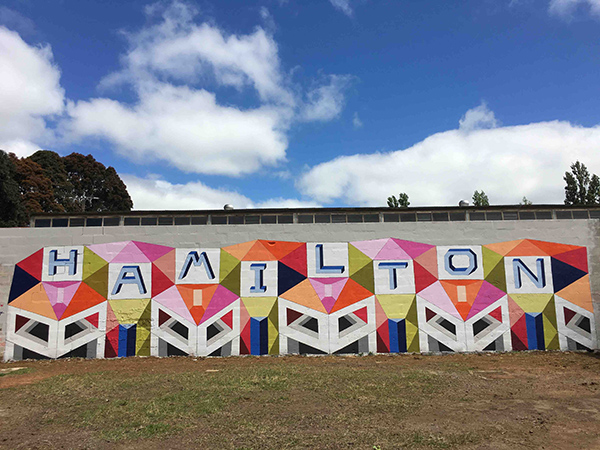 Mural at Hamilton TAFE
In addition to exhibiting in New York and seven solo shows - including one at the Hamilton Regional Gallery - and numerous group exhibitions, Jasmine has also completed murals for the National Australia Bank, TAFE and Warrnambool City Council.
The ability to tap deeply into creativity has nourished and strengthened Jasmine during times of struggle and adversity. Her first experience of this was when she was 17 years old, married and pregnant, and living in a remote town in the Northern Territory. She began to paint to deal with her feelings of loneliness and isolation by turning to painting. Since that time there have been a variety of ups and downs, including a divorce, remarriage, and the gamut of experience that life brings. Throughout it all her painting continues to be a consistent thread providing her meditative solace and a place to positively send her energy.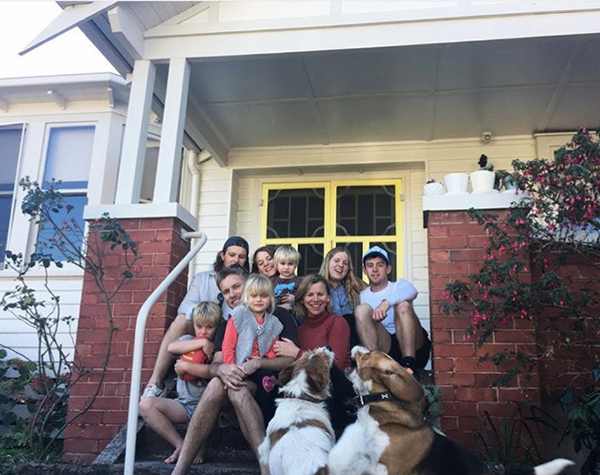 Jasmine and her family
Artist's Statement
I spent twelve years from age 14-26, living in the Northern Territory and it was there that I started painting.
How I approach the process of painting is still very much influenced by the ethos and tone of life there and the way that I saw the Indigenous artists work. Making art and family life are not usually separated one from the other, but instead paintings are done amongst the chaos of family and everyday living. This had a big impact on me, and later when I became a mum it allowed me to continue working in a relaxed manner, even with my children around.
I was also in awe of the time that went into the details of the art work and it was by watching Indigenous artists that I understood that it was this time spent with the work, that infused it with the artists intentions. So, the work has more than just a visuaI aspect to it, but also the creative heart of the artist. When I paint I imagine that the warmth that comes from 1000 of my paintbrush strokes, will travel always with it my work wherever it hangs.
The process of painting lends itself to deep contemplation or musing on the world around me. I am endlessly curious about my place in it and my relationship to it and the unseen mysteries that underpin our physical reality.
My paintings both ask questions and make statements about aspects of our existence. Place, love, loss, longing, choice, fate, and destiny. All things I think a lot about whilst I work. These musings become part of the painted surface, imparted into the work itself. There is a warmth and optimism alongside the questions I pose, that I want the viewer to feel and I hope that stays with you long after you have seen my work.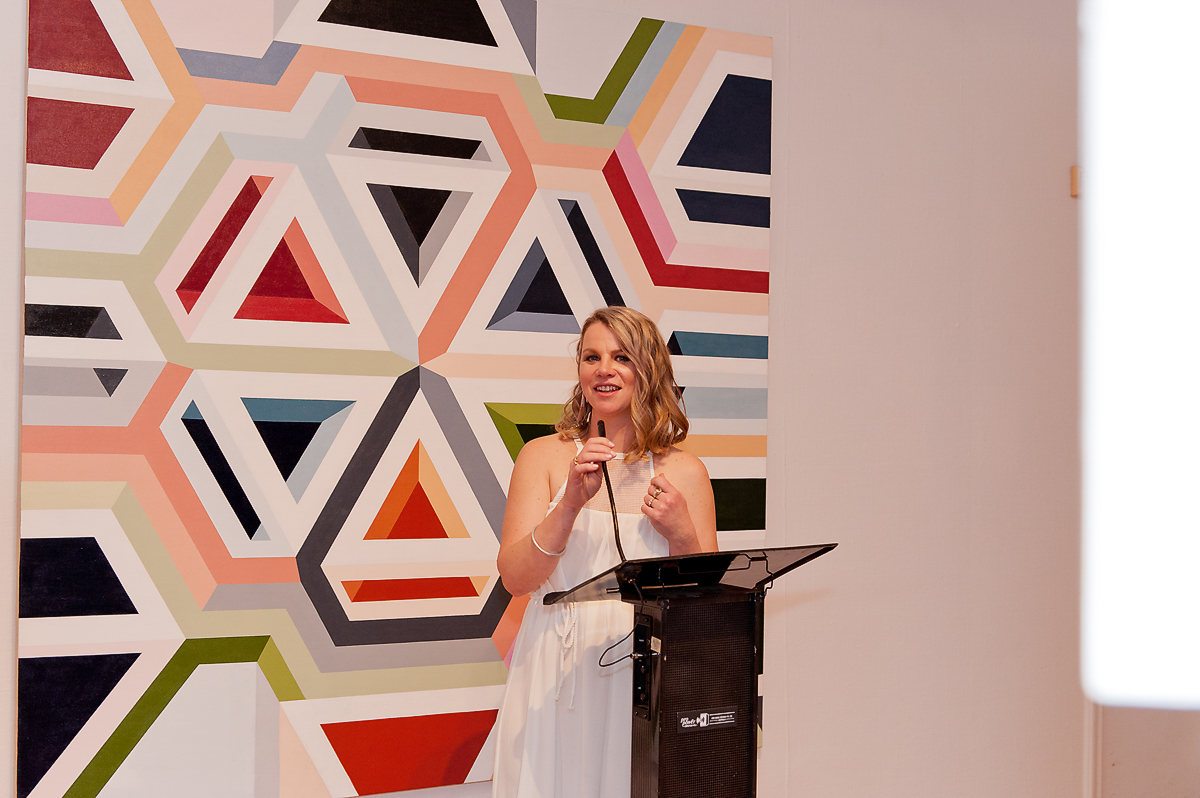 Leave the kids at home and come along to the fabulous Lord Dudley Hotel for a great night out!
---
Our Evening Venue: The Lord Dudley Hotel is an English pub with a modern Australian restaurant in Sydney's beautiful and historic Paddington area. Located in a residential area parking is also better! It is just a 10-minute drive east from the city or a 10-minute walk from Oxford Street or Edgecliff train station.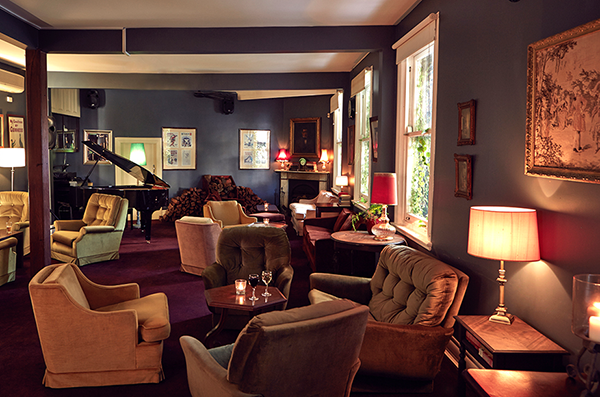 The Lord Dudley Hotel restaurant serves lunch and dinner seven days with a seasonal menu which changes daily. Their kitchen has a seasonal menu that sources quality produce, putting a twist on homey English style fare with a bit of a modern twist.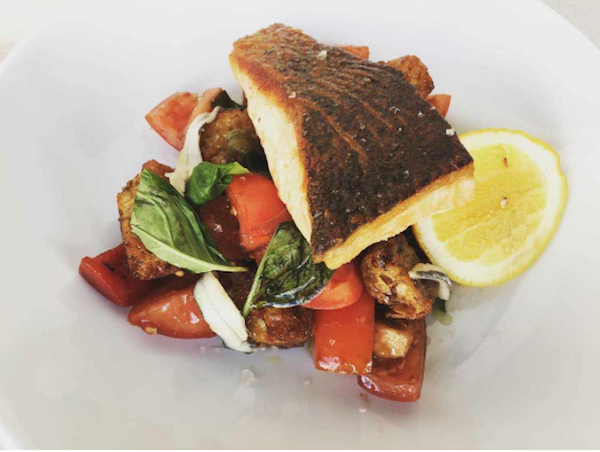 ---
At Mama Creatives we have organised an amazing year of evening talks, morning tea masterclass, expert panels, creative family school holiday workshops and more - we can't wait to see you!
When & Where

The Lord Dudley Hotel
236 Jersey Road
Woollahra, NSW 2025
Australia

Tuesday, 6 June 2017 from 7:00 pm to 9:00 pm (AEST)
Add to my calendar
Organiser
Mama Creatives is like a TED for mums. It's all about building a supportive and collaborative group for creative mothers to:
CONNECT - with other like-minded creative mamas
SHARE - their creative story, expertise or passion
COLLABORATE - form new creative partnerships 
FLOURISH - get back in touch with their core creative identity to feel a sense of purpose and fulfilment
Anna Kellerman - Creative mama, trained art educator, registered art therapist, kids and art business owner, painter and all round life engager, passionate about nurturing creative talent and opportunities. 
"To create one's own world in any of the arts takes courage" – Georgia O'Keefe