Description
Are you wondering how to create, define and dominate a new market in a noisy space?
Introducing a new business discipline – Category Design

Join us for an eye-opening keynote from strategic thinker and innovator, Darryl Dickens, who will be presenting on the game-changing concept of Category Design. This simple, yet powerful idea, is changing the way people think.
Still wondering why you should attend?
Companies who use Category Design are proven to come out on top by increasing their odds and taking control over the development of a new market.
Understand how creating a category for your company can make you king
Learn how other successful startups such as AirBnB created a new category which they now dominate.
So, what is category design? It's creating and monetising new markets. If you want to be king of your Category, you've got to think about:
Product Design
Company Design
Category Design
Based on the recently published, 'Play Bigger' book, Explore how some of the most successful companies in the world create new products and categories and are able to dominate their market by being DIFFERENT, not better.
Find out why category is the new strategy.
The event will commence with drinks & networking, followed by a 40 minute Masterclass with Darryl Dickens and Q&A moderated by Stone & Chalk.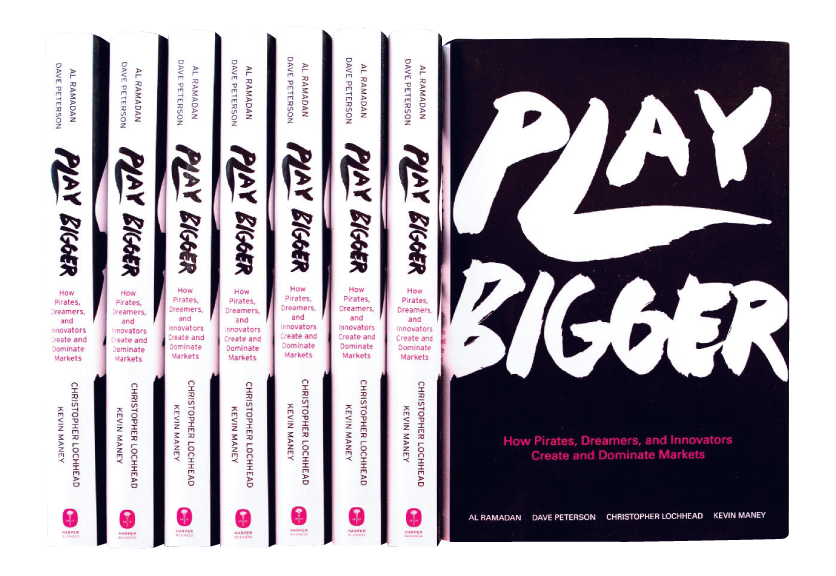 Partner: Category Design Advisors
Darryl brings deep experience in Category Design both in-house as well as working with external clients. Recent work includes Category Design for leading start-ups in China, Australia, and Israel.
His in-house experience includes at Scient, the e-Business Systems Innovator, where he worked with co-author of Play Bigger, Chris Lochhead. He went on to work with Chris again, as well as co-author Dave Peterson at Mercury, and was part of the team around the category design and creation of Business Technology Optimization (BTO). While there, a key contribution of Darryl's to Category Design, was honing the point view into a tight, compelling message house.
He was part of the acquisition of Mercury by HP (the largest software acquisition of 2006, at USD 4.5 Billion, significantly driven by the category). His career also includes global CMO at SuccessFactors (acquired by SAP) where the category, Business Execution Software (Biz-X) was a key component of the valuation of SuccessFactors ( USD 3.4 Billion).
We look forward to seeing you there!
The Stone & Chalk Team