Description
Build Your English Skills For Your Career in the Business World.
Improve your ability to speak, write and understand English in professional settings.
Our Corporate English Training is geared towards individuals aiming to move up the career ladder.
This program helps you develop a high level of competency in written, oral and visual communication skills in today's demanding competitive corporate world. Learn how to make the best possible first impression on the people around you in the workplace and how to get ahead in your career!
Program and Intake Details:
Next intake: Saturday, 14th of July
Duration: 4 x Saturdays
Time: 1pm - 5pm
Venue: Lvl 10. 356 Collins Street, Melbourne
Total hours: 16 hours
Fees: $595 (Including GST)
You can contact us directly for payment to avoid the admin fees.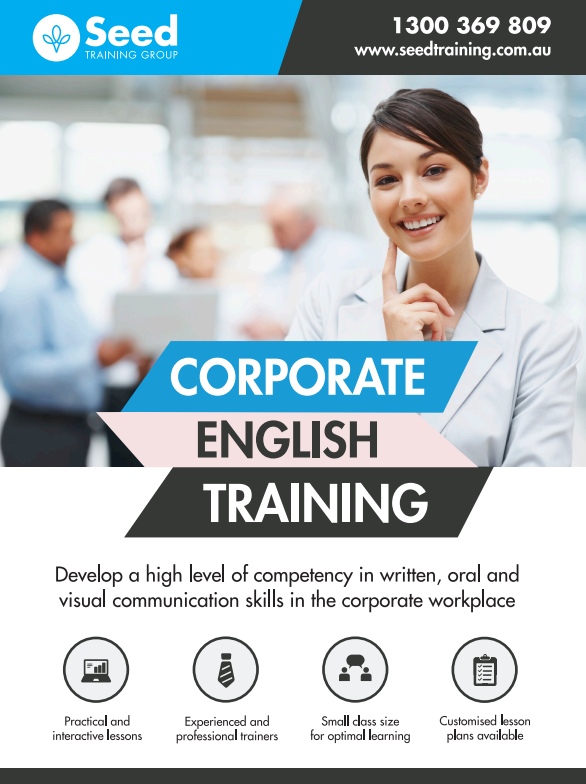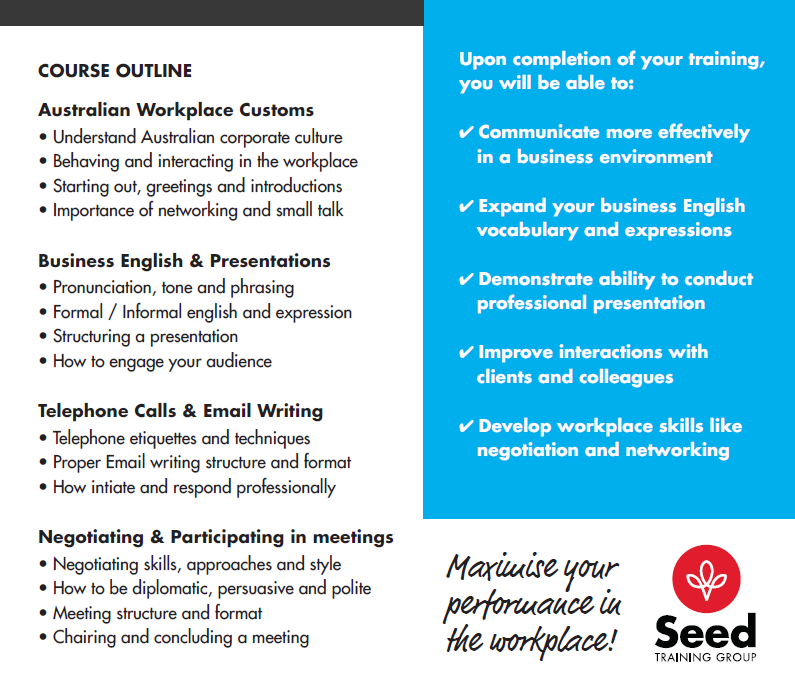 Why Us:
- Great CBD Location -
- Professional and Experienced Trainers
- Small Group Classes
- Training Facilities and Materials Provided
- Practical and Interactive Lessons
- Customised Lessons Plans Available
For more information, contact us on 1300 369 809 or email us at info@seedtraining.com.au.
www.seedtraining.com.au