One of our best parties is back! 16 cornhole boards, lawn bowls, beer pong, amazing music, great food, $2,000+ in giveaways & LOTS more
About this Event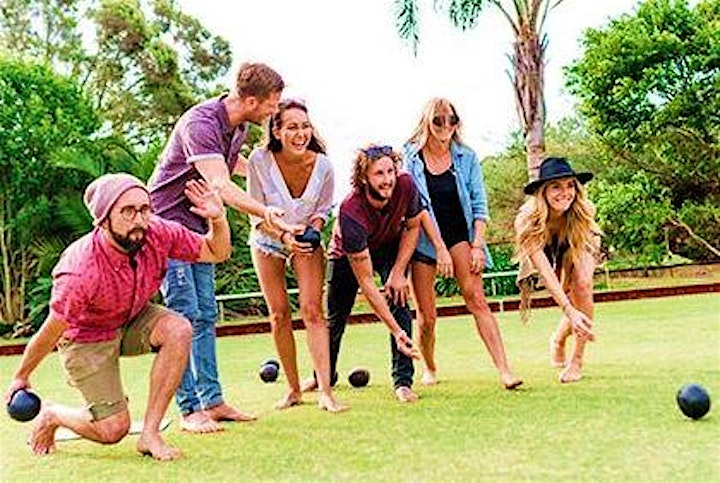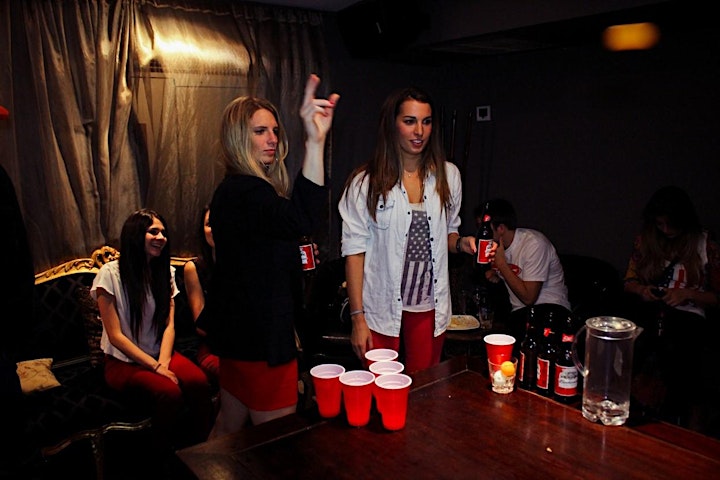 LOTS HAPPENING
★ $2000 in prizes & giveaways
★ Cornhole social games & tourney with prizes
★ Unlimited Lawn Bowls all afternoon inc free lessons
★ Beer Pong
★ DJs all day & night
★ Spikeball, Darts & Table Tennis
★ Amazing drink specials
★ Buffalo wings & nacho specials
★ 18+ only - it's mainly young professionals & college crowd
★ Link to Facebook Event
ENTRY
★ Early bird tix from $5 gives you entry + unlimited lawn bowls, corhole, etc all day (seriously the best deal ever.. regular cost of lawn bowls alone is usually 5x more!!)
★ Tix available at the door (tba)
ROUGH SCHEDULE OF PLAY
★ 2-3pm Cornhole Warm-up Casual Play & Masters Qualification
★ 3:00-4:30: Cornhole Mixer - meet 60 new people
★ 4:30-6:00: Social TOURNAMENT
★ 5:00-6:30: Masters Tournament (qualification from 2-3pm)
★ 5:30-8pm: Cornhole Open Play
★ Any time: Lawn Bowls & Beer Pong
DRINK & FOOD SPECIALS
★ Buffalo wing specials
★ Nachos specials (beef and vege options)
★ Sponsored by Coors, Blue Moon & Sam Adams so the specials are going to be good!
🍺 $18 Coors buckets 2pm-4pm - BEST DEAL EVER
🍺 $22 Blue Moon pitchers + oranges, $17 Coors pitchers
🍹 $8 Frozen Rekorderlig Cider Slurpees (2 flavours)
🍹 Organic Mojo Kombucha deals
VOLUNTEERS HAVE MORE FUN
Message us if you're a really social person and want to help out on the day. You'll be bribed with free drinks
BRING SUNBLOCK!
Bring a jumper/sweater in case it cools down in the evening/night. This venue is big so even if it rains, we're still doing all of the above (except maybe lawn bowls)!
Cornhole = bean-bag toss, Tailgate, Doghouse or Bags depending where you're from. It's a game everyone can play.