Location
Centennial Park
Centennial Park
Cooma, NSW 2630
Australia
Cooma Multicultural Festival Cancelled
About this event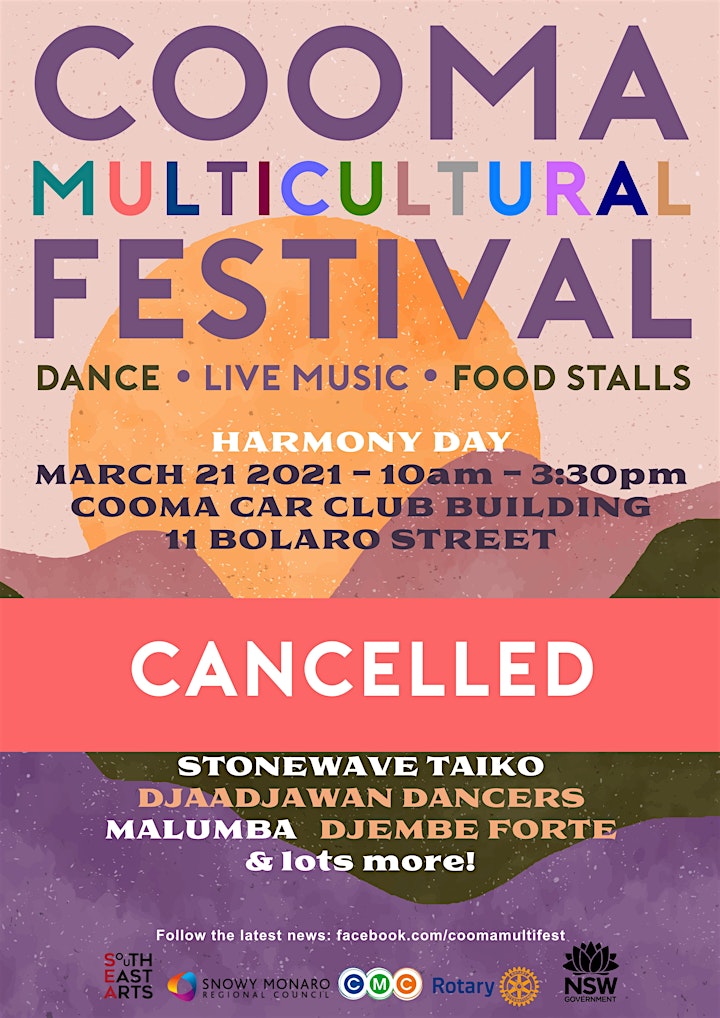 The organisers have reluctantly made the decision to cancel the Cooma Multicultural Festival for 21 March. However, there will be a take-away multicultural Food Market at the Cooma Car Club from 11 am to 3pm.
With wet weather affecting the original plan for an outdoor celebration in Centennial Park, we were not able to find a suitable and sizeable venue that would accommodate the many community groups and audience members who were keen to attend the festival. With the current Covid restrictions for indoor gatherings, we were not confident of presenting an inclusive and welcoming event that is at the heart of the event.
We would like to thank all the community dance groups who had enthusiastically prepared for this event and be assured that we will look for another opportunity in the near future to have an event that brings our multicultural community together.