Description

WHAT IS A CONTENT COMMUNICATION MASTERCLASS?
With the support of the National Innovation and Science Agenda (NISA), contentgroup developed its evidence-based Content Communication Methodology™ in partnership with the Australian National University.
The best practice Methodology™ supports the development of strategic communication solutions driven by clear objectives, audience need, stories, channels and evaluation.
The Methodology™ draws on project management, behavioural change and strategic content communication principles to ensure communication is strategic, measurable and above all else, effective.
This Masterclass is your opportunity to be trained in contentgroup's Content Communication Methodology™, learn from contentgroup and work on your strategic communication skills through a series of in-class activities and exercises.
WHY ATTEND A CONTENT COMMUNICATION MASTERCLASS?
Build organisational capability and upskill in innovative communication

Access tools and techniques to adopt a user-focused, story-driven approach to effectively communicate and engage with audiences, stakeholders and the wider community

See best practice Methodology™ in action, combining principles of project management and strategic communication

Apply the Methodology™ to your own communication strategy and receive individual guidance on your unique audience challenges

Link your content and business objectives using templates and tools to enable the creation of engaging, effective, user-centred content

Network and connect with other leading government and public sector communication professionals


WHO IS THE CONTENT COMMUNICATION MASTERCLASS FOR?
The Masterclass is targeted at APS5-EL2 (or state-based equivalent) staff in the government communication profession.
MASTERCLASS DATES
The Content Communication Masterclass is a one-day session and will run on the following dates:
Thursday 18 October

Wednesday 24 October (CANCELLED)
Places are limited to 15 people per masterclass to ensure individual attention and allow an opportunity to for personalised feedback related to your communication challenges.
The cost to attend a full day Masterclass is $770 per person.
This is a fully catered event which includes morning tea, lunch and afternoon tea.
We understand that with limited time and training budgets, receiving approval to attend may be challenging.
Below is a justification letter to help you with your request. We hope to see you at one of our Masterclasses!
Download your Justification Letter here.
If you have any further questions please email training@contentgroup.com.au
November and December dates to be confirmed.
YOUR FACILITATOR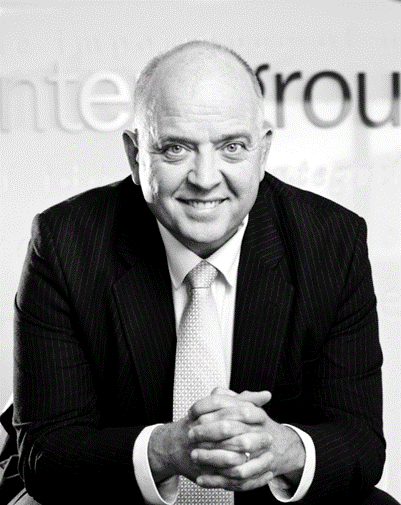 David Pembroke, contentgroup Founder and CEO
David is the Founder and CEO of contentgroup. Since establishing contentgroup in 1997, he has specialised in the provision of strategic communication advice, advocacy and reputation management for clients in government and the public sector.
A skilled advocate with a broad network of contacts, David has a demonstrated record of high level, reliable and timely advice to local, state and federal government clients.
Commonwealth clients include the Department of Defence, Department of Home Affairs, the Department of Industry, Innovation and Science, the Department of Human Services, the Department of Foreign Affairs and Trade and Austrade.
Driven by years of experience and expertise, David is the pioneer of the Content Communication Methodology which is contentgroup's evidence-based approach to creating timely and audience-based communication for the public sector. The Methodology is co-funded by the Australian Government's National Innovation and Science Agenda (NISA) and developed in partnership with the Australian National University (ANU).
Its aim is to help government the public sector strengthen communities and improve the well-being of citizens through effective content communication.