Breathwork can help to dissolve stress and anxiety and to navigate life's challenges.
About this event
Are you ready to:
- Dissolve stress and anxiety?
- Release the past and be more present in your life?
- Connect deeply with yourself?
 Described as the next frontier of wellness, Conscious Connected Breathwork is a body-mind practice that uses the breath to move beyond the busyness of the mind where you can experience a place of clarity, peace and presence.
For centuries, the breath and sound have been used as a medium to connect and restore. In this 3-hour breathwork experience you will journey inwardly to clear out, move, share, breathe, liberate and expand. 
With the guidance of decade-experienced practitioner Joanne, enliven your heart in a safely held and loving environment. Our intention is that you will leave feeling lighter and clearer.
Breathwork can help to dissolve stress and anxiety and to navigate life's challenges.
Other benefits include:
• Deepening of awareness and presence
• Opening of the heart
• Enhanced clarity & direction
• Amplified intuition & creativity
• Balancing & harmonising of the body, mind & spirit
Testimonials:
"I had never experienced what it was to have a still mind until I tried Breathwork."
- Lisa
"Breathwork allowed me to feel a sense of who I truly am again after having kids."
- Celeste 
 Spaces are limited!
 Make time to experience the depth and relaxation this breathwork journey offers.
To book go to: bit.ly/CCB3HJ or call 0418 229 662
Dates & Times:
2022
-Sunday January 9th 2022 - 1:30pm - 4:30pm
-Saturday March 19th 2022 - 1:30pm - 4:30pm
Price: $75 per person (plus Eventbrite booking fee)
Location: 64 Canns Road, Bedfordale 6112
*Breathwork is not advised for everyone. Please check with your doctor if you have had any significant health conditions. Pregnant women are advised against practicing Breathwork without first consulting and getting approval from their primary care physician.
www.restfulwaters.org
Restful Waters is a gorgeous wellness centre in Bedfordale, fast becoming Perth's largest provider of quality retreats, wellness events and courses. See all upcoming events at bit.ly/rw-events. Call us on 0418 229 662.
To view our privacy policy please follow this link https://www.restfulwaters.org/privacy-policy/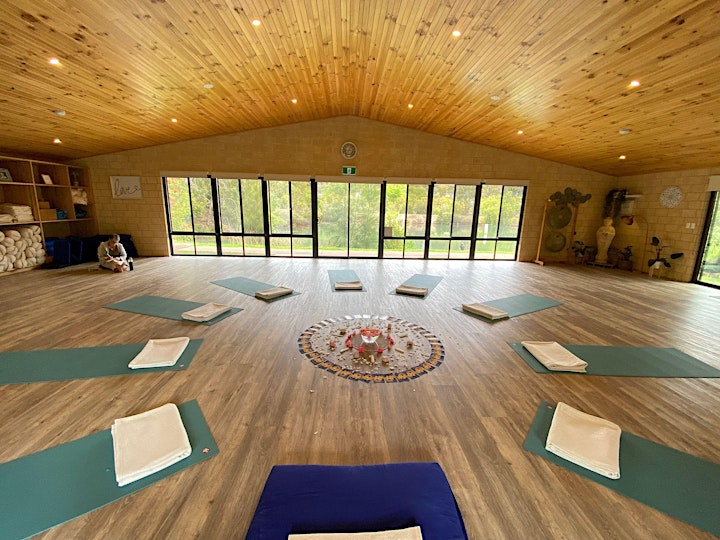 Organiser of Conscious Connected Breathwork: 3hr Breathwork Journey
At Restful Waters you are invited to unwind and let go of life's stresses and tensions! So you can breathe with ease, feel balanced, connected and rejuvenated from the inside out. 

We provide a variety of events each month, all year round. Our events are designed to fit in perfectly with managing a busy lifestyle, giving you the opportunity to slow down, go within, rest and reset your mind and body. 

Our events program specialises in providing yoga, movement, tai chi, meditation and counselling services which creates a deeper awareness and connection to yourself, others and your environment. Enjoy this space to experience calmness, clarity and openness as you explore within and create the life that is aligned with what you value most in life.

Restful Waters events vary from 2 to 4 hour mini-retreats, to a series of sessions, weekend programs and 4 to 6-week courses. We are a not-for-profit organisation dedicated to assisting people to live happier and healthier lives. 

Our event producers are trained professionals whose skills and expertise demonstrate a deep care and respect for your wellbeing. We have developed a beautiful space where people meet, share and create community!

Our centre is nestled amongst an avocado orchard, with lakes to gaze upon and sits on 10 acres of tranquil surrounds. 

Treat yourself to some nourishing time out at Restful Waters (only 45 minutes from Perth City) and enjoy the beautiful Perth Hills with its scenic spots, cafes and attractions along the way. 

We look forward to meeting you soon!