Commmunity Aspirations Program in Education (CAP-ED) Network Function
Description
CQUniversity Community Aspirations Program in Education (CAP-ED), would like to invite Aboriginal and Torres Strait Islander community members to a free networking function.
Guest speakers will share their stories and successes with you, and will highlight the importance of Indigenous participation in tertiary education.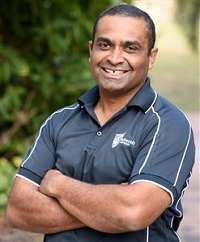 Malcolm Mann is a Dharumbal Traditional Owner and is proud to be able to work and take care of his Country in the same space.
In 2009, Malcolm completed a Bachelor of Environmental Science (CQUniversity) and has a passion for the environment and shares his knowledge and experiences with a wide range of audiences, not only in his community, but also overseas – for example Malcom presented at the 13th International Coral Reef Symposium, 19—24 June 2016 held in Honolulu, Hawaii.
Malcolm is employed at CQUniversity with the CQUni Connect team and enjoys his work that helps bring students, community, Traditional Owners, government providers along on a journey of experiences and making connections with study options or career aspirations.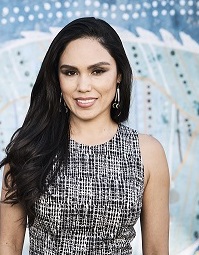 Nakari Thorpe is a proud Gunai and Guren Guren woman and is currently employed as an Indigenous Journalist with Special Broadcasting Service (SBS) and National Indigenous Television (NITV).
In 2014, Nakari graduated with a Bachelor of Media (Communications & Journalism) at the University of New South Wales (UNSW).
Naraki has a strong passion which involves, Indigenous affairs, reporting on Indigenous stories and giving a voice to those rarely heard through mainstream media, human rights, animal welfare and being immersed in different cultures.
The CAP-ED program is a CQUniversity initiative that is funded through the Commonwealth Department of Education and Training, Higher Education Participation and Partnerships Program (HEPPP).