Coherence Therapy Intermediate Training Workshop - Sydney, Australia (14 hr...
Location
Peter Canisius House
102 Mona Vale Rd
Pymble, NSW 2073
Australia
Description
Interested in seriously deepening your clinical skills in Coherence Therapy?
This 2 day intensive will strengthen your intermediate-level skills. US-based trainer Niall Geoghegan (via video-link) and local instructor Simon d'Orsogna will provide direct coaching and daily live demonstrations. Click the 'Attend Event' button to read the full details of this peer-oriented workshop (clicking will not automatically book the ticket).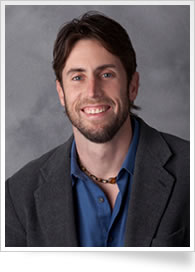 In line with the central philosophy of Coherence Therapy, emphasis will be on direct experiential learning. The days are will be interwoven with live sessions and presentations by Niall (via video-link 2+hours/day) and Simon facilitating live in the room.This approach is very compatible with EMDR, Schema Therapy, Body-oriented and Somatic Psychotherapies, IPNB, EFT, Somatic Experiencing, Focusing, Gestalt and other focused experiential approaches. Participants will practice techniques informed by recent neuroscience learnings to foster the processes of memory reconsolidation to erase persisting memories, beliefs and affect.

This training is discounted for those who have completed the preceding 2 day Introductory training event - more here.

Note
Coherence Therapy is the signature work of Bruce Ecker, Laurel Hulley and Robin Ticic. The online home of Coherence Therapy and the website that officially represents the Coherence Psychology Institute is CoherenceInstitute.org, with resources and training in Coherence Therapy, Coherence Psychology Theory, memory reconsolidation, the Therapeutic Reconsolidation Process, and the Emotional Coherence Framework.

See the foundational writings on Coherence Therapy and the therapeutic use of memory reconsolidation:
• Coherence Therapy Practice Manual and Training Guide
• Unlocking the Emotional Brain: Eliminating Symptoms at Their Roots Using Memory Reconsolidation
• Depth Oriented Brief Therapy
Workshop Approach
This two day workshop is primarily a opportunity for experiential learning by doing, and provides a safe space to bed-down those powerful exercises that make Coherence Therapy so effective. Real-time input from Niall, Simon, and the intermediate level peer-coaches will sharpen the crucial skills of creating vivid and powerful Symptom Deprivations, Overt Statements, Sentence Completions and more. This will be augmented throughout the workshop by Q&A, and processing of participants' experiences.
The days here provide deeper learning and an opportunity to be coached in small groups with maximum in-the-seat learning in a supportive atmosphere.

Attendees of previous CT peer-learning workshops in Australia said:
"my way of working with clients changed from this day forward"
"I was feeling un-inspired and disconnected – this has energised me, reminded me why I ever wanted to do therapeutic work"
"like Schema Therapy on steroids, goes straight to the core beliefs"

"a terrific way to learn, safely, in-company, delightful"
"an excellent way to learn at your own level, a co-learning model suitable for all levels"
See here for more Testimonials from former participants of Simon and Niall's trainings.

Bonus! Discount to previous learners to deepen the learning...

This follow-on 2 day extension-learning event into the Monday and Tuesday is planned so a smaller number of weekend participants might continue their learning and to be more intensively coached by Niall and Simon. Limited seats are available to those who have previously/equivalently trained but are not able to attend the Saturday-Sunday training days. See here for more information and bookings for the Introductory course.

Who is this for?
Participation is for therapists and counsellors, mental health clinicians, certified coaches, or students in accredited graduate training programs. Practitioners working experientially and wholistically will find this approach broadens and makes more acute their existing work through using the steps of the memory reconsolidation process.

Participants will need to be familiar with the basic ideas and vocabulary of Coherence Therapy, ideally through the 2day trainings, however an online primer will be made available online before the workshop as well suggested through re-reading selected chapters from the Unlocking the Emotional Brain book.

Note - these workshops qualify for equivalent hours of specialised training that may be counted towards Continuing Professional Development. Registered health professionals have a responsibility to ensure that they continue to maintain, enhance and extend their knowledge and skills throughout their working lives. Consumers also have an expectation that a registered professional providing a service, does so in a competent and contemporary manner. These workshops may be counted towards Continuing Professional Development requirements set down by peak bodies.
See
Guidelines on continuing professional development (CPD) from the Australian Psychological Society
and
Guidelines on continuing professional development (CPD) set down by the Psychology Registration Board of Australia.
The Australian Psychological Society advise that APS Members may accrue Continuing Professional Development (CPD) hours by participating in activities that they determine to be relevant to their specific professional approaches, and professional development goals. CPD activities do not need to be endorsed by the APS. A certificate of attendance will be available.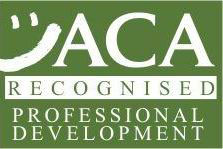 FOR THOSE WITH NO PREVIOUS TRAINING IN COHERENCE THERAPY
Attendance at the 15th August Coherence Therapy workshop in Melbourne, Victoria is highly recommended as preparation for participation here in Sydney, for those who have not attended a previous training or workshop. See link for more information and booking.
Workshop size
The size of this intensive workshop is limited. Early registration is encouraged.
This weekend intensive will promote beginner and intermediate-level skill building
through active participatory learning. Come along prepared to learn by doing.

.
You must have taught me quite well over the weekend Simon, as I have been developing more facility with the 'shovel-lifting' so to speak keeping the focus on the symptom with several more clients yesterday and today as well. I feel like the sharpness of the sessions is increasing without detracting too much from the flow or from the empathic relational stance.
a valuable introduction and overview of a therapeutic approach that I think has real value. The program was very skilfully guided by Niall and provided a great mix of content and experiential learning. The presentation modelled the process and potential learning.
~~~~~
BIO
Dr. Niall Geoghegan has a private consultancy in Berkeley, CA, and works with many clients remotely by telephone/skype. Niall received his Doctorate in Clinical Psychology from the Wright Institute in Berkeley, CA. Previously he worked as a psychologist at Kaiser Permanente working with hundreds of clients from widely diverse backgrounds.
Niall is experienced in the practice of EMDR (Eye Movement Desensitization Reprocessing), a procedure commonly used to treat symptoms of trauma, panic and anxiety. In addition, he incorporates techniques drawn from a wide variety of other therapy modalities, including Process Work, Gestalt, Hakomi, Inner Child Work, Psychodynamic Psychotherapies, and incorporates Cognitive Behavioral (CBT) strategies when appropriate.
Niall specializes in Coherence Therapy (previously known as Depth Oriented Brief Therapy), and is one of just a handful of therapists certified by Bruce Ecker, founder of Coherence Therapy. More information about Niall at his website.

As a trainer at the Coherence Psychology Institute, he leads other licensed practitioners in learning how to integrate Coherence Therapy into their practice. More information at the Coherence Therapy Website.
~~~~~
VIDEO RESOURCES !
Introduction to Coherence Therapy
4 part video series - ONLINE now!
Click HERE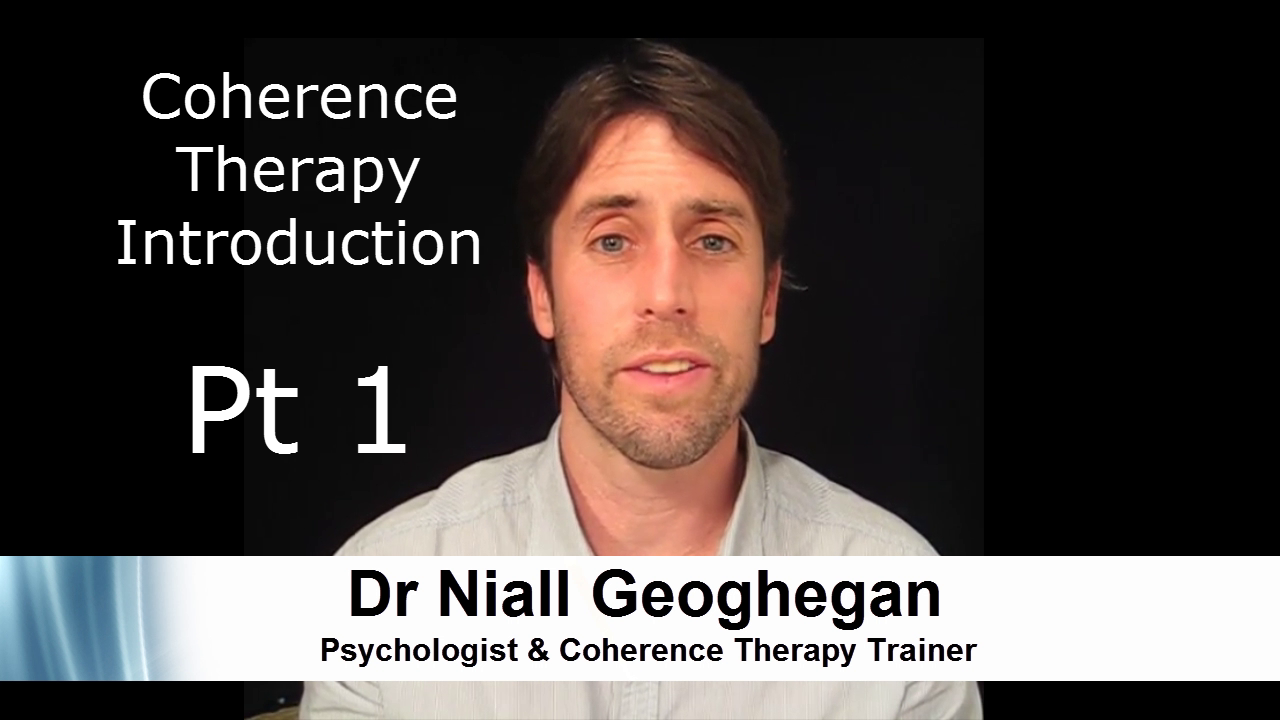 ~~~~~
Bruce Ecker's March 2014 presentation on Memory Reconsolidation
at the Psychotherapy Networker Conference (20min).
~~~~~
Bruce Ecker Interview (excerpt) with Richard Hill from MindScience TV
Using Memory Reconsolidation in Psychotherapy
~~~~~
Location
Peter Canisius House, Pymble, is located within the extensive grounds of Canisius College on the leafy North Shore of Sydney.

Accomodation is available onsite - please indicate after booking by email the number of nights, any health conditions, and simple dietary requirements when booking. Complex dietary requirements may require discussion to arrange best arrangements.
Wheelchair access
Ground level workroom

Ground level residential rooms available on request, close to

Disabled access bathroom

Ramps to main entrance and other rooms

Note there are some stairs on the premises however all workshop rooms can be accessed through the building and via ramps.
FAQs
What are my transport/parking options getting to the event?
Peter Canisius House, Pymble, is located within the extensive grounds of Canisius College on the leafy North Shore of Sydney. There is ample on-site parking on the old tennis court (no parking on the grassed areas). The venue is 30 minutes from the CBD by public train transport and 45 minutes by taxi from Sydney Airport.
See here or http://tinyurl.com/CTinOZsydneyJuly2014
for online Google map and details how to get there.
See here or http://www.petercanisiushouse.com.au/location.html
for PDF download details how to get there.
What can/can't I bring to the event?
BRING:
curiosity, willingness to try things out ("Yes, and..."), a sense of humour, and a Heisenberg-like orientation towards Keat's negative capacity.
Where can I contact the organiser with any questions?
Yes, see the link at the bottom of the brief bio to the right .
Is my registration/ticket transferrable?
Tickets are transferable.

Do I have to bring my printed ticket to the event?
So you can be given the correct name tag, we recommend this.
What is the refund policy?
Due to the limited size of each course, a refund can only be issued if cancellation notification is received 21 days prior to the workshop - less a $50.00 administration fee per person. Existing registrants will be sent the refund, and should return any materials sent. We cannot reimburse any expenses you may have incurred, but we will reimburse the cost of travel insurance directly related to attending this workshop, on receipt of your insurance receipt. If you cannot attend, a qualified substitute may attend in your place, assuming you forward all materials or information to them. Courses are pre-paid. We do not take money at the door.
We reserve the right to cancel due to insufficient registrations or other reasons beyond our control. Fees will be re-imbursed in full should cancellation be necessary.
The name on the registration/ticket doesn't match the attendee. Is that okay?
Tickets are transferable, however so we can give you the correct name tag, we recommend this wherever possible.