CMSS Seminar Series: Religion, State and Society, October 2016
Description
SEMINAR DETAILS
DATE: 5 October 2016
TIME: 4.30pm – 6pm
WHERE: Room 2.63 Political Science Conference Room, Social Sciences Building, UWA
ENTRY: Free
REGISTRATION: Register via Eventbrite.
Title: Winning and losing Indonesia's parliamentary seats, stories from women
Ella Syafputri, PhD Candidate, The University of Western Australia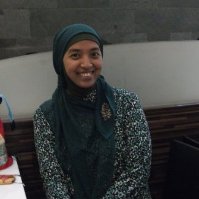 Studies on women's political representation in various parliaments in the world had offered explanations as to why women are far less successful than men in winning legislative seats. This presentation will elaborate four major factors often cited as key impediments for women in legislative elections. The discussion will focus on 29 Indonesian female politicians' experience in both winning and losing their bid in 2014 election.
CMSS's Religion, State & Society Seminars will explore the role of religion in shaping lived experiences of Muslims in the contemporary globalised world. This involves exploring the interaction between Muslims and non-Muslim in political, social, cultural and economic spheres at local, national and global levels.
Leading academics and researchers in the field will present papers on various topics, including terrorism and radicalisation, gender issues, democratisation, secularism, and so on.