CMSS Seminar Series: On Islamism in West Africa: Re/membering Past Politica...
Description
CMSS Religion, State and Society Seminar Series:
On Islamism in West Africa: Re/membering Past Political Movements
by Muhammad Dan Suleiman
DATE: Thursday, 13 April 2017
TIME: 4.00pm – 5.30pm
WHERE: Fox Lecture Theatre, Arts Building, The University of Western Australia
ENTRY: Free
REGISTRATION: Register via Eventbrite or email.
The presentation will re-tell the story of past anti-state rebel movements in West Africa, and then discusses if and how that story is different from present narratives around violent Islamist groups in the sub-region. The view that Islamist groups are fundamentally "Islamic" in purpose, Middle Eastern in origin, anti-West in motivation, and with a DNA of atavistic irrationality continues to dominate popular—and even academic—discourses about Islamism in West Africa. Scholars and policy makers have put forward arguments of varying validity, that give Islamist groups in West Africa an identity that is global rather than local. While West Africa is not new to violent political movements, we are yet to appreciate how the violent Islamist groups of the post-9/11 era compare with other anti-state rebel movements in the sub-region, especially those of the post-cold war era. Are Islamist groups in West Africa any more violent, ideologically anchored and externally supported than past rebel movements? The presentation interrogates this question by looking at the Boko Haram Islamist insurgency in Nigeria (2009-present) and the National Patriotic Front of Liberia (1989-1997) as case studies.
About the speaker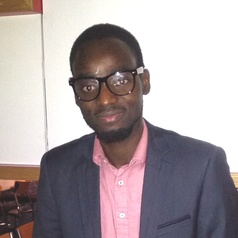 Muhammad is a political science and security researcher at the University of Western Australia (UWA), and he is currently writing his PhD thesis on terrorism, peace and security in West Africa. Muhammad has received a BA degree in Political Science from the University of Ghana (2007), MA in International Law from the Sydney Law School (2011), and MA (Research) in Politics and International Relations from Macquarie University (2014). Muhammad is published in peer reviewed academic journals such as African Identities, African Security and Australasian Review of African Studies among others. He is affiliated with the UWA Africa Research Cluster and the UWA Centre for Muslim States and Societies. Muhammad is also a student of Islamic epistemology.
CMSS's Religion, State & Society Seminars explores the role of religion in shaping lived experiences of Muslims in the contemporary globalised world. This involves exploring the interaction between Muslims and non-Muslim in political, social, cultural and economic spheres at local, national and global levels.
Leading academics and researchers in the field will present papers on various topics, including terrorism and radicalisation, gender issues, democratisation, secularism, and so on.