Climate and Innovation: 'Green growth and green trade-opportunities for Aus...
Event Information
Location
Ross st entrance, Camperdown Campus, The University of Sydney
Webster Lecture Theatre, Veterinary Science Conference Centre
Description
Seizing on the rapidly growing global environmental product industry, countries are building green export markets that allow companies to capture a new segment of the economy and address environmental pressures.
Oxford economist Dr Alex Teytelboym will discuss how Australia can empower its energy industry to create and launch innovative green technologies for export to foreign markets.
Dr Alex Teytelboym and his colleage Penny Mealy are compiling a unique dataset on green exports, jobs, skills and patents and using tools from network theory to cluster exports and understand what countries are best poised for green growth in the future.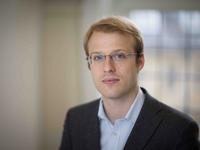 This event is hosted by the European Studies Program at the University of Sydney, represented by its Acting Director, Associate Professor Bronwyn Winter. His Excellency Christophe Lecourtier, Ambassador of France to Australia, will present the opening remarks. Dr Teytelboym's presentation will be followed by a panel discussion with:
Andrew Petersen
(Chair)
CEO of sustainable business Australia
Maxime Descournut
Director of Akuo Energy Australia - Pacific

Dr Leeora Black
Managing Director of the Australian Centre for Corporate Social Responsibility
John Hewson
Professor and Chair, Tax and Transfer Policy Institute, Crawford School, ANU
Arturo Arcano
Consul general of Italy in Sydney
More information about the speaker:
Dr Alex Teytelboym
is the Otto Poon Research Fellow at the Institute of New Economic Thinking at the Smith School of Enterprise and the Environment at the University of Oxford and is a 2016 EU Centre Visiting Fellow.
Sydney Diplomacy Week Partners:
Akuo Energy
The Delegation of the European Union to Australia
The Embassy of France to Australia
The University of Sydney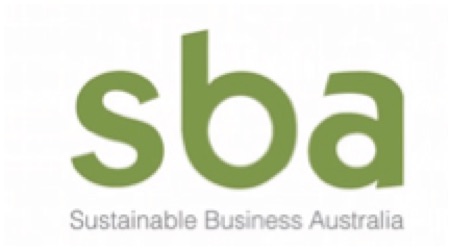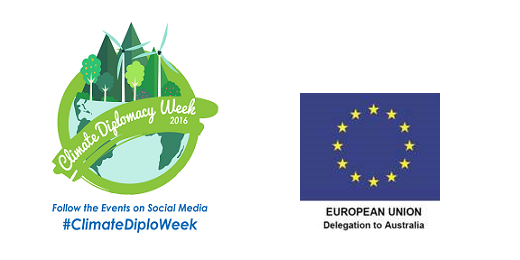 Date and time
Location
Ross st entrance, Camperdown Campus, The University of Sydney
Webster Lecture Theatre, Veterinary Science Conference Centre
Organiser of Climate and Innovation: 'Green growth and green trade-opportunities for Australia'