Climate and Innovation: 'Green growth and green trade-opportunities for Aus...
Description
Sustainable economic growth requires countries to shift their production to "green products" that will drastically reduce environmental damage.
Seizing on the rapidly growing global environmental product industry, countries are building green export markets that allow companies to capture a new segment of the economy while connecting it to address environmental pressures.
Oxford economist Dr Alex Teytelboym and Penny Mealy are compiling a unique dataset on green exports, jobs, skills and patents and using tools from network theory to cluster exports and understand what countries are best poised for green growth in the future.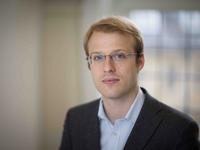 Alex will discuss how Australia can empower its energy industry to create and launch innovative green technologies for export to foreign markets.
The seminar will be followed by a panel discussion and a light lunch, courtesy of ANU Climate Change Institute, will be provided after the event.

Prof Mark Howden (Chair)
Director of the Climate Change Institute, ANU
Liz Veitch
South East Region of Renewable Energy Excellence, SERREE
Helen Wilson
First Assistant Secretary, Domestic Emissions Reduction Division, Department of the Environment and Energy

Prof Frank Jotzo
Associate Prof, Director of the Centre for Climate Economics and Policy
Dr Kylie Catchpole
Associate Prof, ANU College of Engineering and Computer Science
More information about the speaker: Dr Alex Teytelboym is the Otto Poon Research Fellow at the Institute of New Economic Thinking at the Smith School of Enterprise and the Environment at the University of Oxford and is a 2016 EU Centre Visiting Fellow.
Please note that parking at ANU can be difficult.we advise using public transport, taxi, cycling, walking or allowing plenty of time to find a park. View visitor parking map.
Canberra Climate Diplomacy Week Partners:
The EU Delegation to Australia
Australian National University
The ANU Climate Change Institute