Description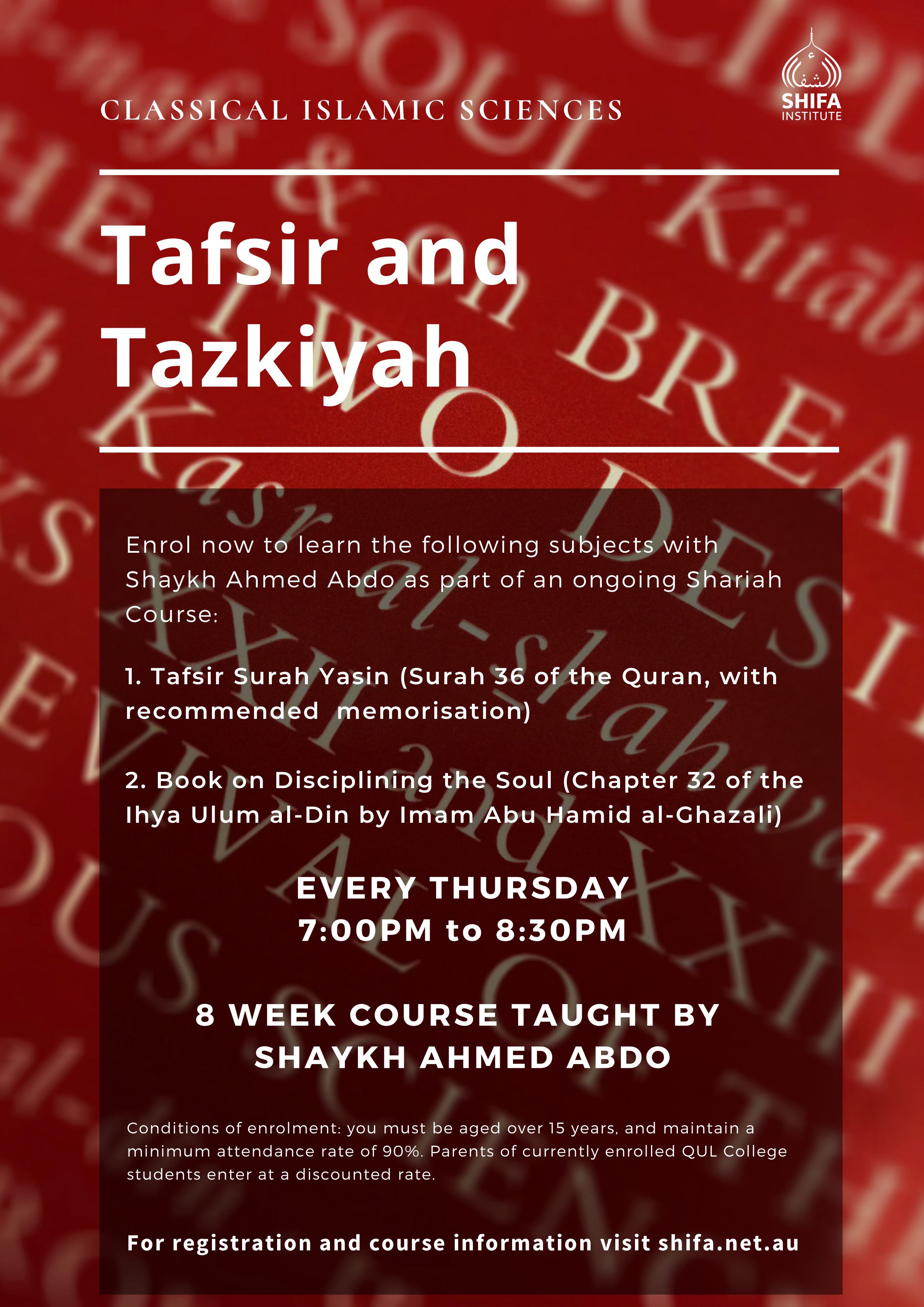 CLASSICAL ISLAMIC SCIENCES
Enrol now to learn the following subjects with Shaykh Ahmed Abdo as part of an ongoing Shariah Course:
Tafsir and Tazkiyah
1. Tafsir Surah Yasin (Surah 36 of the Quran, with recommended memorisation)
2. Book on Disciplining the Soul (Chapter 32 of the Ihya Ulum al-Din by Imam Abu Hamid al-Ghazali)
EVERY THURSDAY
7:00PM to 8:30PM
8 WEEK COURSE TAUGHT BY
SHAYKH AHMED ABDO
Conditions of enrolment:
you must be aged over 15 years
you must maintain a minimum attendance rate of 90%
Parents of currently enrolled QUL College students enter at a discounted rate.
8 Week Course Fee: $130
Organiser of Classical Islamic Sciences: Tafsir and Tazkiyah with Shaykh Ahmed Abdo