About this event
Gender equity in the workplace - what is left to do?
Building on the rich legacy of Dr Clare Burton's research and advocacy for women in the workforce, QUT Vice-Chancellor and President, Professor Margaret Sheil AO, will reflect on some of the progress we have made towards gender equity, and the work that still needs to come.
Date: Thursday 20 May 2021
Time: 5.00pm - 6.30pm (doors open from 4.30pm)
Event: Public lecture followed by light refreshments
Venue: Room Three Sixty, Level 10, Y Block, QUT Gardens Point Campus
Cost: Free
About the speaker
Professor Margaret Sheil AO was appointed Vice-Chancellor and President of QUT in February 2018, having previously been Provost at The University of Melbourne (2012-2017) and Chief Executive Officer of the Australian Research Council (2007-2012).
Professor Sheil has been an academic in chemistry and held a number of senior roles at the University of Wollongong, including as Dean of Science and Deputy Vice-Chancellor (Research). She is a Fellow of the Royal Australian Chemical Institute (RACI), the Australian Academy of Technology and Engineering (ATSE) and of the Australian and New Zealand Society for Mass Spectrometry (ANZSMS). The RACI named the Margaret Sheil Leadership Award in recognition of her support for women in science.
Professor Sheil is Chair of the Board of the Queensland Museum Network, a member of the Board of Universities Australia and a member of the Australian Space Agency Advisory Group. In 2017 Professor Sheil was made an Officer of the Order of Australia (AO) for her distinguished service to science and higher education as an academic and administrator, through significant contributions to the national research landscape, and to performance standards.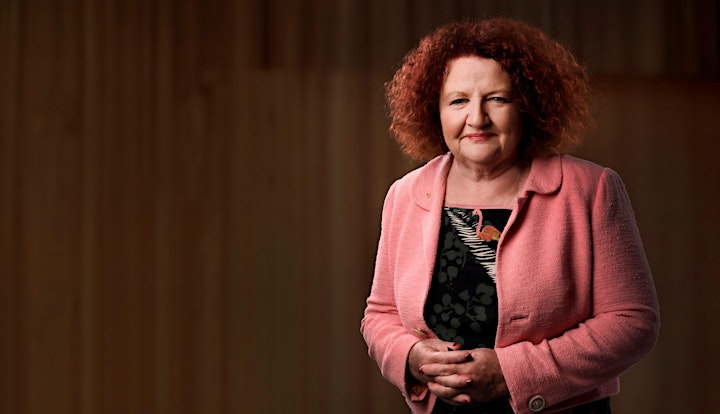 About the lecture
The Clare Burton Memorial Lecture is an annual event that commemorates the significant contribution made by Dr Clare Burton (1942 - 1998) to gender equity and organisational change. Clare was a leading researcher, public sector administrator, academic, consultant and writer on employment equity. In 1989 she was appointed as Head of the New South Wales Equal Opportunity and Public Employment Office. In 1992 she was appointed as Commissioner for Public Service Equity in the Queensland Government. As a consultant she reviewed gender equity within universities, the Defence Force, and other bodies. Her work as a social theorist contributed significantly to the industrial relations agenda in Australia during the 1980s and 1990s.

The Clare Burton Memorial Scholarship
In 1998, Dr Burton's family, friends, and fellow workers in the fields of gender and equity established a fund to commemorate her life and continue her work by providing a scholarship in Clare's name. QUT is proud to manage the fund.
For more information about the event, or the Clare Burton Memorial Fund and Scholarship, please contact chancelleryevents@qut.edu.au.