Chisholm St: Australian Voices offers a special treat - chamber music meets poetry, Australian style.
About this event
Chisholm St is a new performance space on Wadawurrung country, Ballarat.
Launched in March 2021, this monthly performance platform was born from the host's desire to support local musicians and wordsmiths. It is an intimate experience for audiences.
Chisholm St: Australian Voices features contemporary chamber music by Anthony Lyons (Newstead composer)/Nathan Curnow (Ballarat poet) and Amadis Lacheta (Metcalf composer), and an all-Ballarat collective of musicians including Bronwyn Blaiklock (piano), Sharon Turvey (voice), Elena Polevaya (cello) and Sarah Goodbourn (flute).
Also featured is poet, Megan J Riedl, who will enthrall you with her intimate and powerful voice.
You are welcome to bring a beverage of your choice to enjoy afterward; other refreshments are included in the ticket price. Please bring warm clothes as the performance space is open to an undercover deck. There is heating, but you never can be too sure in Ballarat...
Covid-safe information
As you know, the new rules about vaccination are coming into effect. They stipulate that full vaccination is required for artists to share their work in public, so you can be reassured that all performers involved with Chisholm St are fully vaccinated. In addition, people attending entertainment venues will need to provide proof of their vaccination to enter. As a registered venue, this applies to Chisholm St. Presently, masks will still need to be worn inside and outside unless a medical exemption applies. Hand-sanitiser and a QR code for checking-in will be provided at Chisholm St.
Megan J Riedl is a purveyor of words for the page and the stage. She feels out loud; fearlessly giving a voice to the secret stories we tell ourselves and creates connections through sharing the messy, human experiences that often go unspoken. An Australian Poetry Slam State Finalist for the past two years, Megan has featured at Mother Tongue, Wordcraft and MSW Fresh Voices. She has been commissioned as part of the City of Ballarat's creative COVID response, and created poetic calls to action for the Ballarat Greens and Let's Talk Peace, Ballarat. Megan has playwriting and directing credits with the community and independent theatre companies across the state. She lives on stolen Wadawurrung land in Ballarat, VIC with her two children.
Connect with Megan:
www.meganjriedl.com
instagram.com/meganjriedlwriter
facebook.com/meganjriedlwriter
Photo credit (above and the cover photo): Melissa Brennan from Her Golden Point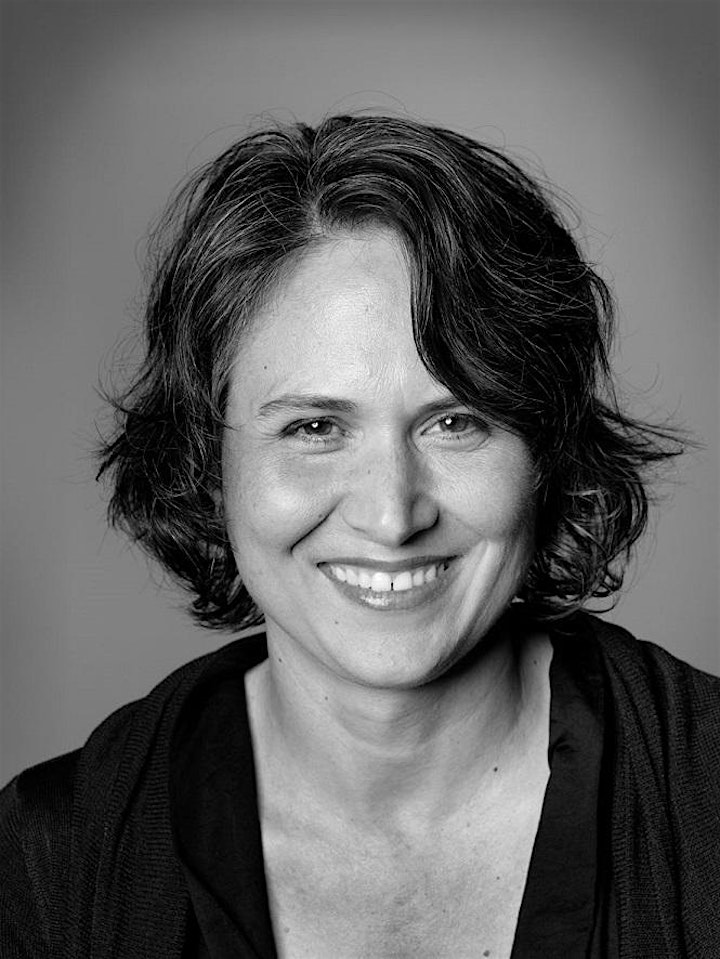 Pianist and host of the Chisholm St. series, Bronwyn Blaiklock, studied piano at the Elder Conservatorium of Music in Adelaide, alongside language (German) and psychology studies. A multidisciplinary creative, Bronwyn has worked as an artistic director, pianist, editor, poet, writer, academic advisor, adjudicator, and music teacher  for over 25 years. 
In 2013, Bronwyn commissioned several composers and poets to create chamber works as part of the ten-year anniversary of her Pure Poetry Project. The two works that will be performed in this series are products of those collaborations.
Connect with Bronwyn:
www.purepoetryproject.com.au
instagram.com/bronwynblaiklock
facebook.com/bronwynblaiklock
Photo credit (above): Rick Broadway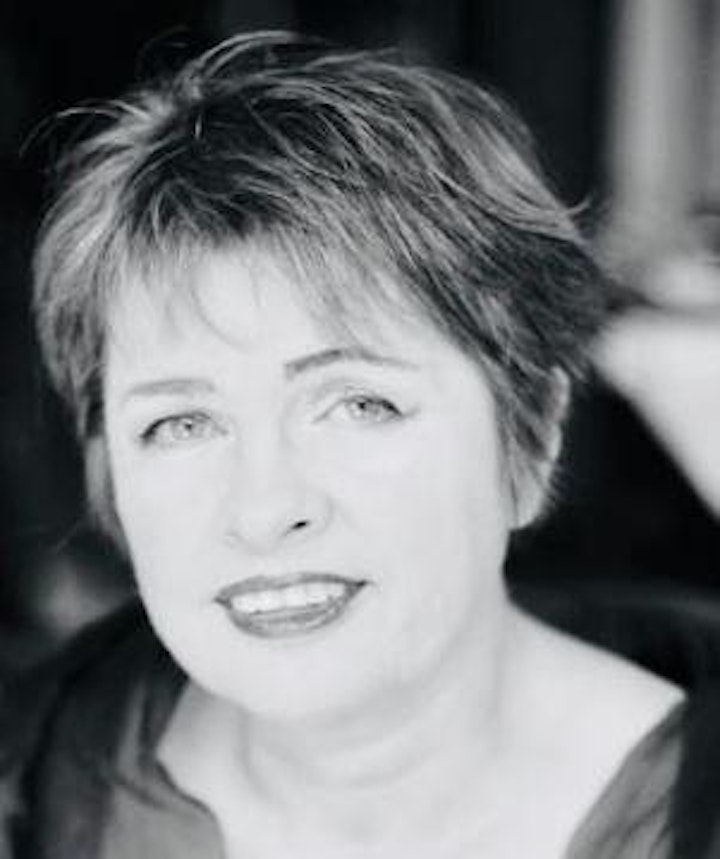 Elena Polevaya (above) is a graduate of the Russian Academy of Music in Moscow where she studied Musicology and Operatic Singing.
In Australia since 1992, Elena has been active as an operatic singer (including with Victoria State Opera and Melbourne City Opera), cellist (a section leader with Ballarat Symphony, a guest cellist with Stonnington Symphony, MLO, and various orchestral outfits for classical and variety concerts/ productions) and a pianist/accompanist.
She has also taught piano and cello at her home studio and schools around Melbourne and Ballarat for the past 27 years. In collaboration with Cordelia's Potted Operas, Elena was a rehearsal pianist for "The Pirates of Penzance" and played the piano for the concert production of Menotti's "Amahl and the Night Visitors" in 2019.
Since the onset of Covid-19 regime, Elena has championed the Ballarat Symphony's contribution to worldwide movement of online performances. She has recently composed a piece dedicated to BSO to be recorded by the Orchestra and published on their FB page later in the year.
Elena is a professional Translator of Russian; she is a collaborator in ECTP - an ambitious international online project on translating A. Chekhov's early works. The English translations of all the vocal pieces for this concert were performed by Elena.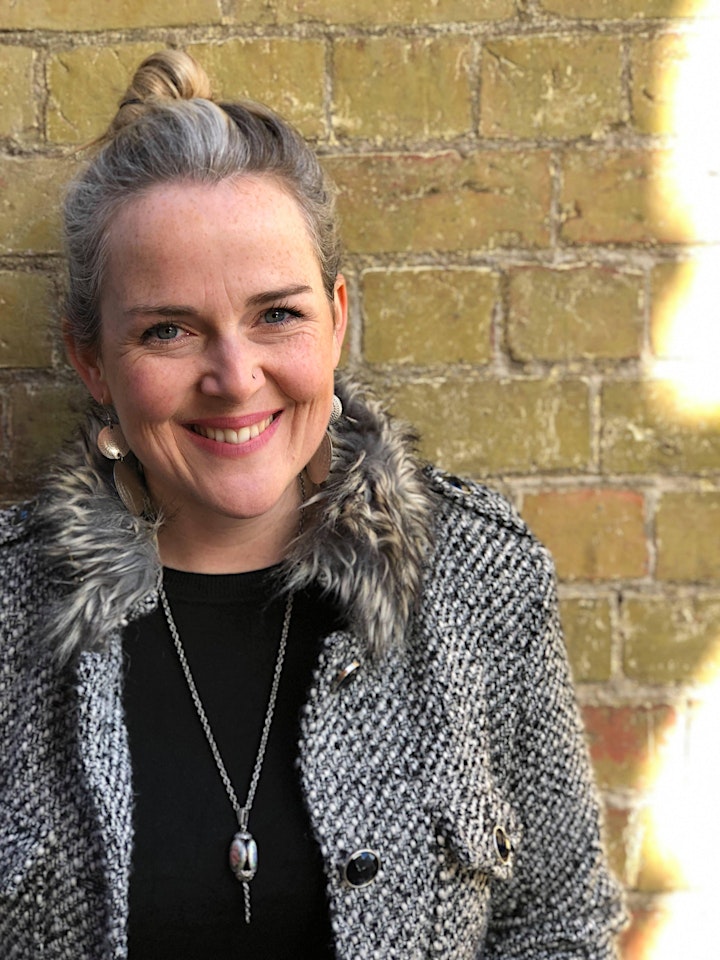 Sharon Turley (above) is a classically trained coloratura soprano with a Bachelor in Music (Classical Voice Performance) from the Elder Conservatorium of Music, Adelaide University.
Sharon's grounding in music, performance and issues of social justice has seen her exploring the power of music and creativity in non-violent resistance through various community activation initiatives, busking in a family quartet around Europe as a child, touring the world with UK based street theatre company Bedlam OZ and performing with companies The State Opera of South Australian, Co-Opera, Various People, and The English Chamber Choir.
Sharon currently teaches Vocal Technique and Anatomy at Federation University Arts Academy, Ballarat, and runs a private voice studio. Her work supports students to connect with and develop trust in their bodies and their breath as a means to opening and freeing their spoken and sung voice.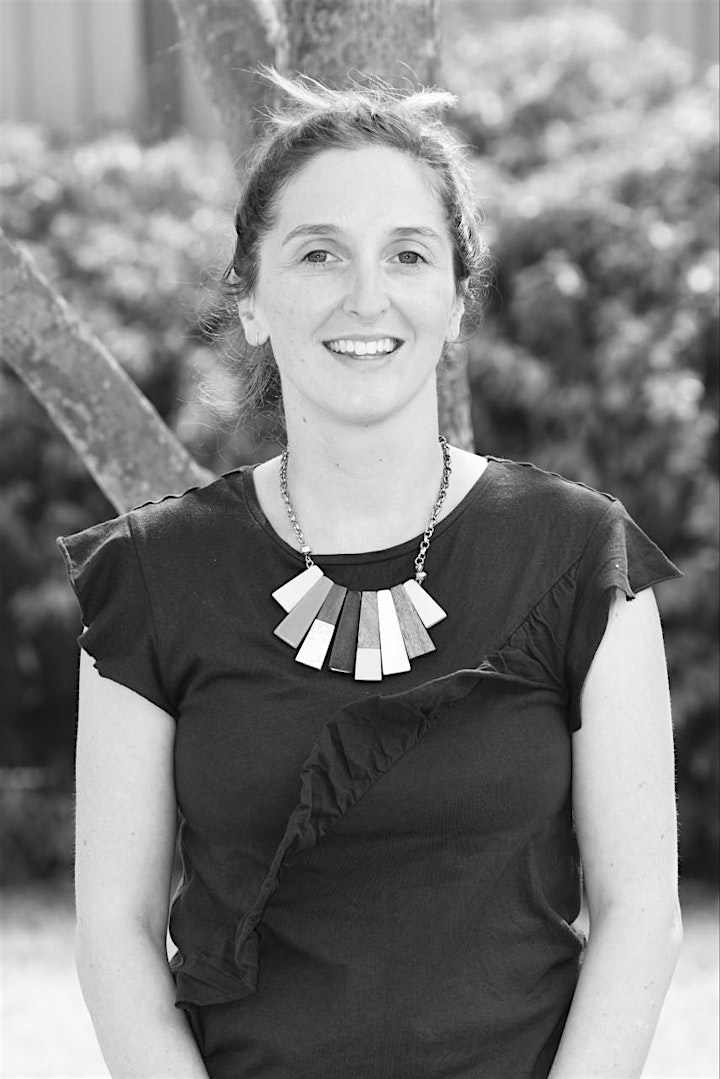 Flautist, Sarah Goodbourn, (above) studied performance and studio teaching at The University of Melbourne Conservatorium, with further study in Scotland and England.
She has extensive experience playing in orchestras and chamber ensembles in Cambridge, London, Melbourne, Sydney, and Ballarat. She is a regular member of the pit orchestra for shows and teaches flute students across several schools in Ballarat.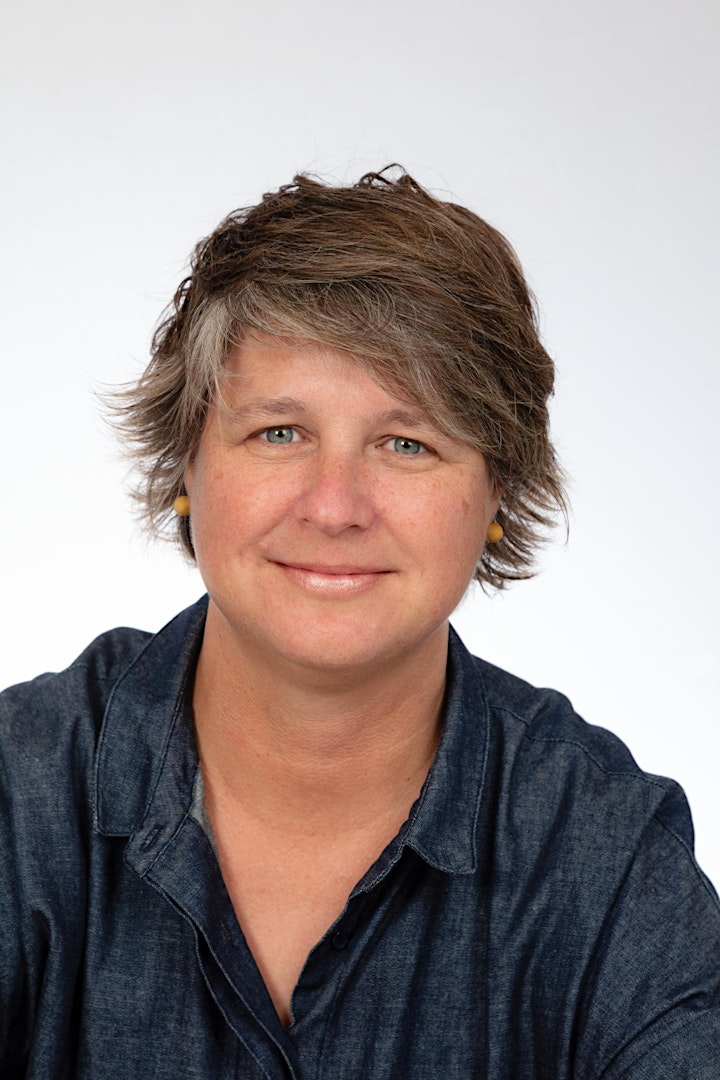 Amadis Lacheta (above) studied piano and composition with Larry Sitsky at the Canberra School of Music, and completed her studies at the University of Adelaide with Graeme Koehne. She has written for voice, chamber ensembles, shadow puppetry, film, and combined electronic and acoustic works.
Now based in Congo, Amadis has been a long-term collaborator with Bronwyn Blaiklock, having met during tertiary music study at the Elder Conservatorium. Lullaby for Grace was written for Bronwyn's daughter when Amadis lived in regional Victoria. The work, a sublime lullaby for piano, cello, voice, and flute, was premiered at the 2013 Pure Poetry Recital in Ballarat.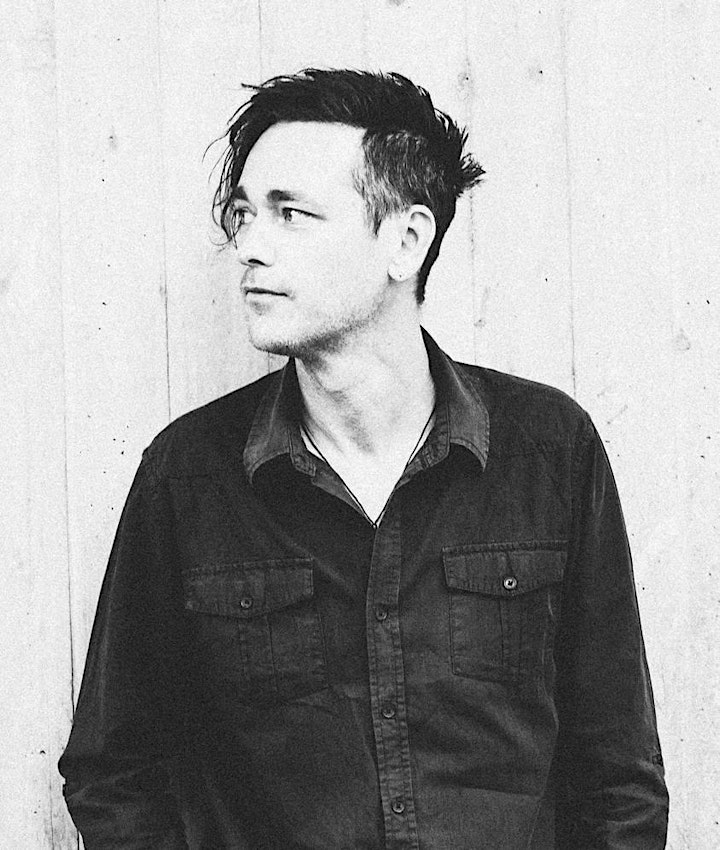 Nathan Curnow (above) is an award-winning poet and past editor of Going Down Swinging. His books include The Ghost Poetry Project, RADAR, The Right Wrong Notes, and The Apocalypse Awards. He has taught Creative Writing at Federation University and been a peer assessor for the Australia Council, Creative Victoria, and Arts Queensland. In 2018 he opened the Literary Days Festival in Heidelberg, Germany, and co-judged the Newcastle Poetry Prize. His work continues to be published widely in Australia and overseas.
Nathan co-wrote The Last Chocolate Factory with composer, Anthony Lyons in 2013 as part of the Pure Poetry project. Together with Anthony and three musicians, Nathan premiered the work in the Oddie Room of the Art Gallery of Ballarat to a sell-out crowd.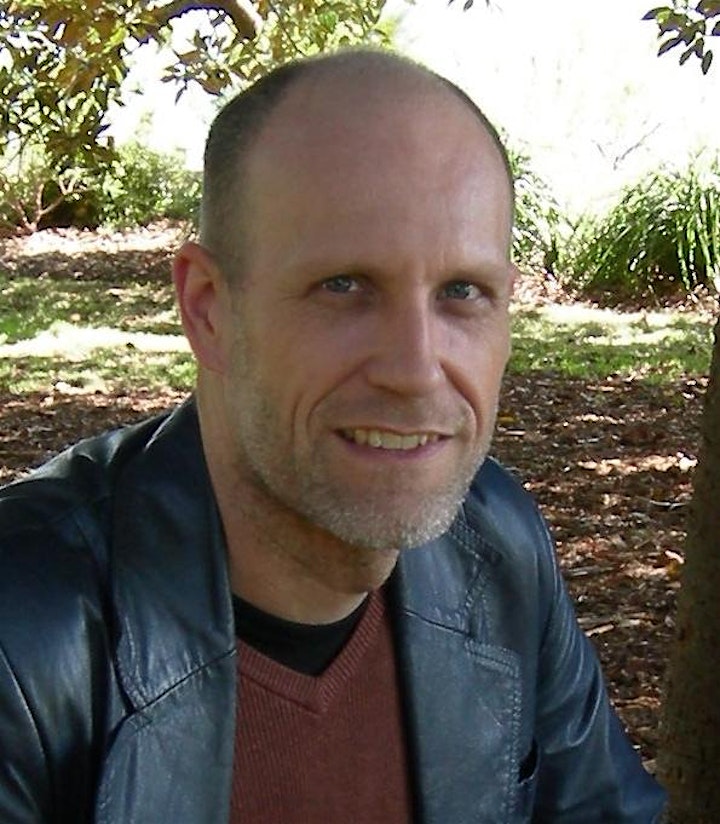 Anthony Lyons (above) is a composer, producer, and academic whose practice is an interdisciplinary one exploring the intersections of music, art, technology, and environment. His work is performed, installed, and broadcast nationally and internationally, including at the New York City Electroacoustic Festival, the Cultural Centre Barcelona, the Matera Intermedia Digital Arts Festival, the Porto Film & Media Festival Portugal, the Melbourne Recital Centre, and the Melbourne International Film Festival.
Anthony embraces multiple modes of making and is drawn to the inner worlds of sound and connections to memory, sonority, and place. He has collaborated with several Victorian regional artists including Bronwyn Blaiklock, Nathan Curnow, and animator Paul Fletcher. He has composed music and performed as part of the Pure Poetry project since 2013.
Anthony has been a contributor and reviewer for the Australian Music Centre's journal Resonate. He has worked with several arts, cultural and festival bodies including the Tilde New Music and Sound Art Festival, Creative Victoria, the ARC's Centre of Excellence for the History of Emotions, the Grainger Museum, and the National Gallery of Victoria. He is a lecturer in Interactive Composition in the Faculty of Fine Arts and Music at the University of Melbourne.