Join Artist Gabby Malpas and ArtSHINE as we celebrate this exhibition opening of 'Chinoiserie Reimagined', a ceramic art show
About this event
Please join the ArtSHINE community as we celebrate the latest exhibition by Gabby Malpas; 'Chinoiserie Reimagined' with a morning / afternoon tea and Artist talk at ArtSHINE in Pyrmont
Sunday 28 November 2021 - Sessions from 10am till 5pm*
ArtSHINE 161 Harris Street Pyrmont
Come enjoy the art and meet Gabby in a relaxed and informal environment. We will be serving morning / afternoon tea
$12 per person for Artist Talk + Morning / Afternoon tea (tea or coffee and cake)
All tickets will be donated to Aboriginal legal service (als) Redfern
* As per current guidelines, the venue will require guests to check-in and to also provide evidence of double vax status. Each session will have a limited number of guests according to capacity limits. ArtSHINE is mindful of NSW Health guidelines and updates, so we'll be notifying guests of any special requirements or conditions closer to the time should any circumstances change. Thank you for your understanding
About Gabby's ceramics:
"I majored in ceramics at the Dunedin Art school, NZ in 1986.
As a Chinese adoptee raised by white parents, at that time all I wanted to do was be like everyone else. I flatly rejected Asian art while embracing the western art teachings of the time. I worked with colour on majolica glazes over terracotta, taking inspiration from Italian and Spanish ceramics.
For the next 35 years, I worked as a painter – working chiefly in liquid colours as a natural progression to glazes.
During COVID in 2020, I made a return to clay and this time I am embracing my heritage and have spent countless hours in museums and online, researching traditional Chinese shapes and motifs.
I currently work with white clays, with Chinese inspired designs painted freehand in Cobalt oxide. My forms are inspired by Chinese temple and altar vessels - adaptations of, rather than copies." - Gabby Malpas
DOWNLOAD GABBY'S CERAMICS CATALOGUE HERE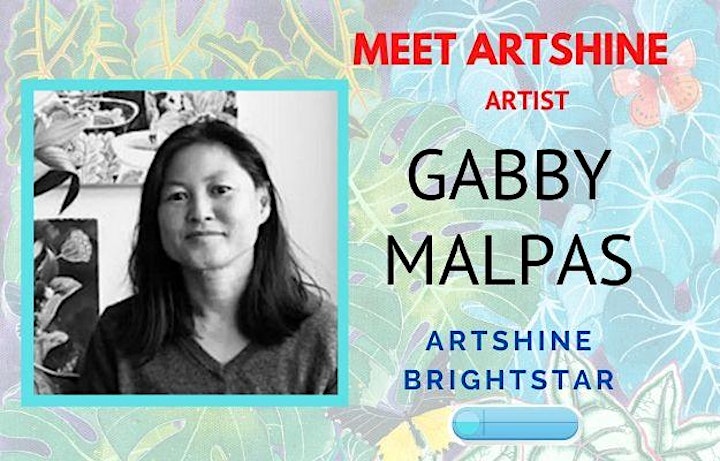 About Gabby:
"I am a NZ artist who has called Sydney home since 2003 after living in the UK for 14 years. You may be familiar with my still life images: flora and fauna viewed and grown in NSW Australia with more than a hint of chinoiserie.
My work could be interpreted as purely decorative. By using allusion and symbolism, I weave stories into my work based on my experiences as trans-racial, Asian adoptee: A joyful and chaotic assemblage of blooms and fruit displayed with a collection of ceramics from anywhere and everywhere but with a narrative that draws the viewer in for a second look.
The result is a collection of pictures combining unexpected elements to create strangely familiar images. There are stories to each of my works that lift them from the purely decorative into a narrative piece." - Gabby Malpas
Organiser of Chinoiserie Reimagined; a ceramics art exhibition by Gabby Malpas
Connecting Creatives with clients and bringing Artists to audiences.
Unapologetically commercial, ArtSHINE™ works globally with commercially minded artists, designers, and creative industries professionals; Creatives. (And the Impact Investors and communities who support them.)
As a social enterprise / for purpose business, ArtSHINE inspires and empowers commercially minded Creatives to build sustainable enterprises and generate viable incomes through our flexible, practical, and real-world approach to creative practice, commercialisation, art licensing, and entrepreneurial education. 
Even though the world is moving faster and competition among Creatives has increased, ArtSHINE believes there has never been a time of greater opportunity. And this is evident in the successes of our clients! Through ArtSHINE Creatives are better able to build sustainable business enterprises to support their artistic endeavours while generating income from their works.
An ArtSHINE program provides all the skills, experience, and support Creatives need to take their art & design practices to the next level.
ArtSHINE delivers coaching, education, and ongoing support using 'action learning' principles (learn by doing) and providing business templates, tools, and resources, along with our proprietary OPIC™ action planning systems.
ArtSHINE's programs are generally twelve months in duration. And for successful graduates these programs culminate in representation at an international art licensing trade show; Surtex New York, or Licensing Expo China, or Brand Licensing Europe.
Here's what we do: