Description
You're invited to the Mackay Premiere of Chasing Coral
From the makers of Chasing Ice comes the remarkable adventure of one team capturing our changing oceans.
Featuring breathtaking underwater footage, the film puts into perspective the global threat to coral reefs and tracks the effort to save them.
Director Jeff Orlowski won the 2017 Sundance Audience Award for his newest feature. He spent three years filming in over 30 countries with divers, underwater photographers and experts to reveal the majesty of our oceans, and the rapidly changing reality we're facing.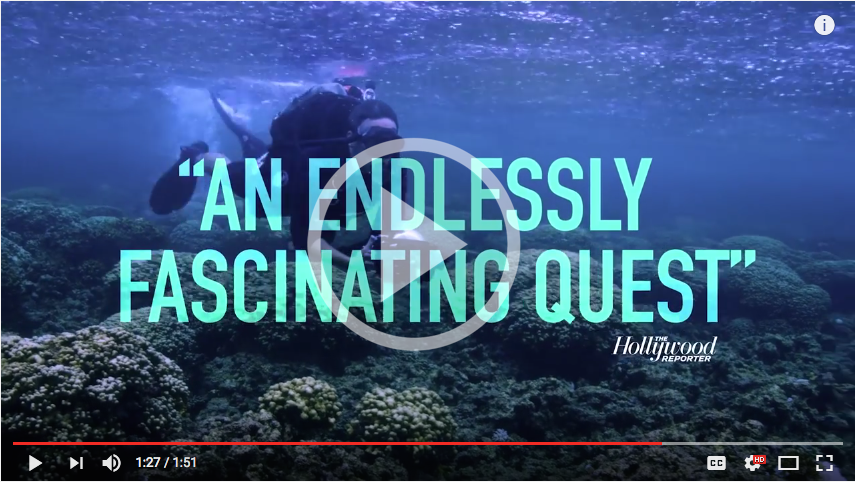 Hosted by the Australian Marine Conservation Society (AMCS) together with the Mackay Conservation Group (MCG), we're excited to bring you the first Mackay screening of this award-winning documentary.
Panel
Following the film, we'll be joined by a panel to discuss the implications of the global coral heatwave and how we can come together as a community to protect our precious Great Barrier Reef. Stay tuned for updates on our exciting speakers by checking out the Facebook event page.
Roadshow
Bringing together industry and community leaders, the Reef Roadshow starts in Cairns and heads south, stopping in Townsville (with North QLD Conservation Council), Airlie Beach, Mackay, Rockhampton and Brisbane. Each event features Chasing Coral and a Q&A session with an expert panel. The Great Barrier Reef Roadshow will provide all Queenslanders with an opportunity to step up and join the Fight For Our Reef Campaign.
Cost
Tickets are free - but registration is essential as places are limited. We are asking for donations to help cover the cost of the venue hire.