Future Farmers Network is teaming up with Charles Sturt University to bring you a webinar about cattle grazing dual-purpose crops.
About this event
Dr Jeff McCormick from Charles Sturt University will give an insight into cattle grazing dual purpose crops.
Since the early 2000s, the introduction of dual-purpose crops has transformed the annual feed supply in the mixed farming zone. Dual-purpose crops are usually available for grazing during June and July although can be grazed earlier depending on the start of the season and time of sowing. Commonly during the winter period sheep on farm tend to be either pregnant ewes or ewes with very young lambs. There is a limited supply of growing sheep to take advantage of the high quality forage available. In comparison, there are often large numbers of yearling cattle in southern Australia that are hand fed over the winter achieving very little liveweight gain. Very little research has been conducted on cattle grazing dual-purpose crops. Initial studies have indicated that cattle respond positively to mineral supplementation on dual-purpose wheat and can adjust quickly and safely to grazing dual-purpose canola. Average daily weight gains exceeded 1.75 kg/hd/day and could reach up to 2.5 kg/hd/day. The availability of large amounts of high quality forage through dual-purpose wheat and canola crops could transform a period of feed deficit for beef systems into a period of production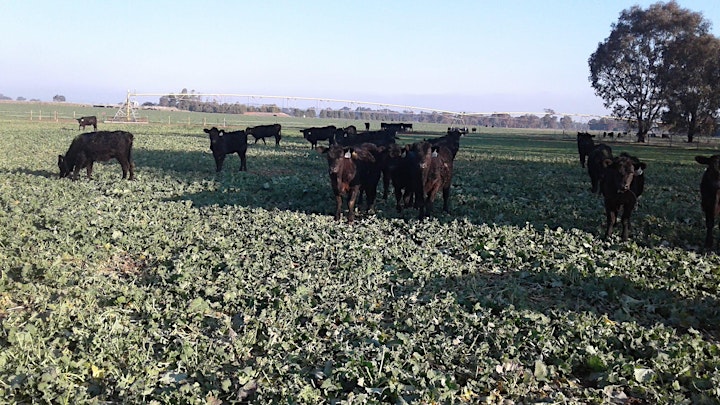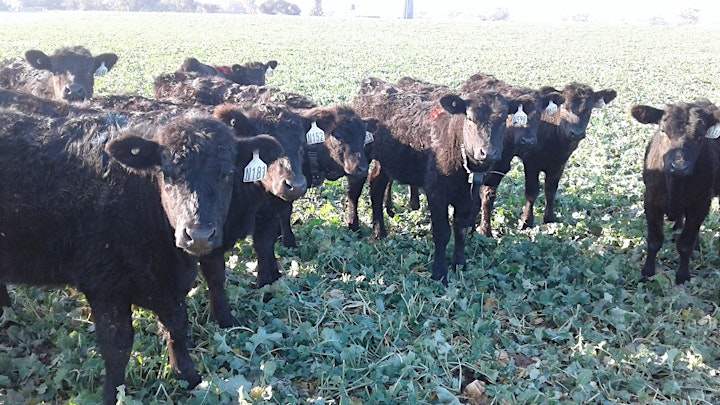 Organiser of Charles Sturt Webinar: Cattle Grazing Dual-Purpose
We aim to empower, support and retain young people in Australian agriculture.
FFN is the only national independent organisation providing opportunities and services to support the future of Australian agriculture.
We are a not-for-profit organisation, and an incorporated company limited by guarantee.
We are focused on building the engagement and network of those aged 18 to 35 years in agriculture