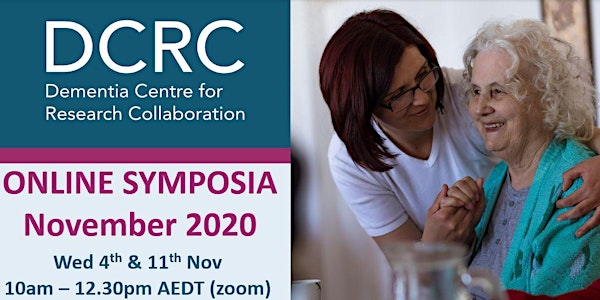 Changed behaviours and psychological symptoms in dementia ONLINE SYMPOSIA
Two online symposia for people interested in dementia research on improving care and reducing changed behaviours and psychological symptoms
About this event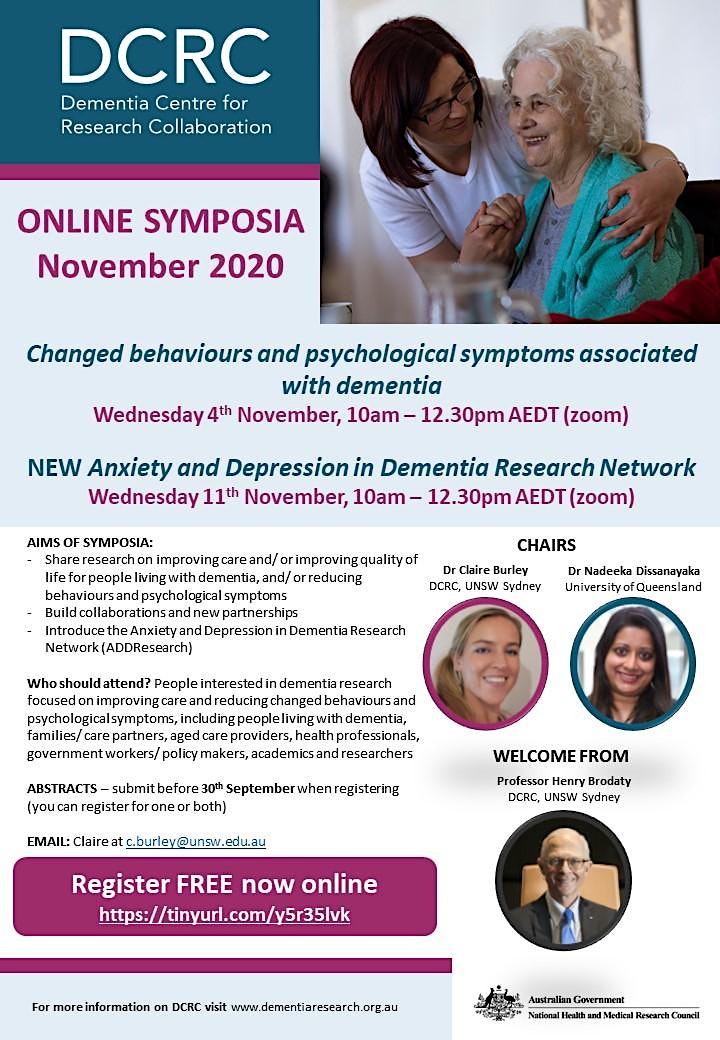 We have organised two online symposia to take place in November 2020. The zoom link/s will be emailed at the end of October.
The symposia will provide an opportunity to present and discuss your research. You are invited to submit an abstract during registration (deadline for abstracts: 30th September). Each presentation will be 5-10 minutes (depending on the number of abstracts selected) followed by 5-10 minutes of group discussion.
The aims of these meetings are to discuss:
(1) research activities involving changed behaviours and/or psychological symptoms associated with dementia and care for people living with dementia, and
(2) research projects focused on depression, anxiety and dementia. The second symposium will also involve the exciting launch of a new 'Anxiety and depression in dementia research network' in collaboration with the University of Queensland and led by Dr Nadeeka Dissanayaka.