Description
Experience a Chamber Music Gala under the stars with a stellar cast of six-acclaimed international chamber music artists with a spectacular view over the entire Sunshine Coast region. Unparalleled in artistic quality and vision, 'Musical Landscapes' gives visitors and music-loving Sunshine Coast audiences an opportunity to experience the world's finest classical music artists in action.
A one-of-a-kind intimate concert experience set in the beautiful grounds of Flame Hill Vineyard amongst 300 acres of spectacular countryside in Montville, Sunshine Coast. This exclusive Horizon Festival event will appeal to those seeking a magical, quality cultural experience.

Book today to experience classical music inspired by mountains, landscape, ocean, the seasons and a sky full of stars.
DRESS CODE NOTE - fancy dressing up? Fabulous! If not, that's ok! We would love you to join us regardless of your preferred attire for a night of beautiful music. We (the musicians) will be a looking a little posh anyhow!
---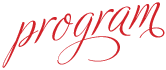 Hear music by Beethoven, Schubert, Piazzolla and Debussy artfully programmed with Australian composers Gordon Kerry, Elena Kats Chernin, Ross Edwards, Peter Sculthorpe, Robert Davidson and Lachlan Skipworth. Book the PREMIUM GALA PACKAGE for an exclusive meet and greet reception with guest chamber music artists, invited Australian composers and Artistic Director, Louise King.
Artists announced are Brendan Joyce violin (Artistic Director Camerata Queensland's Chamber Orchestra), Louise King (Cello Dreaming), Diana Tolmie clarinet (Senior Lecturer, Queensland Conservatorium Griffith University, Liam Viney piano (University of Queensland Director of Research & Piano Performance Fellow), Anna Grinberg piano (Piano Performance Fellow University of Queensland School of Music), Shelli Hulcombe – voice QCGU Senior Lecturer Voice.
This event features the QLD Premiere Performance of a new song setting for voice and piano trio by Gordon Kerry of Glasshouse Mountains poems by David Malouf.
Beethoven – 'Spring Sonata' for Violin & piano No.5 opus 24
Gordon Kerry (AUS) – 'Glasshouse Mountains' QLD PREMIERE voice, violin, cello and piano
Peter Sculthorpe (AUS) - Songs of Sea and Sky clarinet and piano
Astor Piazzolla – Four Seasons 'Invierno & Primavera' (Winter & Spring) for piano, violin and cello
Elena Kats Chernin (AUS) – 'Butterflying' - trio for piano, violin and cello
INTERVAL
Peter Sculthorpe (AUS) - Four Little Pieces 'Morning Song', 'Sea Chant', 'Little Serenade', 'Left Bank Waltz' for piano duet
Lachlan Skipworth (AUS) - 'The Night Sky Fall' (2011) cello, clarinet, piano
Franz Schubert - 'Shepherd on the Rock' soprano, clarinet, piano
Robert Davidson (AUS) – Landscape (1999) piano trio and clarinet
Gabriel Fauré Au Borde de l'eau (On The Bank of the River) (1875) soprano, piano
Claude Debussy Beau Soir (Beautiful Evening) (1883)
Ross Edwards (AUS) - Montville Mantras voice, clarinet, violin & cello (1999)