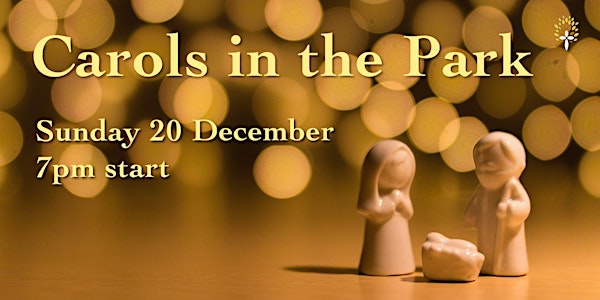 Carols in the Park, organised by Reservoir Presbyterian Church and St. Mark's Anglican Church Reservoir.
About this event
When: 20 December 2020, 7pm-8:30pm
Where: Edwardes' Lake Park
What to expect: We'll sing some Christmas Carols and reflect on the good news of the birth of Jesus as we finish off the year.
Please note: Before you leave home you must assess yourself for symptoms of Coronavirus.
Fever (If you have a thermometer, take your own temperature.
You are considered to have a fever if above 37.5°C)
Chills
Cough
Sore throat
Shortness of breath
Runny nose
Loss of sense of smell
If you have any of thees symptoms, you must not attend the event; instead you must arrange to safely get tested for Coronavirus.
In obtaining at ticket for this event, you agree to these terms.