Caring for our Koalas and our Environment Conference
Description
Caring for our Koalas and our Environment is a new annual conference in June, organised by the Hello Koalas Festival (7 - 11 June 2018), in association with the Koala Hospital in Port Macquarie on the Mid North Coast of NSW.
This new event, with one full day of conference presentations and discussions (9am - 5.30pm), followed by a conference dinner on Thursday 7 June and conference excursions on Friday 8 June (9am-12.30pm), follows on the success of the Koala Hospital's 2nd National Koala Conference in June 2017 which was attended by over 200 people.
To complement Koala Hospital national conferences, past and future, we are building on the popular appeal of the annual Hello Koalas Festival and the Hello Koalas Sculpture Trail in the Port Macquarie-Hastings region.
Our idea is to extend the conversation more frequently through a platform of invited speakers, engaging both experts in the field, the local community and similar communities committed to koala conservation and the environment.
Our core aim is to promote and create new ways of advocacy and community engagement to support the work of organisations dedicated to koala conservation and environmental sustainability.
We are planning a broader community approach, across people of varying ages, keenly interested in koala conservation and the environment, volunteers in government and community environmental organisations, designers of educational programs for young people, members of the tourism sector (emphasising the role of nature-based tourism and the socio-economic value of the 'iconic koala'), and engaging with traditional and social media. We also seek to reinforce society's increasing focus on environmental factors which influence health and wellbeing.
Conference Program, Thursday 7 June, 9am to 5.30pm, Sails Hotel, Port Macquarie (the preferred accommodation provider) including morning tea, lunch and afternoon tea.

Conference Speakers include:
Cheyne Flanagan, Clinical Director, Koala Hospital, Port Macquarie, Koala Preservation Society of Australia
Trish Harrup, A/Director, Public Land and Aquatic Ecosystems Branch, Policy Division, NSW Office for Environment and Heritage
Mike Roache, Principal Project Officer, Threatened Species Conservation Programs and the NSW Koala Strategy, NSW Office of Environment and Heritage
Associate Professor Damien Higgins, Pathobiology and Wildlife Health, and Director, Koala Health Hub, Sydney School of Veterinary Science, University of Sydney
Nick Boyle, Manager Conservation, Health and Welfare, Wildlife Conservation and Science, Taronga Conservation Society Australia and Taronga Zoo, Sydney
Dr Brad Law, Principal Research Scientist, Forest Science Centre, NSW Department of Primary Industries (DPI)
Chris Slade, Senior Ecologist, Forestry Corporation NSW, Port Macquarie
David Rowlinson, Make It Wood Campaign Manager, Planet Ark, Sydney
Adriane Boag, Program Producer, "Wellness and the Environment", National Gallery of Australia, Canberra, ACT
Denis Mamo, Brand Communications, White Space Concepts, Sydney
Margret Meagher, Project Director, Hello Koalas Sculpture Trail, Mid North Coast
Rolf Schlagloth, Adjunct Research Fellow, School of Health, Medical & Applied Sciences, Central Queensland University
Rebecca Montague-Drake, Ecologist, Development and Environment, Port Macquarie-Hastings Council
The Conference delegates will have an opportunity to review the Draft Coastal Koala Plan of Management 2018, Draft Port-Macquarie-Hastings: Planning to protect koala habitat 2018 and Draft Koala Recovery Strategy 2017.
Caring for our Koalas Conference Dinner, 6.30pm - 9pm, including drinks and 3 course menu, is an optional event to be held at Sails Hotel, Port Macquarie.
Conference Excursions, Friday 8 June 2018, 9am to 12.30pm (bus transport and snack pack provided)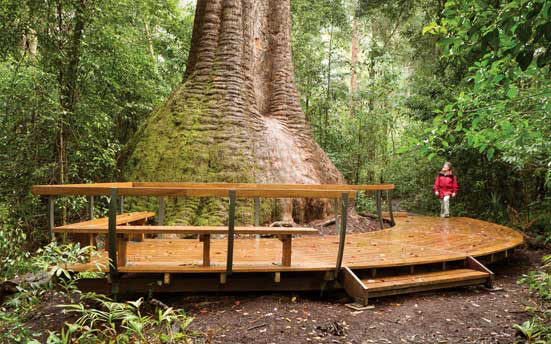 Koala Hospital Special Tour – with volunteer guides

Sea Acres Rainforest Centre – Bush Tucker Tours and the Save our Koalas Boardwalk Experience, with volunteer tour guides

Old Bottlebutt in Burrawan State Forest, with Chris Slade, Senior Ecologist, Forestry Corporation NSW

Hello Koalas Sculpture Trail – artist led tours of Hello Koalas sculptures located in the CBD
Online Delegate Registrations through Eventbrite
For special rates at Sails Hotel for the conference, email info@hellokoalas.com or visit www.hellokoalas.com/festival
Our core aim is to promote and create new ways of advocacy and community engagement to support the work of organisations dedicated to koala conservation and environmental sustainability. All Welcome.
The conference will be of particular interest to:
Environmental Scientists

Researchers in Conservation

Veterinary Practitioners

Zoo Professionals

Wildlife Carers
Landcare Members
Forestry Managers
National Parks Rangers
Educators - NFP environmental programs, school teachers
Students - conservation, environment

Conservation Groups and Volunteers

Tourism Sector including eco-tourism and nature-based tourism

Local Government including natural resources, biodiversity and tourism

Public Health and Animal Welfare

Media

Community - People with a special interest in all things "koala"!

How can I contact the organiser with any questions?
Contact Margret Meagher, Director, Hello Koalas Festival, Port Macquarie-Hastings
Email: info@hellokoalas.com
Mobile: 0416 641 482