Description
Award-winning photographer Darren Bradley has trekked all over the world documenting the most iconic and celebrated architectural buildings. Yet, for Bradley, there is one city that has struck a chord … Canberra.
In this presentation Bradley will embark on a visual journey of Modernist Architecture showcasing work from his 6 years of travels to and from the capital, and discuss how Canberra is trading off its architectural soul.
This year the Design Institute of Australia (DIA) is turning 70 and in celebration we are offering special DIA ticket prices of $15 to this exclusive event.
Join us at The Shine Dome on Thursday 27th April at 6.30pm as we celebrate Canberra's heritage and discuss the future of the city's architectural identity.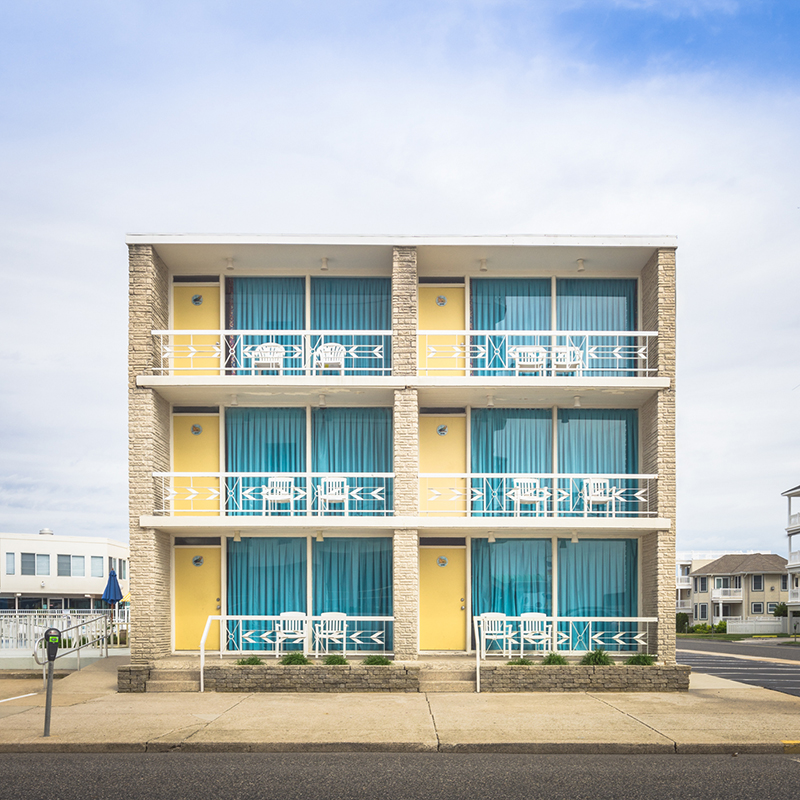 Darren Bradley has most recently won the prestigious Honor Award from the AIA in Los Angeles for 'Best Architectural Photograph 2017.' The winning photograph (above) titled "Offseason" taken in Wildwood, NJ was described as having "... interesting symmetry and composition. It's orderly made into extraordinary." More information on the award >> here and Darren Bradley >> here.