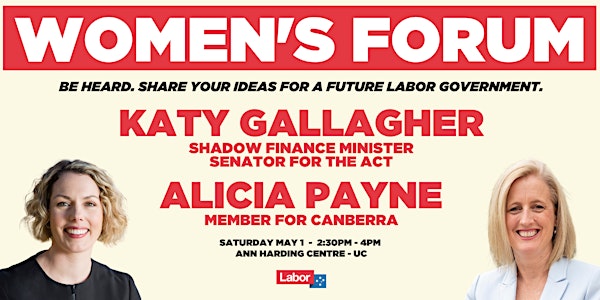 Canberra Women's Forum w/ Senator Katy Gallagher and Alicia Payne MP
Location
Ann Harding Conference Centre
24 University Drive South
Bruce, ACT 2617
Australia
Join your local Federal representatives, Katy Gallagher and Alicia Payne to discuss the issues facing women in Australia today.
About this event
Alicia Payne, the Member for Canberra and Katy Gallagher, Shadow Finance Minister and Senator for the ACT are hosting a Women's Forum.
Come along and share your views on the issues facing the women of Australia and how we should be addressing them.
This event will also be live streamed on Alicia's Facebook Page