Description
God is unleashing a powerful Revolution for the sake of His Name and righteousness and for the progress of the Gospel in Australia.


Register for this Celebratory fundraising dinner hosted by the Canberra House of Prayer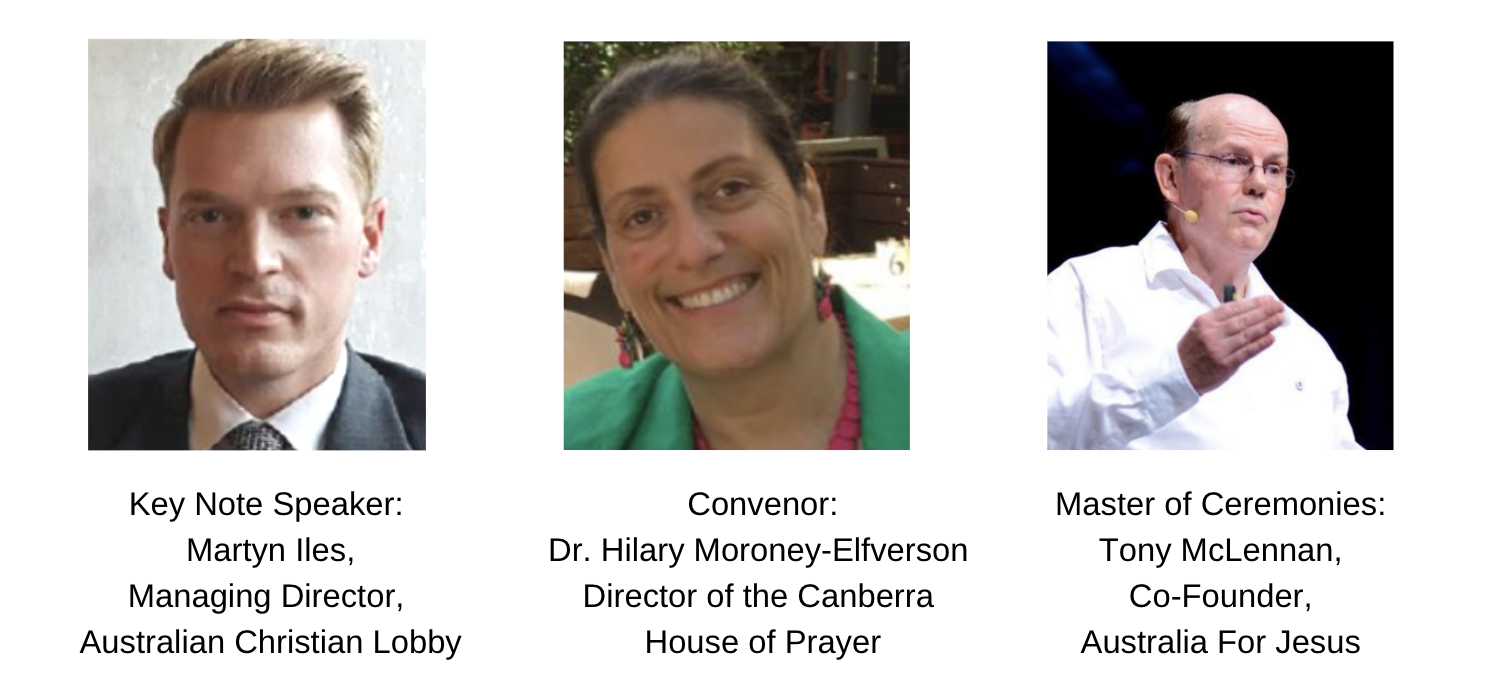 Why You Will Want to Attend?
YOU can be part of a mighty SHIFT taking place in AUSTRALIA as God directs His people to prayer and to proclaim the Gospel. Reports are coming in of increasing numbers of Australians who are turning to JESUS. God is bringing about a REVOLUTION of His RIGHTEOUSNESS in our NATION.
Canberra House of Prayer is continuously active hosting gatherings and initiatives for prayer, evangelism and social reformation for God's Glory and to bring people to JESUS. We are working closely as a catalyst for action with many in the Body of Christ including the AUSTRALIAN CHRISTIAN LOBBY and AUSTRALIA FOR JESUS.
The LORD has made Canberra House of Prayer a Watchman for this Nation. Here His people are crying out to God for Australia, for God's will to be done and for His Kingdom to come in Australia for His glory. We pray extensively for the Parliamentarians, Righteousness in Government and for many effective ministries reaching out to Australia and the nations. Many are drawn by our focus on righteousness in Government and they come to Canberra House of Prayer to pray and intercede. Manyof(remove 'of') ministries are hosted and even launched at Canberra House of Prayer.
Hear Keynote Speaker, Martyn Iles, Managing Director of the AUSTRALIAN CHRISTIAN LOBBY, as he describes the battle for TRUTH that can be won by prayer and by active engagement with those in darkness.
Hear about the growing ministry of the AUSTRALIA FOR JESUS movement which was birthed in the Canberra House of Prayer where the grace of God was poured out upon its co-founder.
Please join us to celebrate all that God has been doing and is going to do by attending this Canberra House of Prayer Celebratory and Fund Raising Dinner. You will be investing into this powerful and ongoing ministry for the blessing of all Australia as we continue, with your help and participation, to act as a catalyst for the God Revolution in our nation.