Event Information
Location
My Other Brother
586 Burke Road
Camberwell, VIC 3124
Australia
Great opportunity to network with people who live, work and network in Camberwell, Melbourne, Victoria, Australia
About this event
CAMBERWELL NETWORKERS
We run this event on the Second Wednesday of the month.
An open invitation to anyone who lives, works or would like to network in Camberwell, Melbourne, Victoria, Australia!
This is a great chance to meet local Camberwellians over a morning cuppa. Everyone welcome.
For more details, contact Sue Ellson +61 402 243 271 or visit https://camberwellnetwork.com
SECOND WEDNESDAY EVERY MONTH....This event started on 21 November 2012 and we have been catching up every month ever since!
Up until the end of 2016, it was a very informal gathering at a local venue in Camberwell. However, in 2017, we ran with special themes. In 2018, we started inviting a guest expert each month to share their five best tips and then inviting all of the other guests to briefly introduce themselves and then share one tip of their own on the same topic.
In 2020, we changed to breakfast meetings where the host provided a brief update on what is happening in Camberwell, new guests were invited to introduce themselves to the group and individuals who attend regularly share some new information about their business.
Due to COVID-19, we switched to online events in April 2020 and are re-starting as live events on 10 November 2021.
If Sue Ellson is unable to host at any time, the host will be Rob Chiarolli.
If you would like to say thank you for this opportunity, we encourage you to write an informative online review after the event! https://g.page/camberwellnetwork/review or https://camberwellnetwork.com/reviews.
All registered guests will also be invited to connect with Sue Ellson, the Founder of Camberwell Network on LinkedIn.
Please register online at https://camberwell-networkers.eventbrite.com.au
Follow us on Social Media
LinkedIn https://www.linkedin.com/company/camberwell-network
Facebook https://www.facebook.com/camberwellnetwork
Twitter https://twitter.com/camberwellnetwk
YouTube https://www.youtube.com/c/Camberwellnetwork
Please purchase your own refreshments before joining the table.
Please have the LinkedIn App on your phone so you can network with the other guests.
Please be aware of and abide by the current health regulations for indoor venues.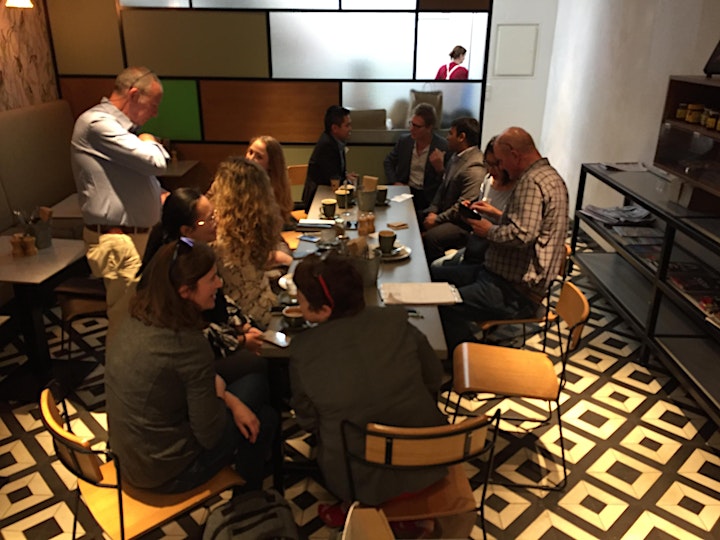 Location
My Other Brother
586 Burke Road
Camberwell, VIC 3124
Australia