Location
The Magician's Cabaret
91 Riley Street
Darlinghurst, NSW 2010
Australia
Parisian Dinner Theatre Celebration After a candle-lit two course French dinner, enjoy a show featuring song, dance and magic
About this event
"The best in the biz" Channel 7 The Morning Show ; "Just beautiful" Channel 9 Today Show ; "Ohlala, Magnifique !" Bastille Food Wine Art Revolution Festival ; "delivers both a bundle of emotions and a mesmerising night out" Stage Whispers
Cabaret Le Belle Rose dinner and show Evening Program
Arrival 6.33pm
SECRET TOP HAT BAR OPEN
CABARET ROOM - COURSE 1 - DINNER
Bœuf à la Bourguignonne
A well-known traditional French recipe from the Burgundy region in France, created in the early 1900s' by the king of chefs, Auguste Escoffier. More than a beef stew, it is braised in red wine over two days, flavoured with carrots, onions, garlic, and a bouquet garni….accompanied with soft, creamy mash potatoes.
Vegetarian / Vegan - French Roasted Cauliflower with thyme, accompanied with a French country salad - Must be requested by email 48 hours prior to show date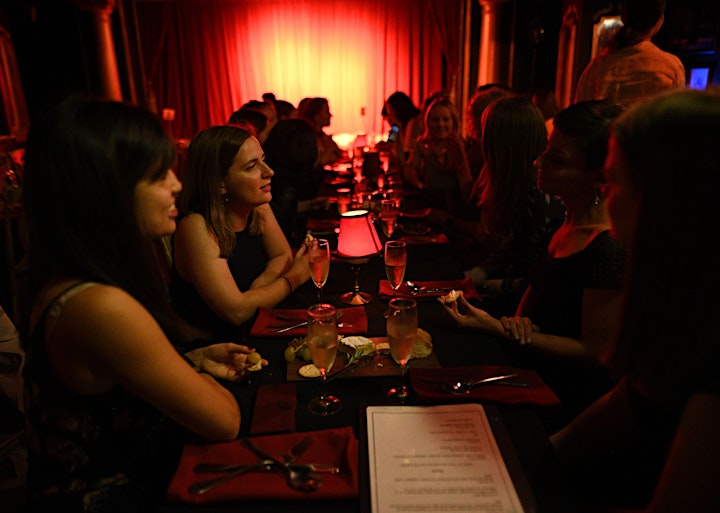 Cabaret show commences Approx 8.05 subject to Stage Manager
ACT 1 - Scene 1
REVOLUTION
"The magical appearance of the French Goddess of Liberty"Liberte, Egalite, Fraternite"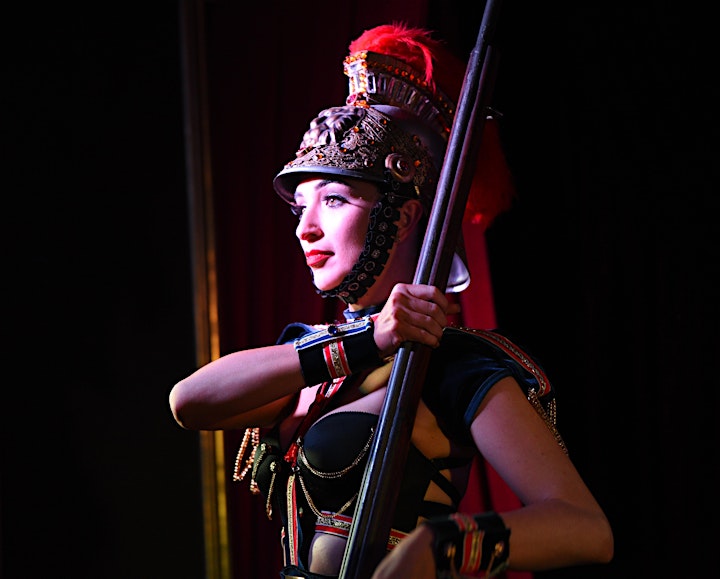 ACT 1 - Scene 2
LE CAN CANThe most famous dance in France and the Queen of Montmartre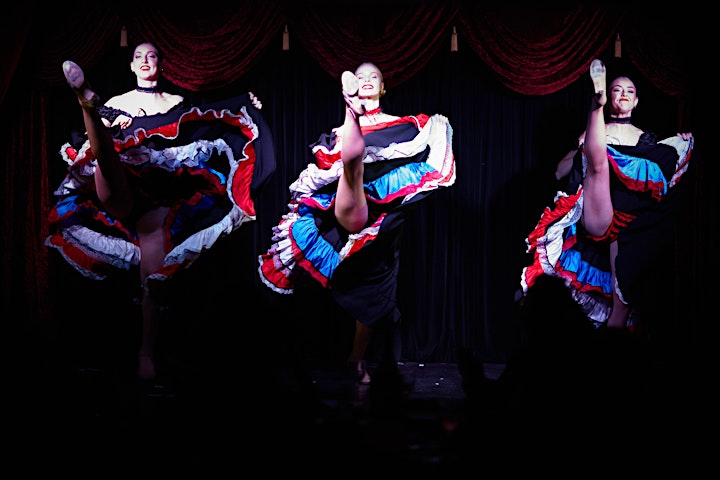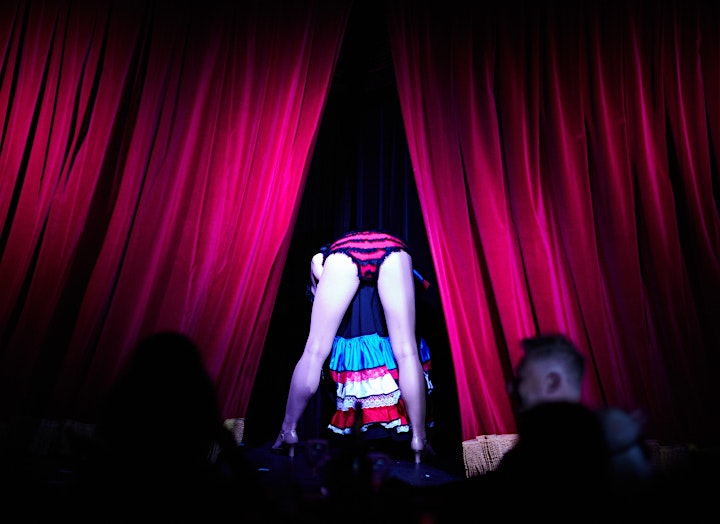 ACT 1 - Scene 3
VOLTAIRE
"Love is a canvas furnished by Nature and embroidered by imagination."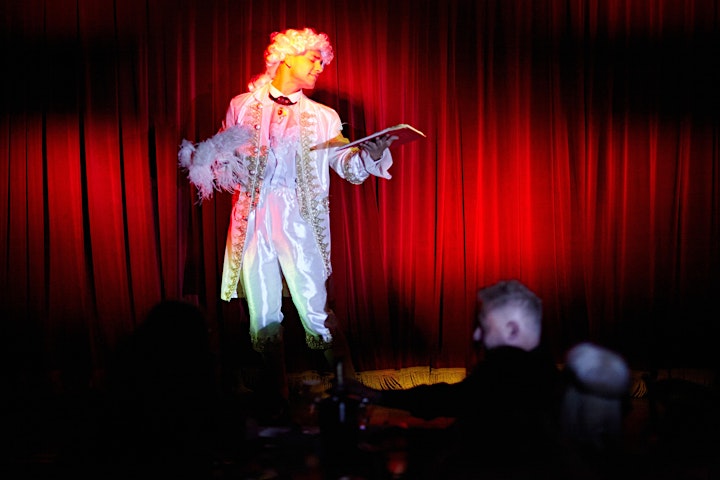 ACT 1 - Scene 4
LA STARLETTE
Le Cabaret.. the finest entertainment she has seen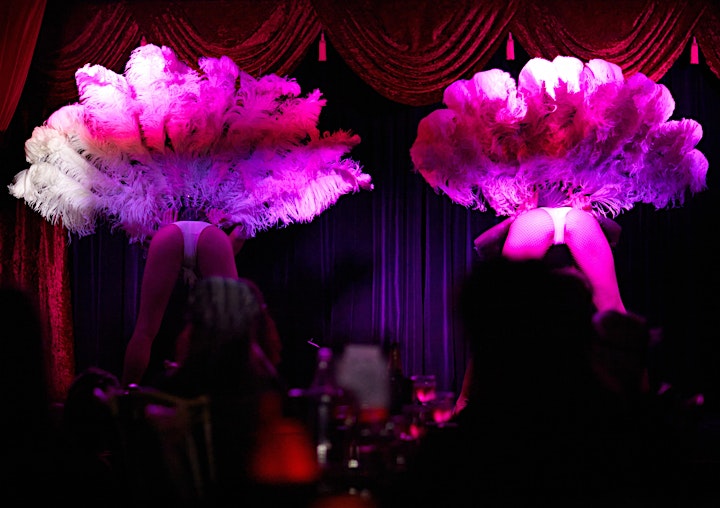 ACT 1 - Scene 5
THE LITTLE SPARROW
"Amour….I regret nothing, neither the good nor the bad"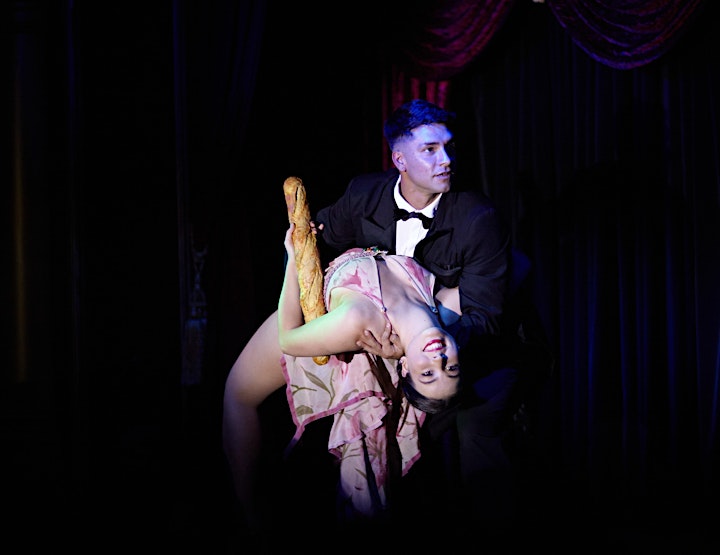 ACT 1 - Scene 6
MADAME DEFICIT
"Take it…but don't make me suffer long"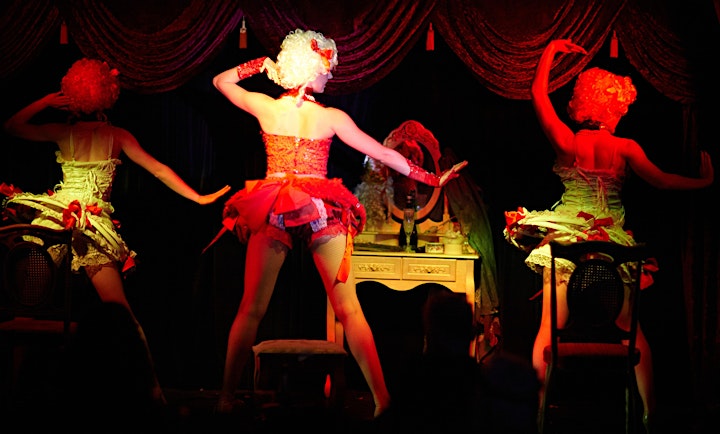 Intermission...
COURSE 2 - LE DESSERT
The French classic, Crème Brûlée,
Created by François Massialott a French chef who served as chef de cuisine (officier de bouche) to various illustrious personages, including Louis XIV in 1691. We all deserve to have a secret sin!
ACT 2 - Scene 1
THE FRENCH CHANTUESE
An angry women cares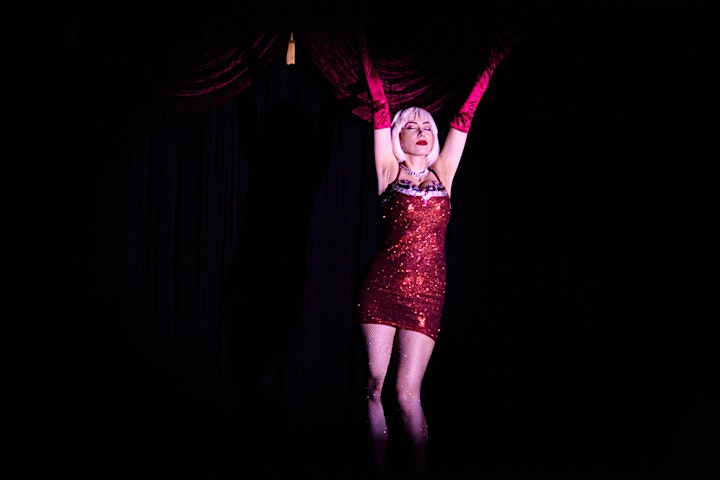 ACT 2 - Scene 2
NAPOLEON 1857.
"Superior French magic"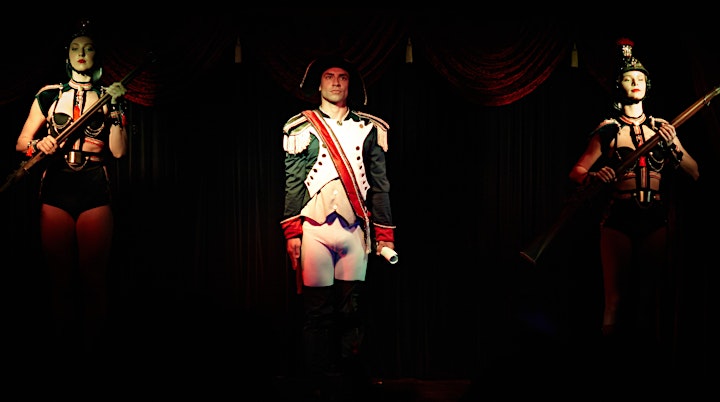 ACT 2 - Scene 3
LE MAGICIEN (THE MAGICIAN)
A tribute magic cabaret show of French Magician Robert Houdin regarded as the father of modern day magic
ACT 2 - Scene 4
SHOW GIRL
A Bar at the Folies- Bergere …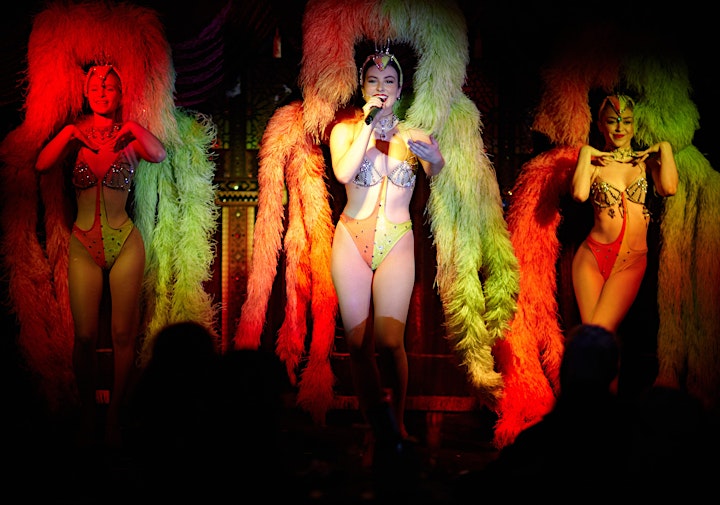 FINALE
J'AIME PARIS
Featuring our famous Parisian Showgirls
"At last I have come into a dreamland"
Picasso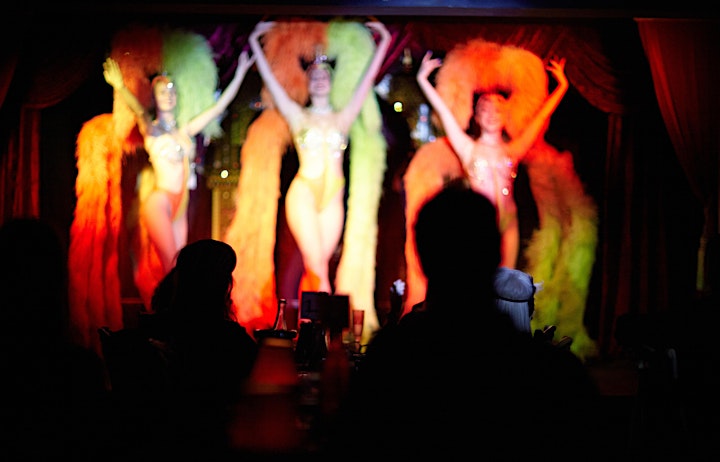 Approximately 10.05pm show concludes.
Secret Top Hat Bar remains open until midnight for those who wish to dabble with some magic potions
Evening Program may be altered by Producers without warning
Time changes / Delays do occur in theatre -All Patrons must follow theatre etiquette and conditions of entry found on The Magicians Cabaret website