Jarryd Rodger - Behind The Barrel - If you do what you love, you'll never work a day in your life
About this event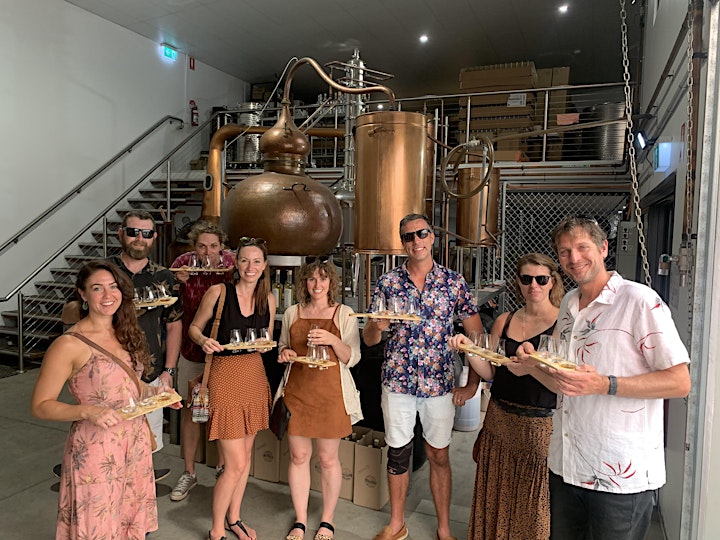 Born from a love of craft beer and tour guiding, we created Behind the Barrel as a way to share our passion for both industries. We try to emulate the value of the famous quote 'if you do what you love, you'll never work a day in your life.
Working in tourism for the past 5 years and having been a tourist for much longer, naturally, we have experienced many unique beers and cocktails. From famous German beers to the cocktail scene in London. After every tour, we liked to wind down with a beer (or 10) and soon discovered our passion for craft beer and the industry.  
Having now settled in Lennox Head, the Northern Rivers seemed like the perfect area to pursue this passion and share it with others. The craft beer and spirit scene here has only been growing. With more craft breweries and distilleries opening, most of them in true Northern Rivers style - having a focus on local and natural ingredients and processes. 
We had this realisation whilst sipping on a beer one arvo at the pub - and so our two passions were merged and Behind the Barrel was born. Truly loving the work, beer, spirits and storytelling is in our DNA, not to mention we are great designated drivers. 
We currently visit a select handful of artisan breweries and distilleries that all have deep passion and integrity for what they do and for the industry overall.
Organiser of Byron Bay Networking Breakfast - 3rd. June 2021
Byron and Beyond Business Networking group is an integral part of the Northern Rivers business landscape and contributes enormously to entrepreneurial and business growth in the region. 
From humble beginnings in Bangalow in 2009, we have enjoyed a natural membership growth and geographic expansion to now include members from all areas of business throughout the region.
We are known for our warm welcome, and we meet at amazing restaurants in each town to enjoy top quality food, content and connections. 
It's a small and enjoyable investment in your personal and professional development.